Normally, I am not drawn to a fully rockered setup. I find them to be squirly at speed and lacking edge hold compared to a cambered or hybrid profile. Not the case with the Arbor Westmark Rocker Snowboard.
Parabolic Rocker Profile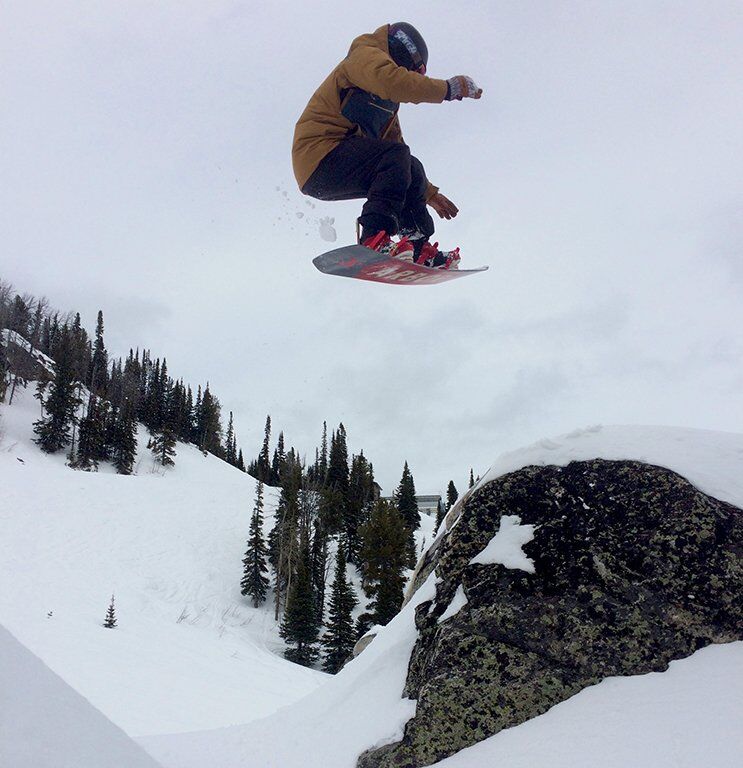 Strapping into Arbor Westmark Rocker on a 15" day here at Jackson was like getting introduced to snowboarding all over again. With the float and playfullness of a fully rockered board and top-notch stability it's no surprise the Westmark is a repeat winner of Transworld's good wood award. After testing this ride it's safe to say another spot on the podium is in order.
As far as I know, Arbor is the first to use a parabolic rocker profile. What this means is while still being a true rocker shape the tip and tail are progressively less drastic in their rise, keeping them closer to the snow. This increases edge contact when you need them most such as railing carves or claiming big lines.
With the Westmark's shape, it finally feels like we are getting the full benefits of reverse camber without sacrificing confidence underfoot. What I love about rockered boards, and especially the Westmark is how playful and friendly it feels in the park. I'll be honest, the park isn't where I ordinarily spend my time.
But, lap after lap my attitude changed and my confidence grew. The board's concave shape naturally reduces edge catch on features and it felt easier to lock on and even press into rails. Not to mention the float from this kind of shape is the next level. The Westmark has a super surfy feel with quick and almost effortless edge change again thanks to that parabolic rocker design.
As an instructor at JHMR, this is a perfect board to teach on because of its effortless turn initiation and soft, jibby feel. The low profile nose even plows through the crud once things start to get a little skied out or slushy
Arbor Griptech
Another feature of the Westmark is its Grip Tech sidecut. This is Arbor's version of serrated sidewalls designed to help grip the snow in a more ergonomic way. It seems like most if not all brands have implemented some form of this technology.
Arbor keeps it simple with four extra contact points, two underfoot and one at the tip/tail. Again I have had mixed feelings about this edge design as some have felt too grabby and catchy. Not the case with the Westmark. Even on icy pitches, this board holds its own.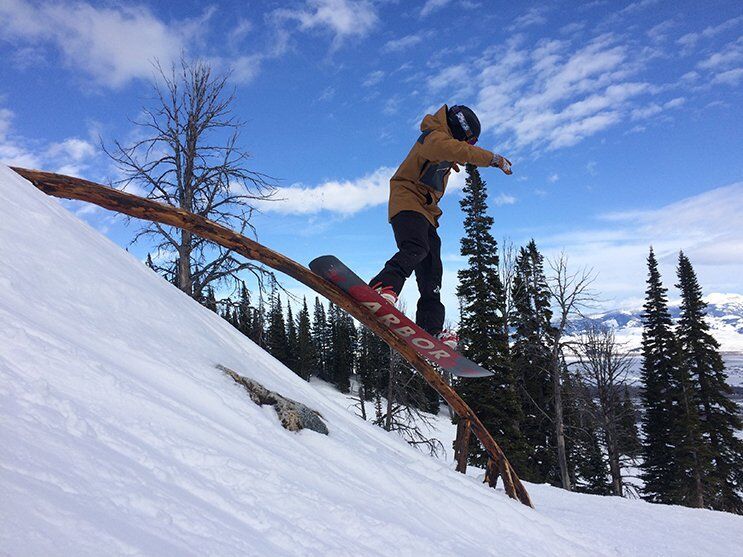 Overall Impression
Arbor solids are worth the hype. Recognized by their Polly Ply natural grain top sheets for being full of life, and top-notch construction, the Westmark is no exception. Thanks to Arbor's Rocker System the Westmark has a truly unique ride with all the perks of a reverse camber profile and none of the drawbacks.
The Arbor Westmark Rocker ($549.95) is a definite must-have for the quiver.
Related Articles: