The days are getting warmer, the sun is out longer, it's time to throw your trail shoes on and get out there. If you're on the market for a new trail shoe, the Arc'teryx Norvan LD 3 Shoe is designed for long-distance trial running and offers excellent comfort, durability, and traction on a variety of surfaces.
Arc'teryx Shoe Sizing
I tested the Arc'teryx Norvan LD 3 in a size 9 and found that they fit true to size. I've found the roomy toe box quite comfortable and like how my toes can naturally splay. After a couple weeks of romping around in the Norvan's I've had no blisters or hotspots. The midsole is also well-cushioned, providing a comfortable ride even on rough terrain.
I've found the shoe fits well enough that I can slip them on and do errands without tying them. For runs I of course prefer to tie the laces.
Breathability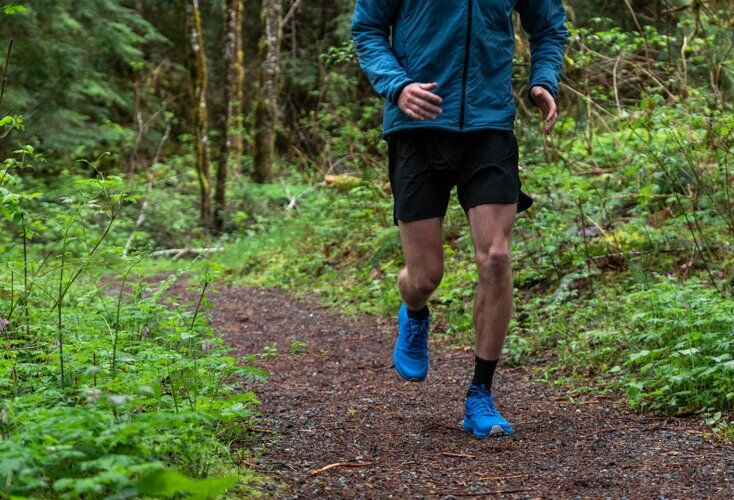 In addition to the comfortable fit, the Arc'teryx Norvan LD 3 is highly breathable. The single layer mesh on top is air permeable allowing for adequate ventilation on the longest of days.
Traction and Impact Absorption
The Arc'teryx Norvan Trail Shoe comes with a Vibram MegaGrip outsole that offers excellent traction on a variety of surfaces. The aggressive 4mm lug pattern cannot be felt through the shoe but offers a confident bite ideal for challenging terrain.
In addition to the Vibram outsole, the Arc'teryx Norvan Shoes boasts a durable EVA/Polyolefin blend midsole that provides shock absorption and propulsion. The heel and forefoot stack also absorb impact making for an exceptionally smooth ride.
Weight and Durability
One of the standout features of the Norvan LD 3 is its durable construction. The upper body is made from a tough and abrasion-resistant material that can withstand the wear and tear of trail running. The Vibram outsole and EVA/Polyolefin midsole are also quite durable. I'm excited to see how long these shoes will last.
Overall Impression
Overall, the Arc'teryx Norvan LD 3 ($165.00) is an excellent trail running shoe that offers outstanding durability, comfort, and traction. Whether you're a seasoned trail runner or just starting out, this shoe is sure to meet your needs and help you tackle even the toughest terrain with confidence.
Related Articles: