Altra is well-known for their wide toe box and zero-drop running shoe design. This has ultimately changed the way runners connect with each strike, and has enhanced the natural splaying of the toes. As someone on the search for a minimalist running shoe that kept my natural foot shape intact, I found the Alta Superior 5 Women's Shoe.
This shoe was created for runners who wanted a minimalist, barefoot experience with speed in mind. The ideal use of these shoes would be sub marathon distance runs, speed training, and soft-pack terrain.
Minimalistic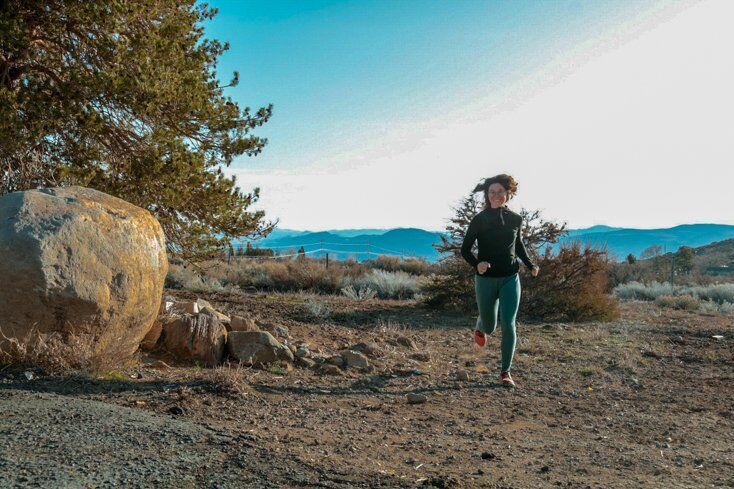 This is an insanely light shoe coming in at 7.5oz in womens, and 8.8 oz in mens. The flexible upper is made up of their Sandwich Mesh Vamp (drys rather quickly), the heel is reinforced with a durable quarter panel overlay, and the toes are protected by a thin, abrasive rubber material.
Primarily having run in Inov-8 and Brooks brands, I am obsessed with how nimble, responsive, and lightweight these feel. I'm specifically training for speed, and the energy response I receive back after each strike feels as if I'm being pushed forward in momentum. Although they are minimal in materials compared to the Lone Peak, I have not experienced any issues with foot pain or stubbing my toes.
Burrito Tongue Design
New to Altra and the Superior 5, I find myself delighted in their "burrito" tongue design. One side of the tongue is completely attached to the shoe, while the other side is semi-traditional, the tongue and shoe being connected by an elastic gusset. Albeit the material overlapping on one side of the shoe, the upper eyelets still permit the option of a lace lock, ensuring your heels stay snug like a sock.
This sock-like fit eliminates the potentiality of rocks entering the shoe. There is also an option to wear the Altra Trail Gaiters with these for completely protecting your foot from outdoor intruders.
MaxTrack
More aggressive than older versions of the Superiors, like the Altra Superior 4.0 Women's and Altra Superior 4.5 Women's, the outsole is suited with MaxTrac. Thick, trail claw lugs support you from toe to heel, and tackling the most rugged, wet, sandy, and diverse terrain is out of the question.
Having a shorter stack height and overall slimmer midsole, be mindful as you take each step. Sharper rocks may feel more prominent than any other shoe on the Altra line up, and that's one of the few disadvantages of a barefoot style shoe.
Mid-sole
With the Quantic midsole, you can look forward to the comforts of a premium cushion without the extra weight. The difference between the Quantic midsole and the popular Ego Midsole is how much cushion you're getting underfoot. Another factor in this is stack height, or the distance between your foot and the ground.
You'll notice this difference on hard-pack terrain the most, such as pavement. Having the slightly larger stack height that other Altras can offer, like the Lone Peak at 25mm, will add more comfort for ultra-distance adventures, whereas the Superior 5, at 21mm, truly is a barefoot option for your everyday, soft-pack training.
Overall Impression
Regardless, you may be surprised by how comfortable and stable the Quantic midsole is given its barefoot-like style. Something to analyze in yourself is how strong your feet, ankles, and calves are. If you're used to a thick midsole and large stack height, I recommend slowly introducing yourself to zero-drop shoes and choosing an Altra Olympus Women's ($149.99) or Altra Timp Women's ($159.99) in order to avoid injury if you are seeking a barefoot shoe such as the Altra Superior 5 Women's ($130.00).
Related Articles: