We don't ask much of sunglasses, just that they protect our eyes and look good while doing it. But as simple as that ask is, it results in the broad range of diverse offerings that has frustrated anyone shopping for sunglasses. You've got high-tech looking wrap around sunglasses for sports, stylish options that look good but aren't great when you're trying to do much while wearing them, and a whole spectrum in between.
But what if one pair of sunglasses could do it all? That's exactly what the Tifosi Swank sets out to do.
Performance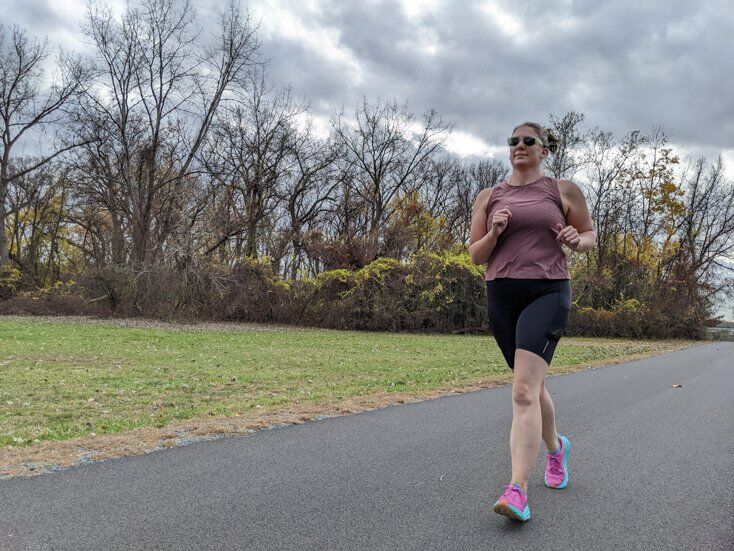 Since I mostly use sunglasses when I'm active, either running or ski touring or hiking, having something stay put on my face is essential. And the Tifosi Swank Sunglasses do a great job of that, thanks to an arm shape that turns inward, hooking them on to my head without uncomfortable pressure points or pinching. And there are grippy hydrophilic pads at the bridge of the frames, helping hold onto your nose even while sweaty. The result is therese glasses stay put better than "athletic" frames I've tried before, making them perfect for any kind of active wear.
Where they're less than perfect is the lenses. They are polarized with what appears to be a fairly dark tint, and yet they don't really feel up to the challenge of a truly sunny day. Obviously they're better than nothing, but it's still disappointing. It could be that the translucent Bottle Green frames are allowing in more light than I would normally experience, but as the lens is large enough to cover the entire field of view that doesn't seem likely. Though it is worth noting that an upshot of this "weaker" tint is they're not a problem when cycling or driving through variable lighting.
Style
This is where the Tofosi Swank really sets itself apart from the competition. There's lots of sunglasses with good coverage that stay on your face for running or ski touring or whatever. But the Tifosi Swank do that job without looking like the ultra-techy wrap around sunglasses that usually do that work. For the most part they look normal. Of course the Bottle Green colorway on this pair is a bit of a statement, but they're available in other more "normal" colors too if that's more your style. It makes these a great option when you're planning on heading straight from the trailhead to an après event. Or when you're traveling, the Tifosi Swank allow you to pack just one pair of sunglasses no matter what you're going to be doing on the road.
Unfortunately the aesthetic is let down by the excessive branding on these sunglasses. Both of the temples bear "Tifosi" branding in large letters, as does the upper outside corner of the left lens. One, or even two of these wordmarks would be normal enough, but having all three just feels excessive. Also, you can see the wordmark on the lens while you're wearing the glasses. Not a dealbreaker, but it does look like a smudged lens until you realize what it is.
Quality
While the other areas of the glasses have some good and some bad, it's hard to find a slight here. These glasses feel solid in your hand, and on your face they feel secure without being heavy. The optics are clear, and the locking hinges allow for easy hanging when they're not on your face. In other words these are typical "nice" sunglasses, right?
Wrong.
These aren't "nice" sunglasses. They're inexpensive sunglasses. $55 is a good deal for these polarized versions, and non-polarized colorways can be as cheap as $25. Which completely changes the way you think about these sunglasses.
Overall Impression
The Tifosi Swank Sunglasses ($25.00) aren't treasured pieces of gear, requiring careful care and only to be used in certain situations so you don't damage your valuable investment. Instead, they're tools. Put them on your face, head out the door, and don't think about them anymore. They'll protect your eyes, look good doing it, and if you drop them in a lake or scratch them in your bag, it's not the end of the world. You'll love them because you won't have to think about them, and that makes them ideal especially if you're not the most careful about taking care of your eyewear.
Related Articles: