Vuarnet's an OG legend for long combining cutting edge tech with timeless style and durability, which explains why they'd roll out these killer Racing 1929 180° Sunglasses. Rock the retro style like a boss, while the photochromic lens magically adapts to light like a chameleon wrapping your orbs. And the Racing 1929 hangs on to your dome super well no matter what adventures you're on. This is some "future is now" steeze Vuarnet's got going on here, end of story.
Vuarnet Racing 1929 180: Cutting Edge sunnies
Vuarnet 1929 Lens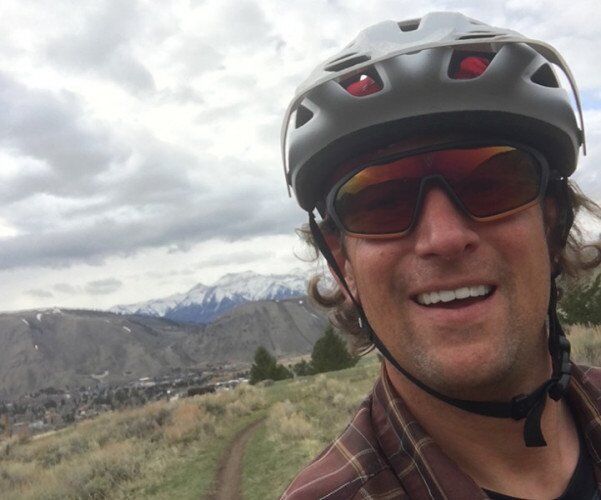 Most glasses with a wide field of vision are huge, look almost buglike. Not the Vuarnet Racing 1929 180°. The shades have a compact, stylish frame but due to some innovative design, you still get 180 degrees of vision. But where you get really mind-blowingly next-level is with the lens.
The NXT HD Photochromic Orange Flash lens is magical. The HD classification means it kicks up colors, sharpens vision, makes everything clearer. The high impact resistance keeps these bomber even when you land on your fac. But the best part of it: these lenses adapt. That is, they get darker when you're in full sun, then get lighter when you're in the shade. Literally these are about the best glasses for ensuring you can see in any conditions. Which we learned over a ton of varied shoulder season missions.
Year Round Use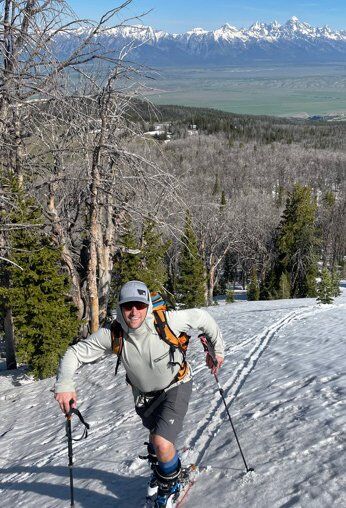 Up here in the Tetons skiing and snowboarding dominate in the winter, and climbing and biking dominate in the summer. But for a few brief but blessed weeks (months), you can do both. So we did. Skiing in the high Gros Ventres when it's green down low is a perverse bit of fun reserved for late may or my official closing day in the first week of June. The Racing 1929 180° glasses blocked that blinding snow sun glare but also handled top speed as we finally found some turns that weren't wet sliding and could open up, and didn't even hint at slipping off the face.
Then back into the trees, where they went to work adjusting to what I needed to see. But this was nothing compared to mountain biking with these Vuarnet Sunglasses.
180° Vision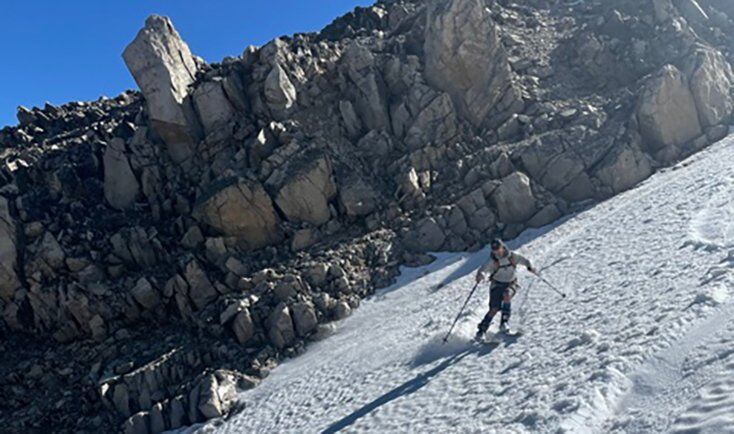 Bombing down trails, I'm constantly in the shadow of trees but need to be able to see everything clearly, crisply and quickly. I really noticed the photochromic shade adjustment as well as the expansion of view that comes from the 180° vision despite being so sleek and low profile. While bombing down Teton Pass, if I miss something I don't know it until I'm flying over the handlebars. Then there are the ridge runs, or when I popped into meadows where the sun explodes, especially when out cross-country. This is where I really fell in love with the Vuarnet Racing 1929 180 sunnies, on my bike. They changed shade without having to adjust them, hugged my face about as securely as goggles, and even after a few gnarly spills didn't get so much as a smudge.
Overall Impression
Yeah, the frames for the Racing 1929 180° look killer but they also handle the rough ride when exploring the backcountry by foot, ski, or bike. And because of those brilliant little designers at Vuarnet, these glasses look steezy but expand field of vision beyond specs that already look freakishly large on my face. But of course that photochromic HD shade-changing, color popping, clarity amping NXT HD Photochromic Orange Flash lens is the game changer I could've only dreamed of when imagining sci-fi stuff, "Back to the Future II"' style.
When it comes to a pair of glasses for all my seasons, when I have to go fast, go hard, and vision is at a premium, nothing even comes close to the Vuarnet Racing 1929 180° Glasses ($260.00).
Related Articles: