The Black Crows Atris is a top contender in the big mountain charger category. There is a reason when you look around at your resort or on the Freeride World Tour, you see more and more top skiers riding Black Crows.
It's for the performance. There is no denying these Black Crows Skis want to go fast, and they will let you.
105mm Underfoot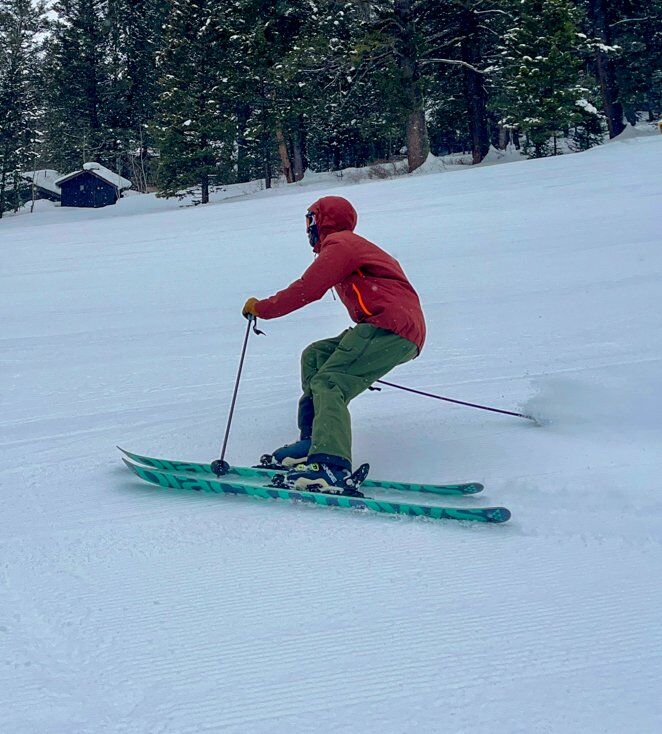 Do you dream of skiing a 1000 foot face and making it look like a GS racetrack? Then the Black Crows Atris is for you. The versatile 105mm underfoot width creates a stable platform to attack all conditions the mountains throw at you. A long, straight turn radius puts you in the driver's seat for big fast turns. This is a ski for a confident skier wanting to take on all the challenges the mountain has to offer.
All Mountain / Big Mountain Ski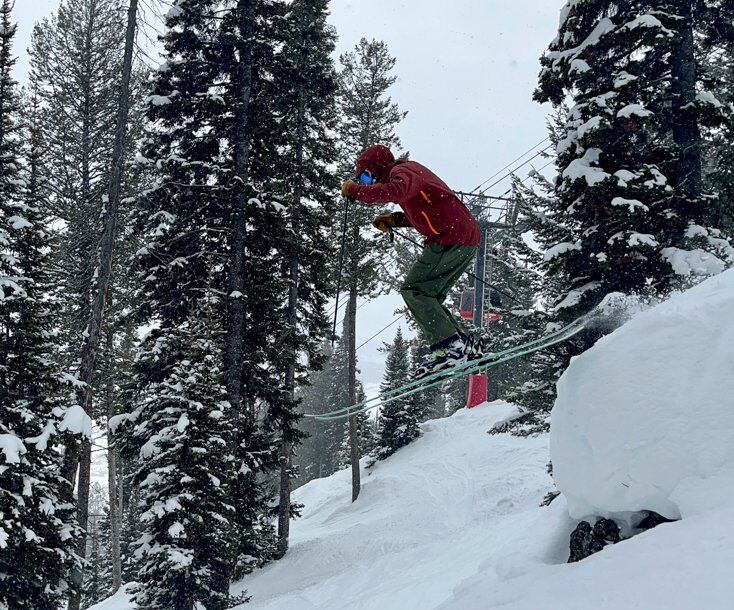 A true all mountain ski for a skier that enjoys going fast and having the stability and response to do so. The Atris is versatile in all conditions. A stiff rocker tip progresses to a softer tail, minimizing high speed tip deflection, while allowing the tail to still break free and scrub speed when needed.
I found the tail to be a good balance of poppy and stiff. This freeride ski likes to be rode hard and it will respond best when driven.
Tested at Jackson Hole Mountain Resort on a classic dust on crust, low visibility day, these skis still made conditions fun. 105 underfoot provided great edge to edge control on groomers.
The Atris was responsive and stable thru chop and moguls and when given the opportunity to open it up in some better snow the ski really came alive.
Overall Impression
If a ski is fun in bad conditions, it will clearly shine when the snow is favorable. Want to charge this season? Grab a pair of Black Crow Atris Skis ($899.95) and let er rip!
Tester specs:
Height- 6'
Weight- 160
Size tested- 184
Related Articles: