Throughout 2023, electric bikes and their immense popularity haven't shown any signs of slowing down. New brands have entered the market and long-standing manufacturers have continued to update models, all in the search of making even better bikes. From climbing steep mountain trails to carrying cargo across town, these days it seems as if there's nothing an electric bike can't do.
The past few years have been rocky for the cycling industry as it navigated fallout from supply chain issues caused by the pandemic, but manufacturers can breathe easy again. That said, it has become a highly competitive market with many ebike brands all vying for the attention of potential riders. This helps to push innovation and this year we've seen the introduction of some great new features and an overall increase in quality across the board.
But which electric bikes stand out from the rest? We've spent the whole year testing, pedaling, and pushing the limits of dozens of ebikes to get a better sense of their performance. Next year's models are already starting to be released so before we swap our calendars, I've curated a list of the best electric bikes out there. Dive into the top-rated picks of 2023 from Mountain Weekly News below:
Best Electric Bikes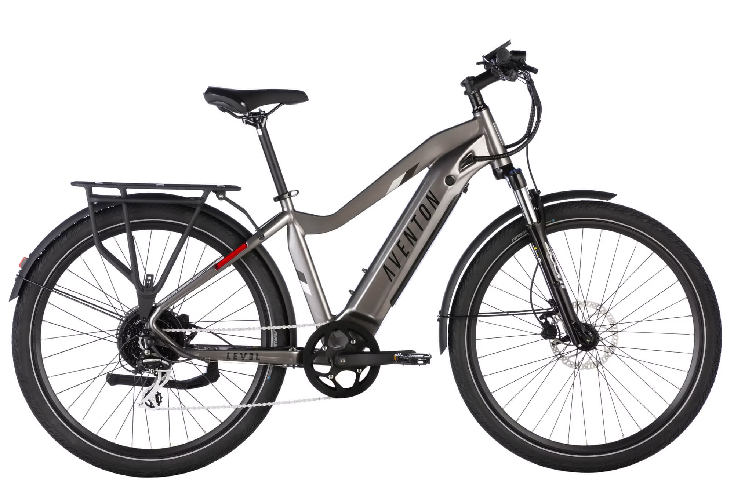 Aventon is a big player in the ebike market and they delivered the Aventon Level.2 this year, improving on their flagship commuter model. This second-generation ebike comes with upgrades like a torque sensor and a lighter overall weight of 54 lbs. for a better ride through the city. Included are standard commuter accessories like a heavy-duty rear rack, fenders, and integrated lights.
There's a 500W rear hub motor with a new torque sensor, a rare sighting on sub-$2,000 electric bikes. This welcomed tweak delivers smoother and more responsive acceleration compared to the original model. The bike can be set up as either Class 2 or Class 3 so it's got plenty of pace (28 mph top speed). Riders will also appreciate the updated hydraulic disc brakes instead of lower-quality mechanical brakes— a great value for the money.
A commuter and urban-oriented feature I really like on the Level.2 is the brake lights recessed into the seatstays. We're beginning to see this setup on more ebikes and the way Aventon has done it, the finishing looks great and they flash under braking. If you're an urban rider who cares as much about looks as you do about performance, the Level.2 is a worthwhile package with great aesthetics.
Sizes: Standard, Step-Thru (Regular, Large)
Price: $1,699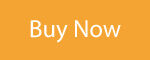 Commuting by bike never looked and felt so good! The Ride1Up LMT'D electric bike conquers the city streets and can take on light off-road trails, too. Available in step-over and step-thru versions, the sleek ebike keeps a low profile packed with serious performance.
I'm increasingly drawn to ebikes that could pass for an analog bike at first glance, embracing a streamlined design that neatly integrates the electric components. Huge external batteries and oversized lights that scream, "Hey, look at me— I'm an ebike!" can feel a bit much. Plus, technology has advanced significantly and the best bikes optimize their setups well enough to avoid bulky parts.
The upgraded LMT'D ebike now comes with a torque sensor and a powerful motor with 95Nm of torque that outperforms many of its rivals. The Tektro hydraulic disc brakes are a nice touch and add to the overall good value for a $1,695 electric bike. The hybrid tires are much narrower than the fat tires that are taking over the entry-level ebike market and are much better suited to city commuting. Recreational riders and daily commuters will love the Ride1Up LMT'D.
Sizes: Standard, Step-Over
Price: $1,695

If you're on the hunt for an ebike, you've probably already heard of Rad Power Bikes already. As the largest ebike brand in North America, they've continued to innovate and release upgraded versions of their most popular models. The RadRunner 3 Plus is the most recent iteration of the brand's cargo-carrying ebike designed for errands and haul trips across the city.
The most noticeable changes are the new frame design and semi-integrated battery. The sleeker look and aesthetic lines make this ebike a very attractive option, even if it's not the most conventional choice. For urban riders who cycle to the grocery store or need to carry gear, the RadRunner 3 Plus and its large rear rack can definitely replace some car or public transport trips.
Cargo ebikes are on the rise and this model— priced at $2,299— delivers plenty of bang for the buck. The 750W motor reaches a top speed of 20 mph and the semi-integrated battery has a range between 25 and 45 miles on a single charge. Rad Power Bikes offers tons of customizable accessories to make your bike your own, but they will hike up the total cost. The compact wheels are outfitted with hydraulic disc brakes and 20×3.3" tires— it's a tire width that's ideal for cushy city riding without being oversized. If you're planning on hitting the streets with cargo in tow, this capable ebike is far better than most.
Sizes: Universal fit
Price: $2,299

The Heybike Tyson greeted the cycling world with its impressively compact profile that's loaded with features. This electric bike has full suspension and 4" fat tires, all while being able to fold in half— talk about big things coming in small packages. While its heft prevents it from being very practical on the train or carrying it upstairs, the Tyson easily fits into a car trunk to take your adventures anywhere.
The Tyson is obviously larger than your typical foldable ebike but its clever design choices achieve an overall sleek and streamlined appearance. It's when you get on to ride that you notice the tall, comfortable riding position. This gives it a mountain bike vibe that maneuvers well off-road— it's a bike with full suspension and fat tires after all! But the integrated rear rack means the bike can double as a rugged commuter if that's what you're after.
The hydraulic disc brakes are a great value for the money and add a premium feel, especially considering the accessible $1,699 price point. For versatile riders who do a bit of everything, this multi-purpose electric bike is the ideal companion. While the Tyson could be considered as having a bit of an identity crisis— being a foldable, fat tire, electric, and full-suspension bike— I think the mashup turned out great.
Sizes: Universal fit
Price: $1,699

The Mokwheel Basalt is an all-terrain beast of an electric bike. The hardtail setup handles excellent off-road and the included rear rack means it's useful on errands into town, too. If you're searching for a powerful all-rounder, the Basalt has the bases covered.
I like that this model isn't immediately recognizable as an ebike— the battery is integrated inside the downtube which helps streamline the frame. The sleek look doesn't skimp on power though; there's a 750W rear hub motor outfitted with a torque sensor for smoother acceleration. The frame looks as if it's a mid-drive setup but rest assured the motor's at the back. There may be some sort of mid-drive conversion kit coming along further down the road.
The Basat weighs in at a heavy 79 lbs. which may turn off some potential riders, but that extra heft allows for the whopping 400 lbs. payload capacity that includes the rider. Feel free to load up the elegant rear rack that's tricked out with a great-looking wooden platform. An attractive and affordable alternative to rival all-terrain ebikes with externally mounted batteries, the Mokwheel Basalt looks as great as it rides.
Sizes: Standard, Step-Thru (Normal, Large)
Price: $1,899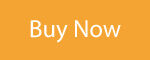 The Magicycle Deer is a burly all-terrain ebike that's built for exploring. It's marketed as an "SUV ebike" which maybe doesn't immediately offer up a ton of information but I think it gets the point across. The full-suspension setup and option Touring package (fenders and an extra-long rear rack) allow this bike to take on almost anything.
This burly electric bike prioritizes a rugged design and durable components over any chance of it being lightweight— the entire bike weighs a whopping 92.3 lbs. But as long as you're not frequently using a rack or having to lift the beast, it handles well and the powerful 750W rear hub motor tops out at 28 mph with pedal assist.
The plush coil rear suspension and hydraulic disc brakes are high-quality components to smooth out trails all day long. The $2,499 price tag makes the Magicycle Deer one of the most expensive models on this list but the additional cost can be worth it for off-road riders who demand more from their electric bike.
Sizes: 20" or 26" wheels
Price: $2,499


Electric bikes make for especially good cruisers, letting you roll comfortably with the gentle assistance of the motor. The Model C Kong from the Electric Bicycle Company is one of the best-looking and most relaxed e-cruisers on the market. The throwback silhouette and elegant touches pay homage to the classic bikes of the past while integrating plenty of up-to-date tech.
The rear hub motor zooms along on 5 pedal assist levels or a throttle mode, reaching a maximum speed of 28 mph. It's powered by a large battery positioned on top of the rear rack— a smart placement that preserves the retro look of the cruiser frame. The battery pack is on the small side at only 12Ah but on recreational outings around town or the boardwalk, it provides plenty of range.
We immediately noticed the premium touches all across the bike, including a wooden chain guard, whitewall tires, and embossed tan grips. The bike also works with a key fob and is connected to an alarm system that chirps loudly if someone is tampering with the bike. With so much tech built into such an aesthetic package, it's no wonder this e-cruiser made it onto this year's list.
Sizes: Universal fit
Price: $2,479


Fiido nearly made it on last year's list with their D11 foldable model and in 2023, the brand makes an appearance with the T1 Pro cargo ebike. It's a similar setup to the RadRunner 3 also featured on this roundup but we thought this model deserved its own shoutout.
The Fiido T1 Pro is part of an emerging new class of "utility" ebikes that aren't quite full-blooded cargo bikes. They are more compact yet can still carry plenty of groceries or even transport a child or two with the right accessories. This is great for casual city riders who are frequently running errands rather than, say, hauling heavy gear from one side of town to the other.
It's a zippy Class 3 ebike and the 960Wh battery pack slides in right behind the seat post. Some riders may not like the externally mounted look, but it does make it easy to remove and install the battery. A cargo ebike that punches far above its weight class (there's a maximum payload of 440 lbs.!), the T1 Pro is a workhorse that's worth the money.
Sizes: Universal fit
Price: $1,499

Named after the medium-sized wildcat, the Ocelot Pro is a well-balanced ebike designed for all-terrain riding. Its 20" wheels keep the bike nimble and compact while the 4" fat tires provide plenty of cushion and grip, perfect for exploring the wild outdoors. This model is only available in a step-thru frame that fits riders between 4'10" and 6'2".
Powering this beast of an ebike is a 750W motor with an impressive 96Nm of torque, letting you zip up steep hills and navigate soft terrains like snow and mud. Like other Class 3 ebikes on this list, the Ocelot Pro can reach 28 mph with pedal assist or throttle mode. The large-capacity 20Ah battery is neatly hidden inside the downtube which is wider than most but provides almost 80 miles on a single charge.
The full-color LCD display is a nice, tech-savvy touch and makes adjusting settings a breeze. We tested the ebike in the depths of winter and it was a great machine for ripping around snow-covered roads and off-piste adventuring. And there's no better time than the present to snag your very own Ocelot Pro— the ebike had an original MSRP of $2,199 but Magicycle has recently knocked the price down to $1,799.
Sizes: Universal fit
Price: $1,799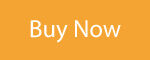 The Engwe M20 has been our favorite motorcycle-style ebike this year. Some people call this category "moped-style" but the M20 made the conscious choice to skew towards cafe racer aesthetics, including the dual headlight, riser bars, and flared saddle. If you are drawn toward the popular SUPER73 ebikes but don't want to spend a fortune, this model will check a lot off on your wishlist.
Look's aren't everything but the M20 sure knows how to make a bold first impression. The striking design is inspired by classic motorcycles and doesn't look forced. The premium paint job and skeletonized frame catch the eye, especially the finishing around the saddle. Unlike most moped-style ebikes that have a flat bench seat, the M20's single-seater saddle flares upward and appears more sporty.
The powerful 750W motor and beefy 20×4.0" tires mean this ebike has the ability to go almost anywhere. It handles well off-road and is great for exploring city streets much like a compact motorcycle would. The sleek rear suspension and dual-crown fork complement the bike's sleek yet rugged vibe and provide plenty of cushion. For cruising around with retro style, there's no ebike that does it better than the Engwe M20.
Sizes: Universal fit
Price: $1,599