Whatever you choose to call the hybrid bike, it will always be the humble workhorse of every bike owner. It's a multi-speed commuter, an urban cruiser, an eager fitness partner and, most of all, it's the bike you'll take time and time again when you just want to head out for the joy of the ride. In this list we call attention to some popular favorites and standout lesser-known options alike, noting the features that make each of them great for their intended uses.
Every bike listed is prepped to accept aftermarket racks to add panniers or a basket for load-carrying capability while commuting, and most can accept fenders to keep your lower body dry while riding in the rain. Otherwise, the decision comes down to how you want to use the bike: from quick jaunts around the city and chatty rides with friends to heart-pounding fitness rides and multi-modal transportation, we've picked the best of the best to make your decision easy.
Best Hybird Bikes
The excellent Specialized Sirrus line of hybrid bikes has a lengthy history for good reasons: they feature comfortable, fitness-focused geometry across all sizes, quality components, and carbon or aluminum frame choices to fit any budget.
Specialized has a knack for creating bikes that fit just right and the Sirrus 2.0 gets high marks for its dialed-in ride. The alloy frame and steel fork provide a great blend of durability while keeping overall weight low, and with room for a plump 42mm tire you'll feel confident going from pavement to dirt and back. Gear selection is fuss-free thanks to the underrated MicroShift 2×8 drivetrain, and Promax hydraulic disc brakes provide all-weather stopping power. Overall, you can't go wrong with any one of 2023's best hybrids, but the Sirrus 2.0 is hard to beat.
Sizes: XXS, XS, S, M, L, XL
Price: $775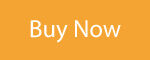 Similar to the Sirrus lineup, Trek's FX models have enjoyed their fair share of podium time as Trek's most popular bike. Many people are looking for a bike that can do it all – fitness rides, commutes to school or work, or an evening cruise with the family – and the Trek FX 2 Disc delivers all around.
The FX 2 Disc's lightweight alloy frame and fork make accelerating a breeze while the ample 18-speed Shimano drivetrain gives you the power to pedal for miles, no matter where you ride. Trek employs a size-specific handlebar and stem to ensure your bike fits like a glove, and a light or computer can be attached to the Blendr stem for clean, worry-free accessorization. The FX 2 Disc is finished with rack and fender mounts, hydraulic disc brakes, and all-terrain tires.
Sizes: XS, S, M, L, XL, XXL
Price: $799.99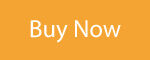 Cannondale puts a ton of features into its Quick line of bikes, making them worthy of another good look when comparison shopping. Geared more for fitness pursuits and urban environments, the Quick 3 includes a carbon fiber fork and an integrated wheel sensor that tracks your activity and reminds you when it's time for service.
Cannondale's approach with the Quick 3 was to make a sporty bike that's also comfy enough for leisurely rides around town. It includes smart features like an integrated stem mount for your phone so you can see real-time ride stats like speed and distance, reflective paint swatches to increase visibility at night, and Cannondale's OutFront steering geometry that increases stability at any speed. The alloy frame employs a small amount of built-in suspension, too, so your journey is extra comfortable. An 18-speed drivetrain and hydraulic disc brakes complete this stand-out hybrid.
Sizes: S, M, L, XL, XXL
Price: $1,119.00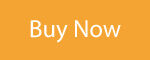 If classic simplicity fits your style, the Giant Escape 3 may be the bike for you. By doing without some of the modern accouterments found on other options here, this excellent hybrid hits a price point that gives you plenty of capability from the biggest brand in the business.
700c wheels and linear pull brakes are stalwarts of the cycling world – they're ubiquitous, inexpensive, and just plain get the job done. Paired to an ALUXX alloy frame that's loaded with mounts for racks, fenders, hydration and more, you get an all-purpose machine that's primed for everything from after-work exercise rides to weekend-long touring adventures, plus all the jaunts around town that make going by bike so enjoyable. Sized-right touchpoints ensure everybody finds a great fit, and the upright riding position gives you a better view of the road ahead while reducing strain on your hands, shoulders, and back.
Sizes: XS, S, M, L, XL
Price: $1,119.00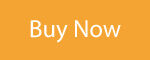 If you do more riding on dirt paths than city streets, the Schwinn GTX 2.0's suspension fork and wide all-terrain tires offer bump-smoothing comfort and control.
Hybrid bikes blend the lines that separate mountain and road models. The GTX 2.0 leans more on the mountain side with it's upright riding position and front suspension – welcomed features if you've found road bikes to be uncomfortable. A quick-shifting 21-speed drivetrain provides low gearing to help you up steep hills and high gearing to keep you moving quickly across flat stretches, and mechanical disc brakes put confident stopping power in your fingertips. The GTX 2.0 is as great for towing a kid trailer as it is for sightseeing on your next vacation, and the one-size-fits-all frame makes it great to share among the family.
Sizes: 16″, 17″, 17.5″, 18″, 20″
Price: $549.99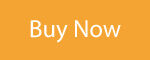 Hop on and go! Don't let the stripped-down nature of Cannondale's Treadwell 3 steer you in another direction – this comfort-leaning hybrid provides begs to be your go-to ride for fun trips around the city.
Compared to other bikes on this list Treadwell's specs may look a little sparse, but sometimes less really can be more. With just a 7-speed drivetrain you probably won't be touring from town to town, but the benefit is in its simplicity – fewer gears mean fewer components and less maintenance which enhance the joy that comes from riding. Mount your phone to the Intellimount stem, crank your favorite playlist, and set our for an evening cruise for tacos. Treadwell 3 is all about looking good and having fun.
Sizes: S, M, L,
Price: $560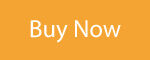 When you feel the need for speed and want to test your endurance, you'll love this fitness-oriented hybrid from Marin.
The Fairfax 2 was designed to help you reach your fitness goals through it's road bike pedigree. It features a lightweight alloy frame, fast-rolling tires, and geometry that helps you put the power to the pedals for quick acceleration and sustained speed, whether you're climbing mountain roads or gunning for a new PR on your local circuit. It's great for commuting, too, thanks to mounts for racks and fenders, and the grippy tires and hydraulic disc brakes keep confidence high when the pavement turns to dirt. Think of the Fairfax 2 as more of a flat-bar road bike – it's relaxed riding position and efficient power delivery will make your rides faster and longer than other hybrid choices, and the quality of materials and components makes it a top contender for the price.
Sizes: S, M, L, XL
Price: $699.99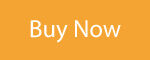 Dubbed the "urban renegade," Jamis' Sequel lineup puts a tough, utilitarian spin on the hybrid category with a durable steel frame, wide 650b tires, and plentiful mounts for carrying cargo.
If your commutes are frequently traversed in rain while carrying a change of clothes and groceries for dinner, the Jamis Sequel S3 should be your bike of choice. The frame is made from tough Reynolds chromoly steel which adds a little overall weight compared to alloy frames, but also provides a smoother ride thanks to the vibration damping qualities of steel. To make the ride even smoother, Jamis specs 650b "road plus" wheels and tires which have more air volume than comparable 700c options which help absorb shock while maintaining nimble on-road manners. This is the most expensive bike in the lineup, but when you demand as much from your bike as you would a vehicle, the Sequel S3 won't let you down.
Sizes: 15″, 17″, 19″, 21″, 23″
Price: $1,299.99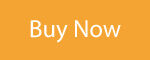 Kona was an early champion of using the 650b wheel size on many of their road-going bikes and the Dew continues this trend with plush, 47mm WTB Horizon tires that soften bumpy roads and provide extra traction on dirt.
With an alloy frame, ample gearing, and a relaxed riding position, you'll jump at every opportunity to go for a ride on the Kona Dew hybrid bike. It's an agile companion for quick rides around town and plenty capable on dirt and gravel pathways. Adding racks or fenders for commuting is made simple through multiple attachment points, and integrated brake and shifting levers make it easy to adjust the touchpoints to your liking. Ample gearing and hydraulic disc brakes complete this excellent option from Kona.
Sizes: S, M, L, XL
Price: $1,119.00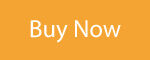 The Norco Indie is an everyday favorite thanks to its comfortable handlebar, clean aesthetic, and a bonus feature that's more useful than you'd think.
Norco may not be a household name in the US like it is in Canada, but like other major brands its selection of quality-made bikes includes something for everyone. The Indie 4 hybrid sits at the more affordable end of the lineup and is packed with sensible components and smart features that will appeal to every recreational rider. The alloy frame is lightweight and ready for anything from cafe cruises and fitness rides to comfortable commutes to work. A swept-back handlebar provides extra comfort compared to other options on this list, and the simple 1×7 drivetrain goes without a front derailleur to reduce maintenance while giving you adequate gearing on shorter rides. And what about that bonus feature? Anyone who goes by bike regularly can attest that having a kickstand adds convenience while parking and loading. They're not difficult to add if your bike doesn't include one, but it's a nice addition to see on this purpose-driven Indie 4 from Norco.
Sizes: XS, S, M, L, XL
Price: $649.99