Hybrid Bikes are the workhorses of the bicycle world — they're fantastic on the road, giving you efficiency and speed, but they can also handle some light off-road riding.
What is a dual sport bicycle? Well it's a hybrid bike, they present a mix of off-road capability, so give some thought to how much gravel or easy trail riding you'll be doing. These are the Mountain Weekly News picks for top hybrid bikes of 2021.
Best Hybrid Bikes 2021
While Felt is generally thought of as a road bike manufacturer, they also make some hybrids. And their focus on speed and efficiency can be seen here, too. The Verza series definitely leans toward the fitness side of hybrid riding, and the Verza Speed 40 can almost be thought of as a flat-bar road bike.
With a 3×9 drivetrain, you have a full 27 gears to keep you going both uphill and down. The Shimano Altus shifters and derailleurs are a great touch — at this price point, you'll often find lower-quality components on other bikes. Hydraulic disc brakes from Tektro are another great value choice.
The Speed 40 comes in both a standard and a step-through frame, so if you have stiff hips or just don't like stepping over the frame, the step-through is a great option. The only thing on the Verza Speed 40 that you'll notice maybe isn't as nice as other options is the steel fork. But you'll need to hand over another $450 for a carbon fork on the Speed 20.
Price: $799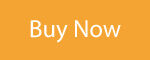 When you look at the 600, you'll notice one thing immediately: it has no derailleurs. In fact, it doesn't even look like it has gears. But this is no single-speed. It has a Pinion gearbox behind the crankset that gives this bike 12 speeds with a 600% gear range (that's massive). The gearbox plus a belt drive (as opposed to a chain drive) keeps maintenance to an absolute minimum.
Priority chose the 650B wheel size, an interesting choice for this type of bike. That's larger than the old 26″ wheels, but not as big as today's common 29er. You'll get good acceleration from the smaller wheels without sacrificing top-end speed. And it's easier to fit big tires on the smaller wheels, giving you options for a comfortable and grippy ride.
You'll notice right away that the 600 is significantly more expensive than other options on this list. That's because of the gearbox and belt drive. They really do make that much of a difference, and if you're not a fan of bike maintenance, it's absolutely worth it.
Price: $2299

Priority's Classic Plus is significantly more affordable than the 600. In fact, it's the lowest price tag in this whole list. But you still get a lot of thoughtful components, starting with a 3-speed internally geared hub and belt drive.
Three speeds aren't much. But if you aren't planning on super hilly long rides, it's definitely enough to get you around town. And the belt drive is great for minimizing maintenance.
We chose the Gotham Edition here because its straight-ish handlebar puts you in a better position for fast riding than the back-swept bar of the normal version. But both are fantastic ways to get around town without having to worry about a greasy, rusty chain.
Price: $549.00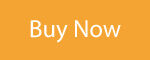 Your Subaru has a continuously variable transmission (CVT) — and now your bike can have one, too! Nuvinci's CVT rear hub is paired with a twist shifter that lets you find the exact gear ratio you want for your current adventure. It's an extremely cool way to build a bike, and one that you don't see very often.
Beyond that, the Continuum Onyx stands out in the way that other Priority bikes do — with a great selection of components at a very reasonable price. Hydraulic disc brakes give you solid stopping power. Dynamo-powered front and rear lights mean you never have to change batteries (or ride home in the dark because you forgot to plug your lights in to charge).
At $1,299, the Continuum Onyx isn't a cheap bike. But it's a really great deal. It's clear that Priority has put a lot of thought and experience into their bikes. You won't regret buying a ride from this company, even if it stretches your budget a bit.
Price: $1,299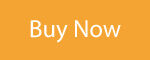 Roll calls the A:1 an adventure bike — and it's easy to see why. The company has put a lot of thought into the geometry and the build of their bikes. For example, the stock handlebar has 20º of sweep and comes with grips that have bar ends. These combine for numerous anatomically friendly hand positions to keep your upper body comfortable.
1×10 SRAM shifting is another great example. No front derailleur means you have less maintenance and fewer things to go wrong — but 10 speeds is still enough for just about any adventure. Kenda Flintridge tires are a phenomenal choice for this bike, enabling some gravel riding without sapping all of your efficiency on the road.
For less than $1,000, you'll be hard-pressed to beat the Roll A:1 for sheer versatility and speed. It's one of the best hybrid bikes under $1,000 we have reviewed to date. You may be able to find cheaper, or faster, or more comfortable, but finding this much value and an emphasis on all three is going to be very difficult. You may find yourself seeing a lot more of these on the road in the near future.
Price: $879.99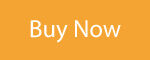 You don't see too many Tommaso bikes out there, but that doesn't mean they're not selling good bikes. The Forza packs Shimano shifting, Avid brakes, and ergonomic grips — all things that you'll find on bikes with higher price tags.
While Tommaso calls this a "commuting machine," you can use it for anything you want. That's the beauty of this type of hybrid. It has a steel fork for comfort without the weight of suspension. A 3×7 drivetrain for plenty of gearing options. 32mm tires for grip and comfort over rough surfaces.
Basically, the Forza Disc is a category-central hybrid bike. It can handle long days on the road just as well as some light off-road adventures.
Price: $749.99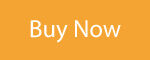 Trek has a history of great hybrid bikes, but the Trek Dual Sport 2 takes things in a new direction. While the FX series has always felt like a more accessible road bike, the Dual Sport series draws more inspiration from mountain bikes.
A 63mm suspension fork, for example, will help take the edge off of rough terrain. Gravel tires give you more grip on the off-road paths you might be taking. A 3×8 drivetrain gives you access to lower gears for steeper hills. And the riding position is a touch more upright than some more road-focused hybrids.
Basically, the Trek Dual Sport Bicycle lives up to its name. You can ride it on the road all day. But you can also take it onto gravel paths or maybe even some very light mountain bike trails. This may be one of the best do-it-all hybrids out there.
Price: $699.99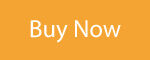 Like the Verza Speed, Trek's FX Sport Carbon 4 is basically a flat-bar road bike. Aggressive positioning, a carbon frame and fork, a 1×11 drivetrain, and Bontrager's R1 Hard-Case tires all point to long miles on the road.
You could easily do a charity ride or a century on the FX Sport Carbon 4. That's how efficient it is. But there are some nods to comfort, too. The IsoSpeed Decoupler provides just a bit of flex where the top tube meets the seat tube. 700x32c tires are big enough to smooth out the road. And the saddle, while sporty, is better padded than those you'll find on most road machines.
At upwards of $1,750, the FX Sport Carbon 4 is getting into the high end of hybrid bike prices. But it shows how brands are bringing the joys of road riding to people who can't (or don't want to) adjust to a full-on road bike.
Price: $1784.99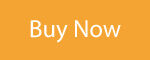 Going in the opposite direction from the FX Sport, the Verve is a comfort-focused hybrid that's all about getting you to where you're going with minimal discomfort. If you have a bad back, a very upright bike like the Verve 3 Disc will suit you well.
Not only does the Verve have an upright position, but it also includes a suspension seatpost to take some of the bumps out of the road. Trek's IsoZone handlebar and grips are meant to reduce road chatter, too.
You won't win any races on the Verve. But you know what? That's not what it's for. It's for getting from one place to another as comfortably as possible on a bicycle. Save the environment, save your back, and save some money with a comfort-focused bike like the Verve.
Price: $859.99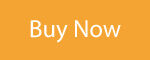 The Lorimer is focused on commuting, and you'll find commuter-focused features from front to back. It all starts with the frame — the CrMo steel tubes are heavier than aluminum, but provide more damping, keeping rides comfortable (many people will only ride steel bikes, and for good reason).
A 9-speed Shimano rear derailleur combines with multiple gears up front (Brooklyn Bicycle Co. doesn't say whether there are two or three chainrings, so it's either an 18- or a 27-speed) to give you a range of gearing options. 700x35c tires are big enough for some light gravel riding but still narrow enough to keep you rolling quickly. And there are rack and fender eyelets so you can attach all the commuting accessories you want.
The Lorimer doesn't have a whole lot of standout features, but the smart selection of components alongside the simple construction makes this a bike that will serve you well commuting, riding for fitness, or as an around-town bike. The classic styling is a bonus.
Price: $649.99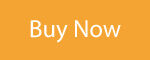 Compare Prices:
Hybrid Bicycles & Commuter Bikes