Take on your favorite resort trails or backcountry laps – with this top 10 list of the best women's snowboard pants for 2023. If you're wearing hand-me-downs it's okay. We've got you covered if you're ready to spring for a new set of women snowboard pants and women's snowboard bibs choose from this top-shelf collection specifically chosen by our editors and women riders who rip and actually know.
Best Women's Snowboard Pants
Mobility and comfort are essential for your backcountry mission. Set out on in Black Diamond Recon Stretch Ski Pants with room to move. Breatheable fabric makes it possible to take on anything in your way with 4-way stretch fabric Recon's BD.dry™ lets you go BIG. The solution to stormy, rainy, slushy conditions the Recon has updated features and a low-profile look with a slew of pockets for every electronic you brought along.
Integrated with RECCO reflectors to make sure you stay safe in the snow with patches that safeguard against dangerous curves you maybe didn't see. Additional features include quick-access electronic pocket, waterproof, breathable construction, thigh pockets, leg zip boot access, articulated knees and seat, removable belt, belt-loop waist, reinforced instep patches, high-mouted now gaiter, and a relaxed fit.
Price: $350.00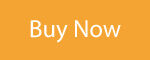 Tackling vertices, exposed ridges, and oh yeah – pow. Shred it up and you'll stay dry and comfortable in the Exposure/2 GORE-TEX® Pro LT. Regardless of what type of weather you expected you can count on the protection of the outer shell for climbing, snow-skiing, and snowboarding. Blowing wind won't even stop you from taking over the mountain in full motion with flexible fabrics that lend to your every curve.
Remain incredible in any condition in the Mountain Hardware Women's Exposure Pro Light pants. Features of the Mountain Hardwear Women's Exposure Pro Light Pant include GORE-TEX® PRO for breathable waterproof protection, snap front closure with zippered fly, adjustable waist hook and loop tabs along with versatile snowsport action, including ski, snowboarding and alpine climbing.
Price: $400.00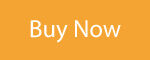 If you're into cargo pants the 686 women's smarty 3-in-1 pants are for you. Ladies love the free feeling of a fleece jogger liner to make them feel warm. Cozy and cargo go hand-in-hand with these women's snowboarding pants. Ideal for riding the mountain, trekking and skiing, they are ready when you are to save time so you don't have to worry about layering. Just slip into the comfort of caro-style snowpants made with fleece jogger liners and you're ready to go anywhere!
Take on the weather and let the air hit your skin. Staying comfortable is easy to do in a weatherproof pant made with recycled materials. Additional features include double-layer infiDRY® 20K recycled fabric + DWR, fully taped Bemis® seams, removable SMARTY® 3-in-1 fleet liner, air-flow mesh lined inner leg lents, pant jacket connect system, external waist adjustment, tricot inner waistband, boot gusset with snap closure, BOA® compatible boot system and lace hook.
Price: $229.95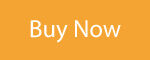 Fashionably made to take your style to the next level with full flex you can create a bold look this year in 686 Willow insulated pants. Designed with the protection of GORE-TEX the Willow Insulated pants are made for women with a classic high-wasted athletic fit. Let your freestyle inspire you with a sporty, snow resistant and oh-so-functional pair of women's snowboarding pants. Winter sports will never be the same after you try GORE-TEX fabrics.
Highly favored by professional snow sports enthusiasts, the 686 Willow Insulated pants provide what women need both in versatility, and fashion. Feminine, flattering and fun with a youthful appeal for any rider air flow vents take in just enough cool air to keep you temperature regulated. Additionally, riders in 686 Willow's can enjoy the double-layer bluesign® approved GORE-TEX poly fabric + SWR, fully taped GORE-TEX seams, 60g 85% recycled insulation, mid-rise waist, air-flow inner leg vents, pant jacket connect system, ribbed neoprene side panels, merino wool blend inner waistband, RFID blocking inner pocket, boot gusset with snap closure, BOA® compatible boot system in gaiter, and lycra stretch panel with boot lace hook.
Price: $299.95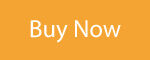 Best Women's Snowboard Bibs
Go pro with the perfect fitting protection from Burton. Ready to ride when you are it's an everyday thing for Burton women. Trust that you can spend your time on the mountain doing what you do best even if incliament weather hits. The combination of breathable upper protection and the added durability of GORE-TEX Pro delivers a woven flexability so you can make moves.
Details on the Burton Womens Tusk Hi-Top Bib Pants include include guaranteed stormproof outer shell made with GORE's most durable construction for full coverage. Triple-layer shell versatility design for a lightweight way to layer your clothing specifically for your backcountry needs. Additional features include beacon-friendly power mesh pockets, shaped fit, zip vents and ultra easy acces to your gear. Drop seat, choice pockets, external power-mesh chest pocket, hand-warmer pockets, media ports, webbing loops and a low environmental impact with Bluesign® materials.
Price: $709.95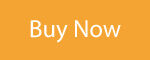 Sometimes the morning calls you and there are days you'll pull-up to the mountain in the afternoon. Versatile and boasting a DryVent 3L laminate the North Face Ceptor Bib delivers top-of-the line protection from the elements. Take on wet weather with moisture wicking so you can perform your best. The North Face Ceptor Bib features personal climate control needed for chilly days on any hill, or black diamond run.
Regardless of your skill level or your passion to ride the Ceptor Bib from North Face takes care of every crevice. Additional features of the North Face Ceptor Bib include ski and snowboard bibs designed to keep the cold out and your body heat inside. Temperature control from inner-thigh vents dump excess heat on the skin so you can shred without wondering about layering – plus polyester plain weave fabric for extra durability. Ski and snowboard friendly made with pockets just about everywhere so you're always organized during your snowy outings.
Price: $400.00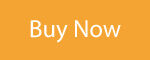 Pleasure skiing just got (if it's possible … better) with HELLY TECH® Professional fabric bib pants. The waterproof, breathable fabric was designed with the elements in mind with a membrane that locks out moisture molecules. Sweat passes through the fabric to keep you comfortable and regulated in any temperature moisture. When the backcountry calls you can answer with adventure in Helly Handsen for women and bring all of your gear with you.
Technological equipment stays safe and dry even as you cut through deep powder with a thigh pocket, side vent zippers and beacon loop. Made with even the smallest details in mind including the Recco® Advanced Rescue system. Feel like a powderqueen in the Helly Handsen bib ski pants for women packed with additional features including technologies of H2Flow, Lifaloft, Lifa Infinity Pro and a commitment to sustainability. Crushing the mountain in style owners of the Helly Hansen Powderqueen Bib ski pants also enjoy light insulation, extra breatheable moisture protection, high-performance construction with double-layer fabric and fully seam sealed. DWR treated and ideal for winter, resort riding, freestyle, skii touring, and mountaineering.
Price: $300.00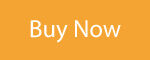 Big mountain skiers and riders that make world-class history already know that Eddie Bauer was developed to flatter your figure. Fineline bibs from Eddie Bauer deliver state-of-the-art materials with an eVent® expedition and alpine fabrics. Body mapping makes comfort and style easy to achieve in any weather.
Durably designed with 1000D CORDURA® nylon with polyurethane coating the bib completes your fiercest look in any condition. Maximum efficiency, moisture protection and comfort in the cold are just a part of what makes the Eddie Bauer Fineline Bibs a superior choice. Additional features of the Eddie Bauer Fineline Bibs include cuff guards, StormRepel® Super DWR, moisture-shedding finish, highly articulated fit, enhanced comfort and mobility.
Price: $449.99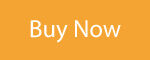 When the pow hits – bring a bib. You already know that the ride couldn't be cleaner if the sky delivers powder however, that all comes at a cost. Cozy up in the high-waisted PowSlayer Bibs from Patagonia. Made to conseal you in comfort and warmth, the upper body still breathes with full flexibility so you can take on any line. Consciously constructed with layers that keep a low profile, removable suspenders make it easy to take on the backcountry in stride.
Under any outer layer, you can stay concealed yet on the radar with retro reflectors so you are searchable for professional rescuers. Not a substitute for an avalanche beacon, the PowSlayer Bibs are packable so you can optimize all of your tech too. Never go too far off the grid and always stay warm and dry when you're equipt with GORE-TEX Pro fabric. And you know you're giving back in 100% recycled nylon face construction. Up or down, the mountain delivers POW so take hold and kick ass. In any condition Patagonia created an outfit designed specifically for powslaying.
Price: $639.99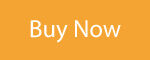 Snowboarding clothing for women is sometimes hit or miss. In fact, it's common to shop for snow gear in the women's category and come up shorthanded. Forget reading shopping descriptions and get it straight from the women riders who rip. Winter snow gear is not all created equal and the REI Co-op Powderbound Insulated Bib Snow Pants make it clear. Seal the cold out in any form with the protection and coverage of these insulated bib snow pants.
Made ultra-durable, waterproof and windproof and totally breathable so you can feel comfortable turning up the heat in any weather condition. Built to balance warmth, style and flexibility the 2-layer insulationkeeps you warm. Glides smoothly over layering, inner thigh vents, balanced body heat, adjustable elastic straps, belt loops, boot gaiters, elastic seal, scuffguards, zip chest and hand pockets for all essentials, articulated knees and hip support, back stretch-knit panel. If that's not enough the REI Co-op Powderbound Insulated Bib Snow Pants are also field-tested by women showboarders and skiers in Australia, New Zeland and Argentina. Fair Trade Certified™ for sustainable livelihoods and safe working conditions.
Price: $199.00