If you need a little help finding just the rite women's snowboard, here are our top picks for the best women's snowboards for 2021.
Best Women's Snowboards 2021
This board stays focused on your freestyle riding style that rips through Pandora's box of women's riders. Go ahead through the park, the backcountry and everywhere else girl! The K2 Lime Lite is built for your best powder days, and your worst slushy days and everything in between so do not worry about your crew. They will be locking into their own lines all over the mountain while you take a hold of your own show and hog the limelight with the K2. You can be the star on the K2 Lime Lite Women's Snowboard with it's predictable durability and balance of a true twin shape and blunted tip and tail. Your most versatile option when it comes to balance, spinning, and mellow flex. Rocker zones in the nose and tail allow you to really lock into your presses and move on to bigger, more aggressive riding. Consider stepping up your 2021 season with the K2 Lime Lite. Other features include 4/10 flex, true twin shape, cam/rock profile, extruded base, beginner to intermediate skill levels for women who ride park, jib and freestyle.
Price: $389.95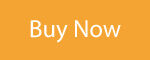 When women who rip see fresh snowfall they feel it deep inside of their soul. Snow sisters get ready to stop hard in some newly fallen powder with the Arbor Swoon Rocker women's snowboard. This season you can take on your highest-level of backcountry performance with a women's snowboard that is built with a lively pop for balanced bursts of energy you can ride in any condition. Made for more experienced riders with a craving for control at high speeds, the Arbor Snowboards Swoon Rocker is ideal for female riders with the desire to improve their control while riding. Follow your passion for high performance with a board that makes you feel warm inside even while you are whooshing on heaps of pow-pow. Features of the Arbor Swoon Rocker include Grip-tech contact points, eco-friendly entropy bio resin construction, sintered base, thunderhead tips, and single malt core and bamboo power ply top. If you are into the Earth and sustainability there are extra points for this board's groundbreaking Entropy Bio-Resin construction made from waste materials that add up to 40% less of a carbon footprint. When it comes to the Swoon Rocker, it's hard to find a better women's snowboard that's tried and true.
Price: $480.00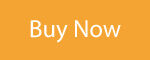 Don't let the name fool you. The GNU Ladies Choice snowboard is actually an exceptional performer. Earning 5-star reviews by real women, the GNU Ladies Choice snowboard has the best scores in areas of edge hold, powder performance, stability, playfulness and pop. If you are looking for a women's snowboard with edge hold unlike any other, stability in every condition and excellent riding buy GNU Ladies Choice. The 5-star ratings show that unlike any other women's snowboard on the market today, the GNU Ladies Choice is the only one that earns the top scores in these areas. We highly recommend you listen to the women snowboarders who already rode this board and find out why it is the GNU Ladies Choice. Jamie Anderson's signature board, this is an ideal choice for female riders looking to improve their skills and confidence. One of the best do it all women's snowboards of this years test.
Price: $579.95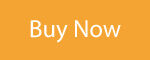 The Roxy All Snowboard is an all-mountain freestyle board you can call your riding partner. With a long history of refinement, the 2021 version of the Roxy Ally is made with the original banana contour Magne-Traction®. You can stay confident with a reliable edge hold, and soft, forgiving flex. Women who love to carve, turn, cruise the park and bounce back and forth between variable snow conditions will fall for the Roxy Ally. Use this women's snowboard in any terrain, and easily progress your skills to that next level. This is the ultimate women's snowboard designed for a playful rider with all mountain adventure in mind. Features of the Roxy Ally women's snowboard include the best contour to learn on – easy/jibby/floaty. Ideal for a women rider who might enjoy a kind hearted wood and a kinder softer ride.
Price: $399.99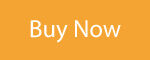 This women's snowboard is your choice for the smoothest ride Monday – Sunday and every day in between. Take the Ride Saturday with you because of its hybrid twin profile, the snap and control plus the rocker at the tip and tail for extra confidence. Trust the quadratic sidecut to improve your abilities on the mountain and Slimewalls® to absorb extra impact. Carbon Array 3 offers supreme pop and control without any stiffness so you can fully enjoy the mid-flex of this board in any condition. Features of the Ride Saturday women's snowboard include twin hybrid rocker, Quadratic Sidecut, Slimewalls®, WMNS Performance™ Core, Thin Construction Tapered Tips, Sintered Base and more.
Price: $429.95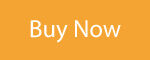 Ideal for a woman ready to make progress with her riding, the DC Biddy is an easy-turning board with forgiving flex. Take on the colorful DC board with any style that you are comfortable with in 2021. You can count on skill improvements by the time the snow has melted because you will never miss a run. Regardless of weather conditions you will be ready to ride your DC Biddy women's snowboard because it offers you all park access, freestyle functionality and all-mountain durability. Features of the DC Biddy Snowboard include rocker design, stratus core, biax fiberglass, true bass 3-degree bevel, a 5/10 flex rating made for beginner – intermediate skill levels.
Price: $359.95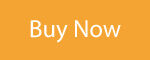 This premium all-mountain board is made for any rider with a playful style. Excel in the backcountry, in powdery conditions, and any other weather with the friendly flex of the Twin Sister. Take on the 2021 season with a durable board that offers you a 3D Contour Base 2.0 and Traction Tech 3.0 edges. This version of the Twin Sister offers amazing control for turns on a dime and is always easy-to-ride. Enjoy the snow with your feet firmly locked in position as you tactfully avoid catching edges for effortless turns and tricks in any stance. Other redesign features of the Jones Twin Sister include Sintered 8000 base and added stance options with a new Freestyle/Freeride Stance Pack. When women ask for an evil twin just tell them it's the Jones Twin Sister. I mean, your snowboard can be your evil twin, right?
Price: $499.95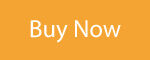 If you like to feel pretty in pink, Salomon Lotus Snowboard may be just the right color on you. This all terrain travel board is made for women of all skill levels and backcountry riding ability. Made for the creative rider with a romance with a soft flex this board is best for aspiring female snowboarders of all levels. Use the bite -free edges to keep shredding in friendly terrain and rugged areas with easy-to-control corners that give you confidence. Progress in your skill levels until you can show off your expert handle of the twin shape design with bite-free bevel edges. Features of the Salomon Lotus Snowboard include full length FSC certified aspen wood core with Birchwood binding area, low-density laminate fibers for a forever flex, ABS sidewalls made ultra-tough for energy transfer, along with an extruded base, standard stone finish and a classic radial sidecut.
Price: $299.95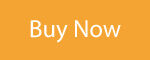 If you are a woman snowboarder who rips you will fall in love with this powerful all-mountain board. Made with a unique directional shape to deliver the ultimate in control, drive and float in fresh powder. The chamber-dominant C2x profile allows you to take control even in the most aggressive of conditions. Combine power and play with a tight hold on any icy edge and eliminate self-down in your riding. Features of the GNU Klassy include C2x contour and Magne-Traction®, directional power, chamber dominant profile, aggressive control, medium-stiff flex, magne-traction edge technology, tough topsheet, eco-friendly wood core, lightweight and poppy, high-speed ride and easy-to-repair.
Price: $549.99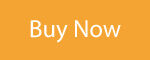 The feeling you get when you strap your boots into a Burton Feelgood Flying V women's snowboard is not like any other feeling you can get in 2021. Let's take in the anticipation of this moment by remembering just how good it feels to ride a women's snowboard you can actually feel confident in and one you can trust. Burton offers a women's lineup of impressive snowboards designed to win over even the toughest of riders. Feel the effortless ride and intuition of the Burton Feelgood snowboard under your feet and understand what freedom is. This season the traditional chamber remains to continue the gold standard of all-mountain excellence set by Burton. Features of the Burton Feelgood Flying V include chamber rocker type, twin flex, medium/aggressive personality, classic snowboard shape with a pro-tip tapered for an easier ride. FSC™ Certified Super Fly II™ 700G Core, Squeezebox profile, Women's Specific Triax With Carbon I-Beam, Sintered WFO, Frostbite Edge and more.
Price: $549.95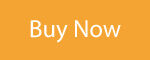 Compare Prices:
Never Summer Infinity Snowboard - Women's