Here's our picks for the best women's snowboards for 2022 from the Mountain Weekly News annual women's snowboard test. From big mountain, camber, rocker and freestyle boards there is a women's snowboard designed for every style or riding. These boards rip, and the women that ride them snowboard even better thanks to some serious upgrades in women's snowboard shapes and designs over the past few years.
Best Women's Snowboards
There's no need to worry about how you'll look when it's your first time on the mountain with the Burton stylus. Made for beginners, this super soft all mountain board is here to show you the ropes. First time riders are looking for catch-free edges and symmetrical shapes to find perfect balance while cruising the corduroy. It won't be long until you're jibbing down the runs and switching like a pro.
The Burton Stylus is a traditional twin board with a Flat Top profile to blend control and play. A stable base with rocker in the tip and tail allow for effortless transitions from heel side to toe side. This versatile board will give you a taste of what it's like to set an edge, butter, and zoom in and out of the trees. Burton's Fly 900G Core is simple yet strong, using two wood types to keep the board light while maintaining its pop. Top of the line core profiling is used through Burton's Squeezebox Low technology, where stiffer zones exist outside of the feet for precise energy transfer. A soft flex highlights your ability to manipulate this board according to the terrain you find yourself on. Pulling it all together is The Channel Mounting System, providing you with incredibly easy access to adjusting your stance for wherever the adventure takes you. Riders who are new to the sport and wanting to excel quickly, grabbing the Burton Stylus is your one way ticket to the fast lane.
Price: $379.95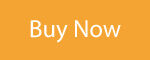 If you were to read about one board to fit your needs, you would need to read no further. The Capita Birds of a Feather is a premium board and hands down a personal favorite for your freestyle and all mountain endeavors. Intermediate to advanced riders take flight on this medium stiff deck without hesitation. If you're ready to have your mind blown, this best selling and award winning board will simply show you what it's made of.
We'll start the bragging sesh by complimenting Capita's rocker Resort V1 profile. It begins with a positive camber middle, zero camber on the contact points, reverse camber as it transitions from flat to tip or tail, and rocker the rest of the way. This flawless design delivers smooth turn initiations and reliability. We love a solid twin shape, making riding switch or regular a walk in the park. The Dual blaster V2 core elevates this to a premium board with its Poplar strips blended with Paulownia. Lightweight and assertive, this board can handle high volume impacts. Especially when you combine it with its award winning Fortress Kevlar Bound Sidewalls that double down on unmatched performance. Bridging the sidewalls and the core materials as if they were never apart, this S-wrap screams strength. The Capita Birds of a Feather is a timeless board that is a must have in any serious rider's quiver.
Price: $499.95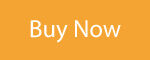 The power behind Capita's Space Metal Fantasy board is limitless as it comes back in 2022 without any change ups. They say when it ain't broke, don't fix it, and this award winning board has definitely found it's sweet spot. Capita's true twin, freestyle, rocker-flat-rocker design captivates it's riders within moments of gliding down rails, carving at high speeds, or jumping into fresh pow stashes.
Space Metal Fantasy is traditionally seen as a park board, but that severely limits its potentiality. For a soft – medium flex and true twin shape, playful forgiveness greets you as your push past your own limits. Capita's Park V2 Profile introduces the rocker/flat/rocker style, showing off dual reverse camber paired with raised contact points. You get the best of both worlds with snappy reaction time and cosmic floatation in the deep stuff. FSC Certified Dual Core is a mandatory feature for riders looking to surpass last season's accomplishments. Weightless Poplar and Beech uphold a long lasting and punchy flex that is uniform throughout the board, making the next biggest trick easier to nail. To formally preach how capable the Metal Space Fantasy is, Superdrive Bases enhances longevity with repeated exposure to high impacts. This combination of extruded and sintered bases creates Sintruded, emphasizing surface hardness. To the ladies looking to thrash in the park and soar off jumps into fluffy landings, Capita's Space Metal Fantasy will leave you radically impressed by its next level versatility.
Price: $419.95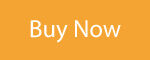 It'll be hard for you to not be in good spirits as you butter your way down the hill on the Bataleon Spirit snowboard. This direction twin is fit for all level riders, making any learning progression full of fun. This is an all mountain deck that inspires curiosity while instilling courage as you begin to embody and expand your own unique style.
Bataleon's softest board embraces their mellow, positive camber in combination to their 3BT (Triple Base Technology) design. This improves the spring-like feel under foot without the worry of catching an edge with lifted contact points. Unparalleled edge hold is engaged with little pressure, creating a seamless transition from bombing straight down the run and into quick turn initiation. The soft flex allows for a flowy freestyle and freeride experience that illuminates your style without sacrificing integrity. The Super Slick X and Flip Flop base technologies provide a maintenance free, sustainable, and long lasting board to match any amount of impact you throw at it. With Bataleons Spirit Snowboard you'll be cheesin' as you blaze through pow stashes, pop over terrain park features, and soar over groomers.
Price: $399.95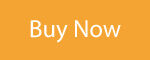 Calling all Environmentalists- Arbor designs their snowboards with a brighter, more sustainable future in mind. This is a perk of taking the steps towards the Arbor Ethos. This fully rockered, all mountain board is a great start for any entry-level gal looking to learn how to ride the snowy waves. With Grip Tech technology under the bindings, optimizing your progression as you expand your style has never been easier.
Engaging, flexible, and smooth on the transition, this directional twin board is easy to control. The Rocker System by Arbor delivers seamless turn initiation by mimicking the design of a surfboard with its reverse camber platform. Four contact points on the heel and toe edge are factory tuned to be catch free, while Recycled Steel Edges maintain durability without compromising sustainability. Taking it to the next level, Bio Resin replaces petroleum bases, reducing the carbon footprint up to 40%. These definitive features are intentionally constructed to produce high quality products for a high quality ride. As you explore higher speeds, large landings, and sharp turns, the Arbor Ethos will meet you every step of the way.
Price: $329.99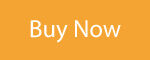 It's a new year and you need a new hobby that's addicting, that is when you look towards the K2 First Lite. This beginner, all mountain, traditional twin board is shaped perfectly to increase the time you spend on your feet. Hop back and forth from switch to regular as you fall in love with the fundamental support this board provides.
Ranging from sizes of 138 – 154, this board invites any gals with a curiosity for snowboarding to the center stage. An incredibly thoughtful profile design of flat underfoot and rocker outside of the bindings into the nose and tail make this the perfect first board. With an overall average rating for all obstacles on the mountain, you'll truly be able to get a taste of the cool, crisp mountain air in your lungs as you cruise groomers, pop in and out of the trees, and prowl the park. An entirely Aspen core defines durability and snap, while Biaxial Glass provides an easily manipulated flex pattern. A nightmare of many beginners is catching an edge, and with K2's Catch-Free Tune, the small bevel in the tip and tail make progressing at a quick pace easy. For anyone looking for a simple board, the K2 First Lite will go above and beyond the horror stories your friends gossip about.
Price: $379.95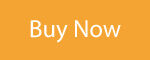 You say you still want a rocker board but with camber undertones? I get it sister. That's why Travis Rice stepped in to help design the Lib Tech Cortado, an all mountain freeride monster. He sought out to create a board of balance and resilience without sacrificing precision and traction for the ladies ready to kick it up a notch. Kinda like ordering a fresh cortado from your favorite barista, let this board deliver the bitter and the sweet straight to your soul.
Looking at this board's edge, you'll first notice the Magne-Traction. Located with intentionality, these serrated points provide glue like edge hold in the best and worst conditions. Camber/rocker/camber is paired with medium stiffness to highlight the OP (Original Power) Construction, an environmentally friendly combo of 75% Aspen and 25% Paulownia core. It's your time to drop into hard-charging lines without hesitation while you explore the freedom the Lib Tech Cortado has to offer.
Price: $479.99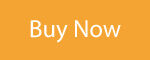 The Salomon is a softy, but don't think you can push her around without any kickback. This directional twin board soars through freestyle movement with a directional punch at high speeds for a stable ride no matter the weather. Lady shredders looking for an easy going companion that can hold its own will find the Salomon Lotus to be top notch choice.
We look to the lotus to provide newer riders with the Bite Free Edge Bevel, Biaxial Low Density Fiberglass, and Radial Sidecut. The Bite Free Edge Bevel allows you to put any nerves at bay as you practice fun butters and lively pops on the landings. Catching an edge is not on our list for 2022! Next we look at the Biaxial Density Fiberglass which is constructed of low-density fibers that ensure the spirited play of this board is never lost. The Radial Sidecut tops off this easy going twin shaped board by making practicing bouncing between regular and switch a happy memory. All you lady shredders that are looking to fall in love with snowboarding, grab yourself a Salomon Lotus and get your groove on!
Price: 299.95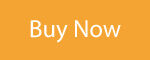 Can we take a moment of silence for this all around quiver killer? Jone's wasn't messing around when they introduced the Stratos to their lineup. Ladies who have experience with controlling a stiffer board and are looking for one board to fit all of their needs, well, here she is. Coming in sizes of 146, 149, and 152, this hybrid all-mountain artifact beholds a directional freeride body with a freestyle spirit. As women, we like being able to rip it and grip it on the hardpack with confidence, show off our style in technical steep terrain, and nail huge landings into the pow while staying afloat.
The advanced technologies behind these bold achievements array from, but are not limited to, the 3D contour base, FSC Ultra Core, and Traction Tech 3.0. The 3D contour base is built with a 7mm spoon like bevel in the nose starting at the contact point, balancing the 0-7mm tail bevel. Progressive side cuts enhance smooth turn transitions while the 10mm taper lifts the nose for floatability. Jone's keeps it light and tight by equipping the Stratos with paulownia and specifically placed poplar stingers to withstand any amount of torsional twist you may throw at it. A V-core allows it to be slightly more malleable in the center to improve reaction, getting stiffer as it spreads to the tip and tail to pop, lock, and drop it however you need. I promise it's not too good to be true when I also add that the Traction Tech 3.0 will provide three bumped out areas on the toe and heel edges to sink you into the hill like angry cat claws. However, you'll be the opposite of angry while riding the Jones's Stratos because of your fierce disposition and unlimited expansion of what is possible!
Price: $597.95