There are any number of reasons why someone would want to read about the great outdoors. Sometimes it's merely a fantasy and other times you're actually sitting out there in the wilderness with a paperback or a Kindle reader deep into stories of other outdoorsmen adventures. Passion for the outdoors is something that a lot of people share however not everyone is a professional adventurers. Dig into this top 10 list of the best books about the outdoors and lose yourself between the pages.
Best Books About the Outdoors
Everyone has a different personal experience with snowboarding. Without being overly technical, The Art of Shralpinism lessons from the mountains delivers a reflection on the journey of snowboarding. From the point of view of Jeremy Jones, you may see parallels in your own love affair with the backcountry. Over time, Jeremy kept journals detailing his own experience and now you can read the most intriguing parts. From mentors, to safety protocols, every part of becoming a successful snowboarder is important.
You can learn from the superstar himself, as each topic serves as a snapshot from the slopes. Learning how to build a fitness routine, developing terrain paths, skill progression, injuries, intensity and practice – it's all there. Take in the experience of someone with real impactful stories from snowboarding that you may never see yourself. Founder of Jones Snowboards and POW (Protect Our Winters) Jermey Jones talks to Mountain Weekly in an exclusive podcast. Check out Episode 53 of Everything Snowboarding. Topics include 5 red flags for an avalanche, new Jones Snowboards and more!
Price: $24.99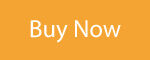 Nature and non-fiction tell the story of trees – right from their own mouths. Able to say so much in their own way, trees are able to communicate about water, people, weather, time, and the land. If you find yourself drawn to natural environments, it could be the trees calling you. How to Read a Tree shows you how to read the signs trees tell in their bark, leaves, flowers, roots sap and stump.You will learn how to recognize signs of distress from a tree, a struggling seedling and it's low branches as well as signals from colors in the bark and leaves like red or purple.
Unlike any other guidebook, How to Read a Tree teaches you the language of fauna regardless of the trail you choose. Understanding the environment around you can help you better navigate any area. Take this with you on the trail, or simply read it at home on the couch to prepare yourself for what's ahead.
Price: $18.99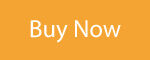 Not intended as a guidebook, author Anthony Garvin explores the remote wilderness known as Patagonia. Wild Patagonia is a book that celebrates not only the beauty of the area but it's unique features as well. Includes 154 full color photographs with serene images of mountains, rivers, lakes, glaciers and of course wildlife to capture the solitude of this remote land.
Covering the landscape of the Chilean and Argentine Patagonia the collection is an opportunity for anyone to explore this famous area. Also you can look face to face with the gray fox, the red-headed woodpecker, and even sea lions. Sharing personal experiences Garvin also offers practical tips to help you travel easily through unexplored and beautiful Patagonia.
Price: $97.00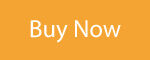 If you liked Back to the Future, Burning Ground maybe for you! In this novel featuring stories of native Americans and explorers in the American west, Burning Ground includes the tale of a time traveler Graham Davidson. Finding himself transported back in time 100 years to 1871 in the Yellowstone wilderness, Graham joins the Hayden survey team. Commissioned to explore the area, maps include the actual root of the Hayden survey in red. With blue and arrows indicating the patha Gram took with Makawee.
With a goal to reach the Dragon's Mouth spring by the next full moon, conflicts arise as he falls in love with a beautiful Crow woman. As an intimate relationship develops in the vast Yellowstone lake Teton range a beautiful scene unfolds. Not just a novel, Galloway weaves in personal experiences from summers in Yellowstone during the 1970s. Adventure, tragedy, romance, and the early days of Wyoming state history are all inside.
Price: $18.44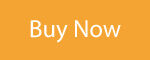 Self-care is an essential part of life however, integrating ancient and modern practices together can be anything but practical. This step-by-step guide recognizes more than just your physical needs. Nurture, care for yourself and plan a practical approach to wellness with this guide. Breath for the Soul is a complete toolkit of evidence-based information, inspiring stories and healthy recipes all specifically chosen to help you create a simple self-care plan.
With today's fast-paced lifestyles, it can be easy to fall prey to stress, anxiety, depression and even grief. Finding methods to empower yourself, lift your spirit and harness the energy of your breath is easy to do between the pages of this book. Take it anywhere or stash it in a drawer, bag or glovebox to ease your mind and ground your spirit.
Price: $18.99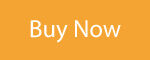 Travel to any oceanic destination and you may be inspired to write poetry. However, if you're at a loss for words you can find them in The Ocean Lovers Quotation Book. An inspirational collection of meaningful quotes ideal for the shore or open sea. Discover the depths of the ocean with sparkling curiosity and your own imagination as you take in the words of some of the greatest writers.
Ponder the relationship of yourself with the natural environment, as you comb this collection of inspiration quotation books finding hidden treasures in every line. Writer, Jackie Corey creates happiness in waves of mysterious and beautiful writing inspired by the depths of the sea. Take your ocean journey from anywhere or enhance your travel to the shore with the Ocean Lovers Quote Book. Written to take you into thoughts as mesmerizing and deep as the ocean.
Price: $12.50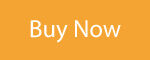 Swimming is an ideal exercise for health, fitness and muscle building. Beyond that a detailed explanation of how swimming affects the body reveals that it is responsible for numerous health benefits. However, many people do not even know how to swim!. The swim prescription includes a three full 12 week workout courses specifically designed for each skill level. Helpful tips on what types of equipment you should buy, step-by-step instructions and how to incorporate swimming in your lifestyle are included.
Advanced topics like nutrition, strength training and muscle building include key points to help you conquer new topics. Ideal for anyone, swimming is easier than it sounds and it is a long-term way to maintain your health, fitness and muscle tone. Doctors do not write a prescription for swimming enough, so pick up the swim prescription for yourself. The all-in-one guide to everything swim related can be enjoyed by everyone.
Price: $16.29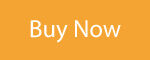 Love for horses stems from passion, power and oftentimes ownership. But you don't have to be a horse owner to read the Horse Lovers Quotation Book filled with inspirational quotations on owners and people passionate about horses. This book is for anyone dreaming about horsepower.
If you are a writer or simply interested in equine lifestyles this book can take you there. An ideal companion for a long ride or an overnight stay on your favorite trail. Read it aloud to your four-legged partner in the stable, during meal time in the stall, or when you're out on the trail. Written by Jackie Corley to inspire you and take your breath away like your favorite horse.
Price: $10.22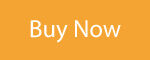 Author Maryjane Butters dedicates this book to all glamorous girls. Regardless of where you want to go, you can get there glamorously. In fact, this is a basic how-to guide to glamping. Camping + glamor this lifestyle is not easily achieved which is ironic as glamping is a form of simplicity. As vanlife culture, glamping includes a learning curve you don't have to conquer alone.
Glamping with Maryjane explains everything you need to get started including how to tie a rope, how to hitch a trailer, BBQ tips, decor and so much more. In developing the next generation of camping from one that was roughing it to one with comfort and style the devil's in the details. Learn more about trailers, tents, gardening, housekeeping, travel gear, campfire cooking, 5g wi-fi, getaway spots, safety, GPS, outdoor bathing and other essentials. Women of the wild west provide wisdom to today's generation with grace, grit and oh yeah … glam!
Price: $26.99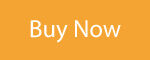 Author Nancy Turner Stevenson created a touching story that includes one friend you might want to meet – MahDi, a happy puppy with a human, "MomDoc." Rescuing animals, and caring for the townspeople's pets makes them a great match. When the animal shelter is shut down, the animals have to adapt. Huck an unpleasant man with no problem threatening animals, takes the lead. MahDi takes a leadership role with his packmates by his side. Willing to risk it all to save the shelter, the pups face uncertainty.
Read the story and go deeper into the intimate pairing and you may cherish your pet even more. In the spirit of films like "Marley and Me," this book captures the connection between a dog and his best friend.
Price: $14.99