There are backcountry jackets and then there's the Burton [ak] Hover GORE-TEX 3L Jacket. This is some next-level tech here, blended with cred (shred) like only Burton can deliver and all the features that only come after long days in the mountains. The pockets are deep and there are a bunch; the shell is bombproof but light; the hood is huge and you got RECCO. Plus this glacial ice color is so cold that it's fire.
GORE-TEX 3L
GORE's 3-layer is about the best breathable weatherproof membrane in the world. Here we got thatm 30D weave over the C-Knit Stretch so it feels like tha jacket actually moves with you, not around you. Just in case it's too bomber hot, there are heat-dumping pit zips, though. Then ther are two huge chest pockets, two hand warmer waist pockets, an internal phone pocket, and a pass pocket on the shoulder. And some internal chest pouches for goggles, hate, or I even managed to stuff some skins in them.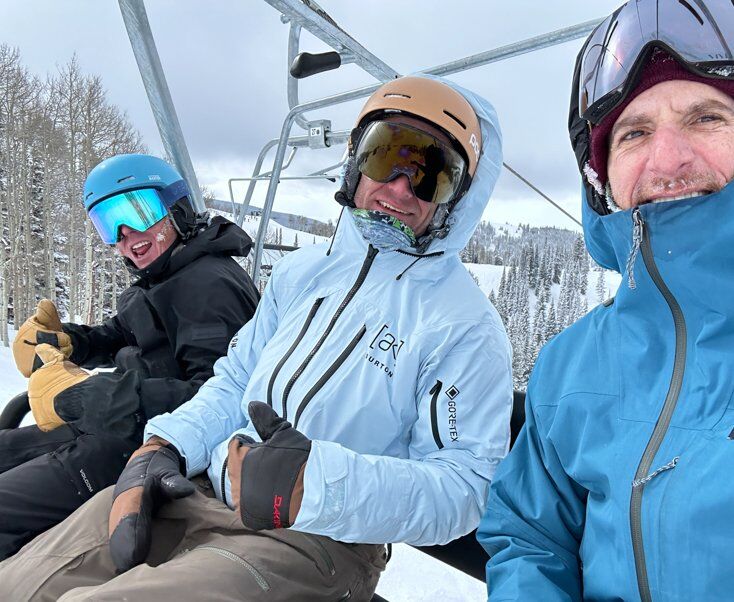 There are stretch gaiters for the waist and wrist gaiters (ninja hands). And the hood fits over my big bulbous behelmeted head. Plus, you know, if you take a wrong turn, it's got RECCO so hopefully search and rescue gets to you before the mountain lions.
Yeah, we know Burton makes cool stuff, and their [ak] line is the beefiest, and GORE-TEX is the gold standard, blah, blah, how did it actually do?
Protection From the Elements
I first took this jacket up on a cold day at Targhee. I had lost everything I owned in a house fire, which is only important because I had no insulation layer under this jacket. But the GORE-TEX 3L kept off that intense Targhee wind and near-zero snow and the lining was enough inner protection so I was warm despite wearing only a base layer under it. But the 3-layer GORE-TEX still moves almost like a soft shell.
Then I wore it for a nighttime tour up old pass road with windchill below zero and I was never cold but also never sweat. Perfect equilibrium. As I ripped past trees and even ground down a rock, it never showed any rips.
I took it on a few more tours and not only did I notice the protection but also the pockets. They fit all my stuff – extra gloves, my glasses, my headlamp, and my skins tucked into the interior cargo pouches. Plus the new RFID system at Grand Targhee Resort made the season pass pocket a huge necessity. All told, the combo of performance, features, and flex made this the best all-around single jacket I tried all season.
Overall Impression
Burton [ak] 3L GORE-TEX Stretch Hover Jacket: A Closet Killer. We all known the term quiver killer for a board. Burton's [ak] Hover GORE-TEX 3L Stretch ($639.95) is a closet killer, a jacket to take the place of nearly all of your jackets. We're talking the best of the best, only what you'd expect from the company that has been the top of the industry since the sport began.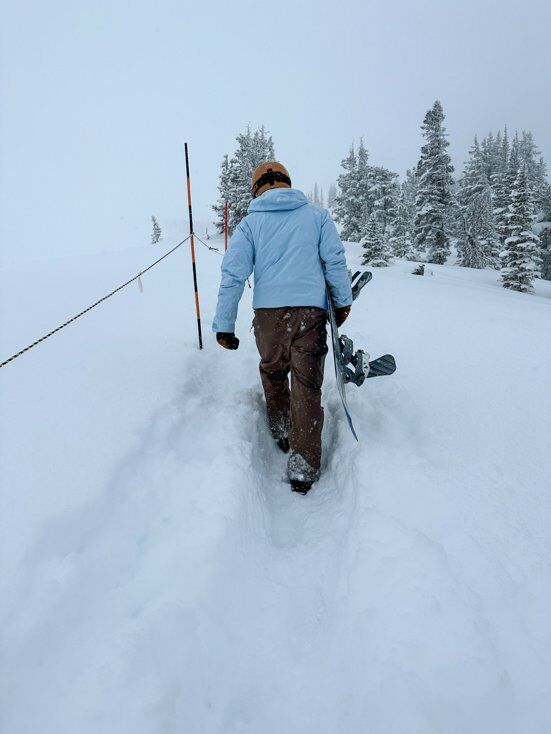 If you need one jacket for touring, resort hot laps, and even looking A-1 during the après the Burton [ak] Hover Stretch GORE-TEX 3L Jacket is that perfect protection whether we're talking 5 days or a hundred. The epic closet killer.
Related Articles: