If you're looking for a fun party trick to show friends on your next ride, the new Giro Helios Spherical Helmet might be a good place to start.
What gives? Well the entire helmet actually.
Giro Helios Spherical MIPS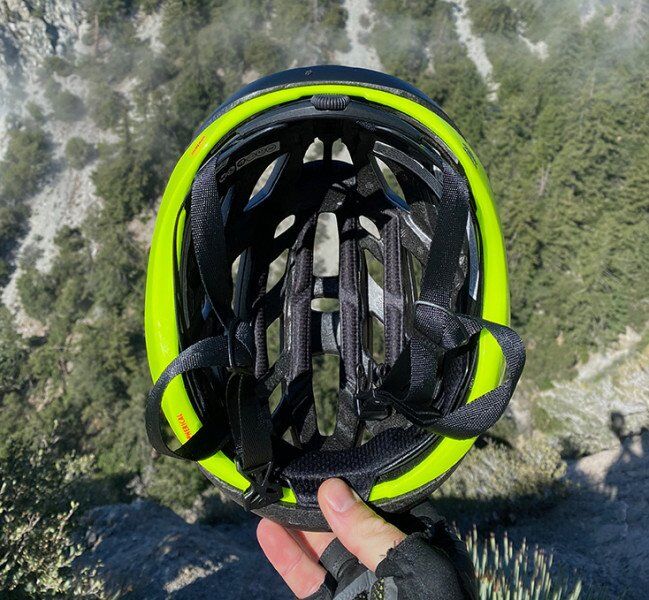 The 'Spherical' in this road and gravel helmet's name refers to an emerging form of the MIPS much-vaunted brain-protection system. Rather than using an internal webbing of thin plastic like many MIPS setups, 'Spherical' models are essentially one thin foam helmet sitting directly inside another.
Together they work like the MIPS you know and love; in a crash, the inner foam piece stays attached to your head while the outer piece absorbs the impact of the crash and the rotational forces that might otherwise push your dome in the wrong direction. Thus, there's no longer a need for the plastic MIPS insert you see on most other helmets on the market today.
The party trick of this setup is that you can show all your riding buddies how this setup works by holding the Helios Spherical in one hand and move the inner section with your other hand. I thought it was pretty cool but maybe I've been in Covid seclusion for too long and need to interact with more humans more often.
If this new Spherical form of MIPS from Giro sounds familiar it's because it's trickled down from the brand's pricier Aether Helmet that's been widely praised by pro and weekend warrior riders for a few years now.
Giro Helios Fit
But the Helios has more than a cool shell-within-a-shell setup going for it. It's also one of the most comfortable helmets I've worn in a long time. Giro's ROC LOC 5 Air setup is on point and despite thinner padding throughout, there wasn't a single pressure point on my head, even after several long-haul rides.
Even on rough 'probably-should-have-aired-down' gravel descents, there wasn't a flick of movement from the Helios, despite the straps and adjustments being cranked down hard.
Helmet Venting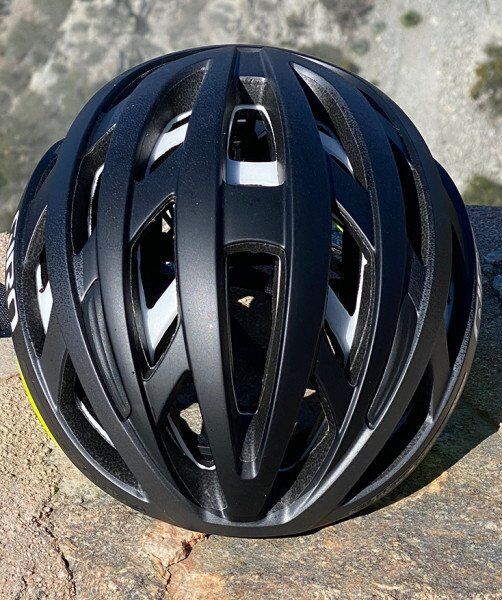 In terms of vents, the Helios packs 15 of them, though they're smaller than the more upscale Aether. Giro says the cooling ability of the Helios trails its sibling by just two percent, and that the former weighs just a few grams more than the latter (270 for the Helios vs 263 for the Aether).
Nevertheless, this brings up perhaps the Helios' biggest flaw; it just can't promise the same ventilation as the Aether or other helmets that use a more traditional MIPS setup.
On most of my Southern California springtime rides, the Helios' cooling ability was perfectly fine. But on the hottest of days, during the slowest of climbs, I did find myself wishing I was wearing my own Giro Synthe — my go-to bucket for exactly those situations. The Helios just didn't feel like it was letting enough air in or out to keep me as cool as I would have liked.
For many riders in many locations for most of the year, this won't be an issue. But if you find yourself regularly jamming up slow, hard climbs on a regular basis — not to mention in a more humid area than SoCal — this is something to take into consideration.
Overall Impression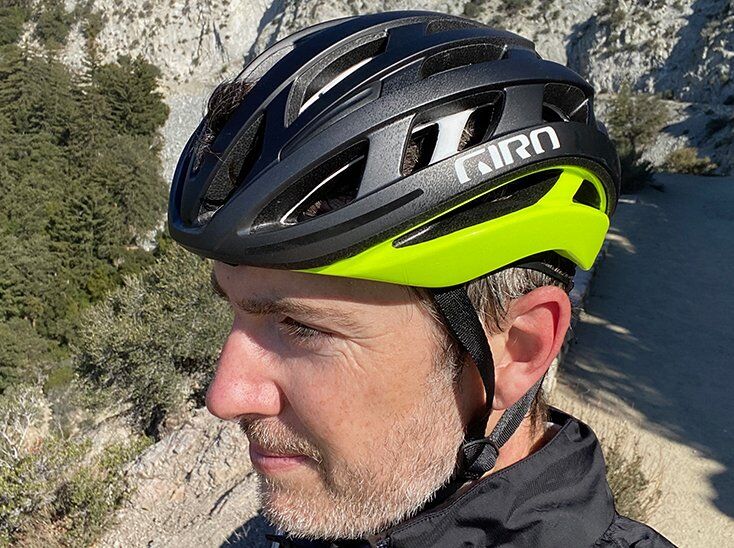 My only other gripes were relatively superficial: I couldn't find a good spot to store my sunglasses in the vents, and the current colorways offered on the Helios left a little to be desired, especially when Giro has cheaper models (like the Syntax and the Cinder).
Nevertheless, the Giro Helios Helmet ($249.95) is a great all-around helmet. It's more comfortable than any helmet has a right to be, it's safe as all get-out, and it stays put no matter the terrain you're riding on.
Plus, we could all use some new party tricks at this point.
Related Articles: