The Hiboy P7 E-Bike looked so good I just had to ride it out on gravel roads to access some Jackson Hole, Wy, single-track trails. But, let me start at the beginning.
Affordable E-Bike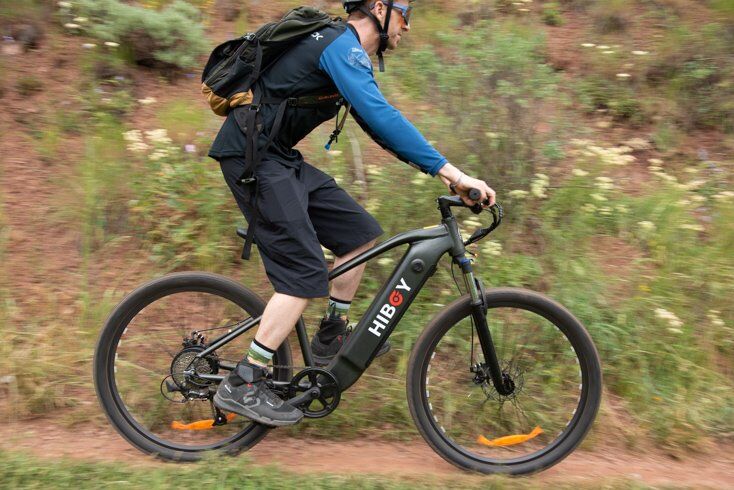 This Hiboy Electric Bike is billed as the "most affordable commuter electric bike in North America." The Hiboy P7 makes a great first impression with its simple lines, integrated 696Wh battery, front fork and 9 speed Shimano shifter.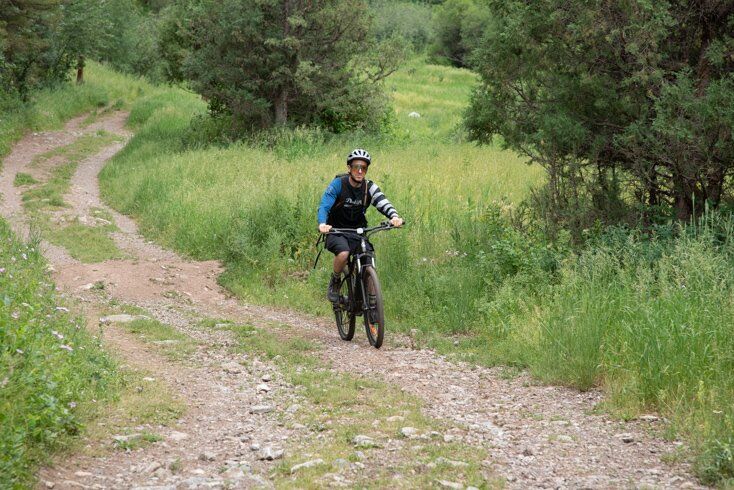 It's not a full suspension bike but with fairly wide 27.5 inch tires and front hydraulic fork this Hiboy E-Bike feels at home on rough roads and managed some rocky trail sections fine.
500W Hub Motor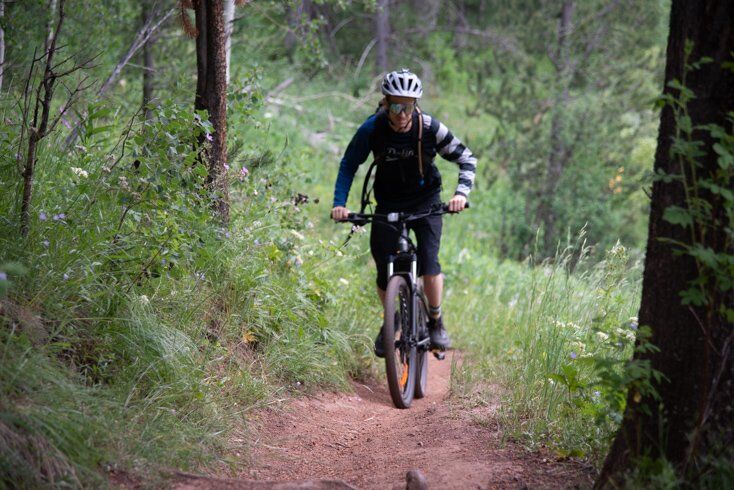 The 500W rear hub motor comes on slow, when starting out in a high gear, but will roll on the speed pretty quick after some initial pedal strokes. I ended up liking the throttle control on the right grip; just give a little twist when starting and the motor will do the work off the line instead of your legs.
Riding
I found the shifter to be exceptionally smooth both under heavy power and cruising. The Disc brakes are a little under powered sporting cable-actuated calipers, but most people will find the cables to be less maintenance than bleeding hydraulic brakes. Essentially the bakes are progressive and will end up providing the stopping power you need if you pull on them firmly.
Popping around town on the Hiboy P7 E-Bike is fun and easy. The throttle gets the job done if you are starting up hill or in the wrong gear. The battery will get you through 5 levels of pedal assist modes and up to 37 miles of range when fully charged if you are using throttle only.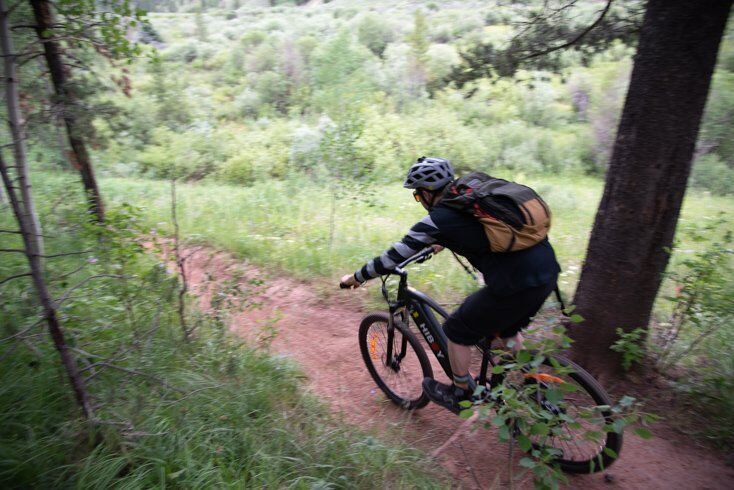 One thing to keep in mind if looking for a dedicated e-mtb is the front end of the P7 is not slack like a dedicated mountain bike, so the steering feels a little touchy if pushing the bike hard. The flip side is this style of feel is very comfortable when commuting through town.
Overall Impression
So yes, the Hiboy E-Bike felt good enough that I took it out on some pretty rough roads and mellow single-track trails; what a versatile little commuter bike this Hiboy P7 is.
I'm not going to be "shredding the gnar" on this electric mountain bike in the Hole, but that's not what it is for. The Hiboy P7 E-Bike ($1,399.99) very well may be the most affordable commuter bike in North America and an enjoyable gem at that.
Related Articles: