lululemon Align Ribbed Pants are probably the most comfortable full-length yoga pants I've found. lululemon always provides the ultimate support and comfort for my yoga practice at home, in nature and anywhere else I feel like performing an asana. As a yoga teacher I like to know not only that my feet are stable but also that my body is soft and breathing.
Taking my mat around the city I can't always wear these lululemon Align ribbed buttery soft pants. They're just too soft! Afraid they'd snag I took them into the studio and to the park where I teach. After slipping into the pants I put on the lululemon Align Tank to complete the look. Regardless of the type of flow I was doing I can honestly say there are more than a few notable features of this amazing outfit. Here are the top five features of the lululemon Align ribbed HR pants that really stood out.
Comfort & Feel
lululemon Align ribbed HR pants have a unique textured design to hug every curve. The Nulu fabric delivers the weightless feeling you want to open up in any asana. Yoga pants with ribbed Nulu fabric designed with a breathable Lycra® blend so you can sweat it out in any position and still feel comfortable. The four-way stretch of the fabric supports your waistline so you can feel your mantra. Hidden pockets help you stay cool, comfortable and calm.
Functionality
Yoga pants can be purchased anywhere these days however, what sets tight pants from workout pants isn't always clear. Features that make these pants stand out really shine through as you notice the function of every stitch. Reinforced seams keep your curves subtle in any position. And if you dare to slip into a downward facing do you can keep track of your valuables. The hidden pocket in the waistband is big enough to include your keys, tech and credit cards.
Best Use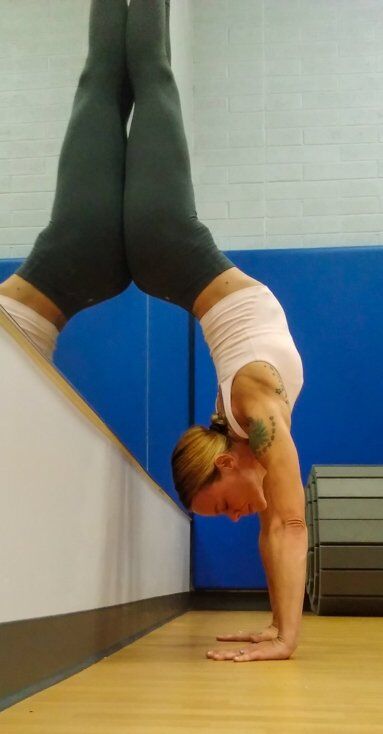 With workout clothes it's more than just looks that matter. In fact, how you use the clothing is really why we spend more money on yoga gear. Nothing feels as good as when you are totally aware and in the moment, feeling the soft texture on your skin. As I sank into each movement, the lululemon Align ribbed HR pants made it easier to focus on relaxation. Using these pants in place of regular yoga pants it was clear to see the quality of the lululemon Align™ ribbed HR pants is more than skin deep.
Appearance
When it comes to classy, lululemon sets the standard in yoga apparel. Clearly you can mix and match any top with these pants but what you may not already know is that lululemon creates outfit inspirations just for you. These high-waisted lululemon Align ribbed HR pants look amazing with a range of options you can find on the product listing page. I paired these pants in chocolate brown with the pastel pink lululemon Align Tank. Besides feeling like I was wearing pajamas, I looked like a million bucks in the yoga studio or my office.
Care & Durability
lululemon created these micro-ribbed dream yoga pants so you can lull yourself into a deep sense of relaxation. Take a breath and notice that these pants are lined with Coolmax polyester so you can keep your waistline dry. Made to be machine washable you can simply toss the lululemon Align Pants in your regular wash and enjoy the bounce-back of the fabric. Created to hug every curve leaving your skin feeling buttery soft it's hard to keep your hands off the Nulu fabric.
Overall Impression
Some of my favorite features of the lululemon Align Ribbed HR Pants ($98.00) include a supportive high waist, moisture-wicking waistband with hidden pockets that pair with any of your favorite lululemon tops. I'd personally wear these pants with the lululemon ribbed Nulu Asymmetrical Yoga Tank Top or the lululemon Align Tank for my look. You can choose to wear them however, and wherever you like. Personally, I cannot wait to stay snuggled inside the all-over comfort of lululemon everywhere, including the yoga studio.
Related Articles: