When I first put the Mystery Ranch Scree Backpack the fit was perfect without even having to adjust the yoke.  The Mystery Ranch Scree Backpack is something you're going to want to seriously consider adding to your gear rack.
Weight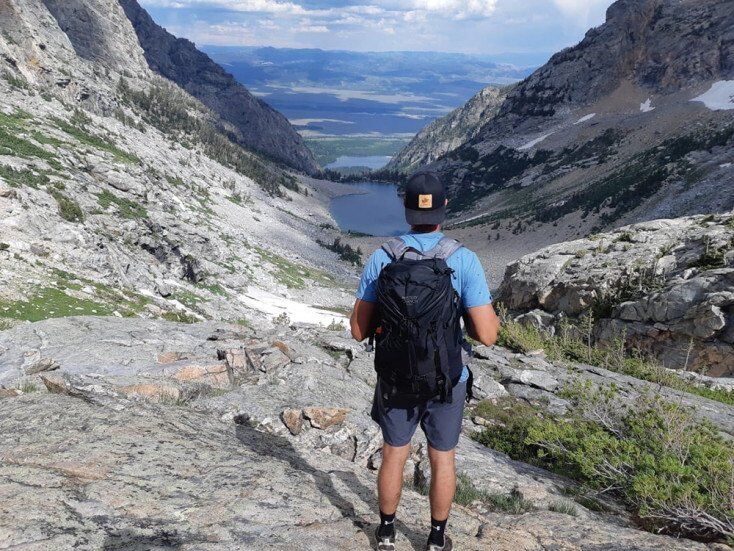 The Mystery Ranch Scree Backpack weighs 2.9 lbs allowing you to travel light and fast while walking, hiking and even scrambling. Best of all the pack can be used as a carry on while traveling, so no need to lug an additional backpack with you while on vacation. Talk about versatility, the Scree from Mystery Ranch can do it all.
When wearing the Mystery Ranch Scree Backpack the foam on the straps along with the back panel offer a nice lightweight feel.
Mystery Ranch Backpacks have become a favorite piece of gear for Mountain Weekly News gear testers over the years.  Why?  They simply work incredibly out of the box.  Pack them full of whatever you need for your next adventure, adjust the straps and your off with a form-fitting backpack.
210D Robic Nylon Fabric
The update Scree Backpack is made with a 210D Robic nylon fabric which is durable while at the same time helps to shave weight off the pack.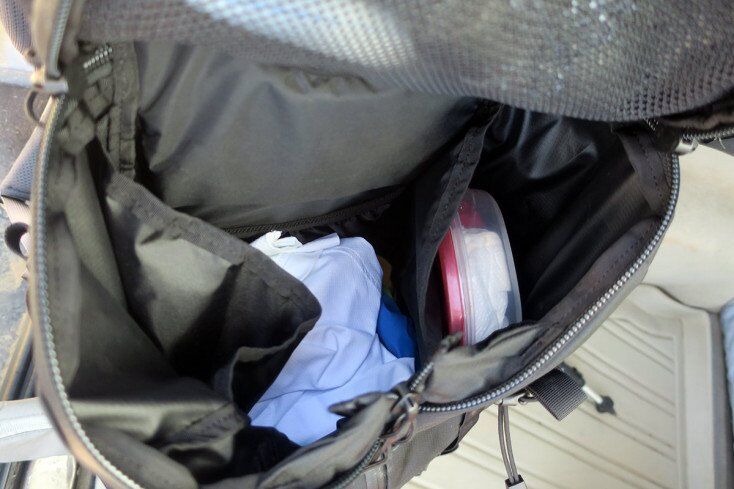 The Mystery Ranch Scree 32L Backpack is top and front-loading and uses super burly YKK® zippers which are easy to grab onto and work really well. You can stuff things into this pack, a lot of things with this style of design.
However, these zippers are unable to zip up the waist belt pockets without using 2 hands…  This is a problem, one that somehow got past the design and r&d team at Mystery Ranch???  When trying to close the waist belt pockets, you will need to use 2 hands. Which can be really awkward at times.
Aside from this little design flaw, the Mystery Ranch Scree Backpack has been a solid performer.
With 32 liters of storage space, the Mystery Ranch Scree is the perfect in-between sized backpack.  One of the rad things about this pack is the internal pockets in the main compartment.  Have you ever spend time digging through your pack to get something out of the bottom?  Of course, you have.  Well, Mystery Ranch went and added these 2 internal pockets that are perfect for storing your lunch or other items you'll want to grab on the fly.
Mystery Ranch Scree Sizing
At 5'11 & 155 lbs I went with a size L/XL. Mystery Ranch recently changed their sizing. (Mystery Ranch Scree fitting below)
Overall Impression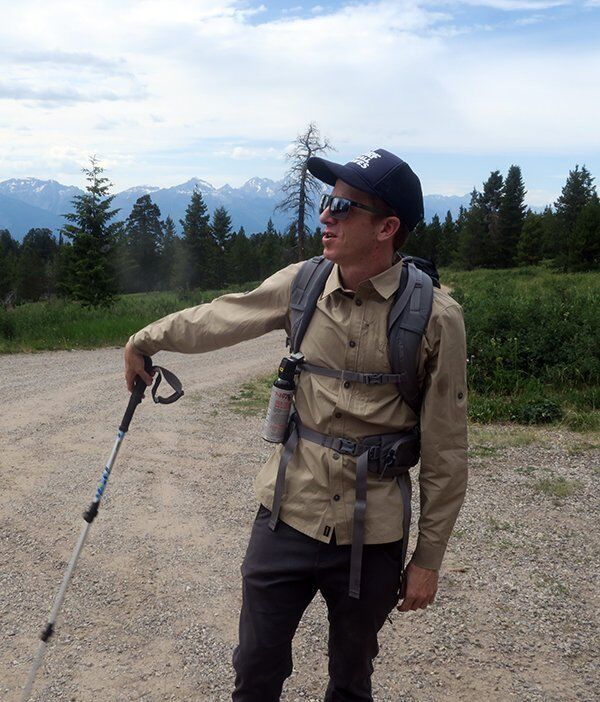 With 2 side pockets that can hold full-size Nalgene bottles, and 2 additional pockets on the top of the backpack and on the side belts the Mystery Ranch Scree Pack is great at organizing your gear.
Do you hike in bear country?  I do, and was able to hook a can of bear spray through the chest straps on the pack and when doing more scrambling on rocky terrain I put the canister in the side pocket so it wouldn't bang around my chest.  One of the best things about the side pockets is how easy they are to get bottles in and out thanks to a flexible neoprene material.  There is nothing worse than trying to do some awkward yoga dance to get your water bottle out of a side pocket while wearing your pack.
Wildland firefighters choose these packs for a reason, they fit well, are incredibly durable and for the most part, are incredibly well thought out.  For just about, all your day hiking and traveling needs the Mystery Ranch Scree 32L Backpack ($189) will keep you happy and stoked on the trail.
The Mystery Ranch Scree 32l Backpack is available in 3 colors; Wood, Cargo and Black as shown above.
Related Articles: