The Omni Ultimate Power Bank from Omnicharge is a great power solution for camping adventures, road trips, and any other occasions where access to consistent power is limited. The power bank is portable and durable, and it sports a sleek and smart design. The Omni Ultimate is very versatile in its ability to charge different devices, and most importantly, it holds an incredible amount of charge for such a small unit. The Omni Ultimate contains USB, USB-C, and a wall outlet plug which gives it versatility in its ability to charge a wide-range of devices.
Charging Macbook Pro & Mobile Devices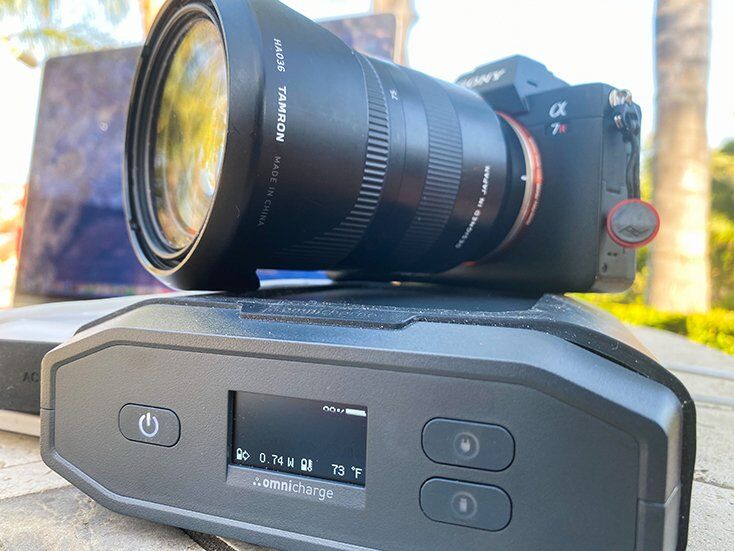 I used the Omni Ultimate on an 18 hour road trip and I loved having it with me. I was able to charge my laptop 15" Macbook Pro laptop, a sony camera battery, and my iphone, and just under 50% charge on the power bank still remained! Not only was it able to charge all of these devices, but it charged them surprisingly quickly. I am usually unimpressed with the speed of charge in other power banks I have used, but the Omni Ultimate offered fast charging.
Portable Devices
I didn't find that the Omni Ultimate was inconvenient or annoying to bring with me because it is so portable, and the rubber exterior made sure it wasn't sliding off the center console where it was placed. I have been keeping the Ultimate in my car recently with a few extra chords as a backup power source whenever an issue or an emergency may arise.
I wouldn't recommend bringing the Omni Ultimate on longer backpacking trips or long overnight hiking adventures because of its weight, but it's definitely still possible if you're willing to carry an extra three pounds. This power bank is best suited for car camping because of this.
Overall Impression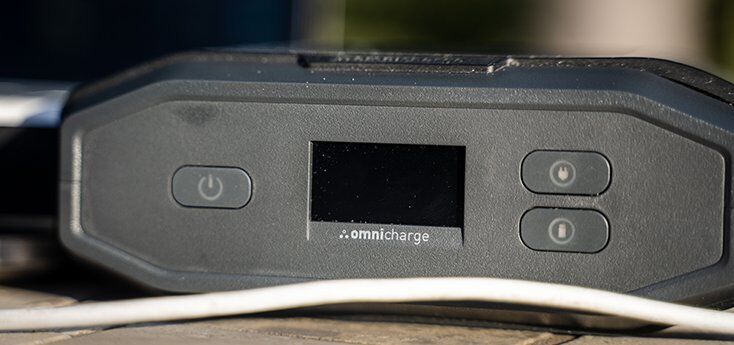 I can imagine myself using this thing a ton in the future when I need reliable power in the backcountry. I am an avid outdoor adventure photographer, and I spend much of my summers camping and driving around the mountains looking for subjects to photograph. Having a power bank like this one offers a safety net to ensure my batteries are always charged, and that I never miss a shot.
The Omni Ultimate could get me through an entire multi-day photography/ camping trip, with the ability to recharge my camera batteries a couple of times, and the ability to recharge my macbook pro once to allow me to edit on the trip.
The Omni Ultimate ($399.99) charging device is perfect for outdoor photographers, camping enthusiasts, roadtrippers, travelers, and anyone who needs access to high-power, efficient portable charging on-the-go.
Related Articles: