Patagonia Blue oh how we love you. For real though not only does Patagonia make the best fitting, tailored cleanest athletic cuts in the outdoor industry, their color's over the last few years have been spot on. I get compliments daily while wearing the Patagonia Stormstride Jacket whether it's out backcountry skiing, riding lifts of just around town, the Men's Stromstride Jacket is the type of outerwear everyone secretly wishes they owned.
Fit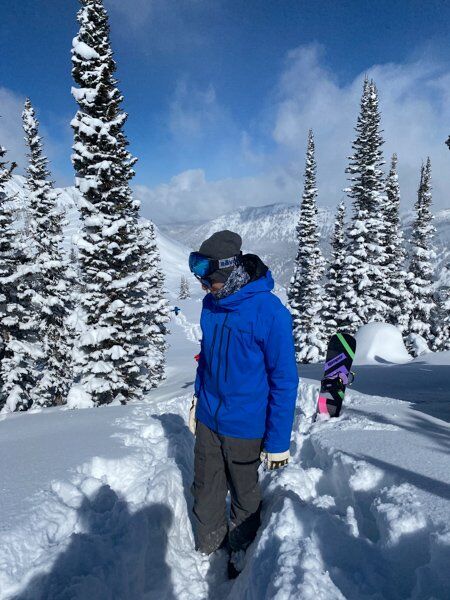 Patagonia's North American market fits and deigns are simply on point. I wear a Medium at 5'11 (always have) 150lb and Patagonia has never let me down. Other "Mediums" in the industry as of late are either too big or too small. The damn 3 bears thing, that makes sizing really tough to nail down, and this is what I do for a living.
So when Patagonia gear arrives I always riffle through the box first knowing my "go to" jacket for the season is included within. When the brand new Patagonia Stormstride Backcountry Ski Jacket was unpacked, I chuckled thinking Patagonia made a jackets specifically for my needs, my body style. Thanks guys.
The length of this jacket works, at first I thought it might be a little too short since it doesn't come with a built in powder skirt. But after wearing, riding, touring, bending and contorting I have yet to find an issue with the length. Plus with it seeming to be a little shorter the Patagonia Men's Stromstride Jacket looks incredibly clean for wearing around town, to the office and even though it's a slimmer fit you can easily fit a puffy jacket underneath for layering on cold mornings.
Who's the Jacket For?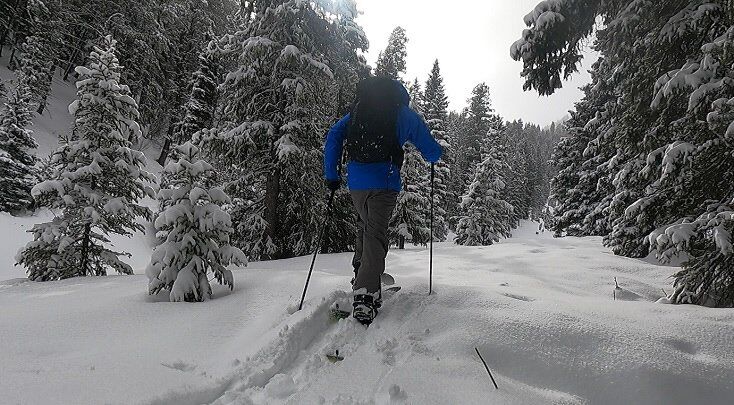 Splitboarders, ski tourers and cross country skiers or snowshoers are going to love this jacket and here's why: Patagonia managed to make a 3L shell incredibly stretchy. There's no crinkly GORE-TEX here to get in the way. Instead Patagonia uses Pertex and Patagonia's H2No waterproofing membrane.
The jacket feels more like a soft shell construction, light and stretchy which meant I preferred to use the Patagonia Stromstride Jacket when it was not a full on blizzard. For those long days in the mountains I opt for GORE-TEX knowing at some point my gear will get wet and soaked through. For the fast and light days the Stormstride Backcountry Jacket was a no brainer.
The Patagonia Stormstride Jacket works wonder for touring, especially if you run hot. Or it can also be used with layers at a resort with a nice puffy underneath.
For Touring if your skins pack down small and flat you can toss them inside the deep chest pocket, although I find they always end up in my backpack. Pro tip: If your skins are not sticking put them inside your jacket for the ride down.
Pertex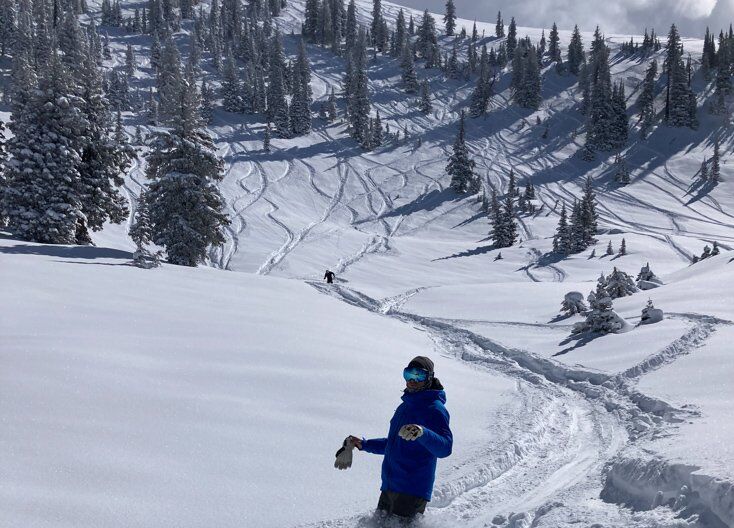 Pertex is maybe a word or technology you aren't familiar. Think of it this way, Pertex = comfort and durability while staying lightweight. Brands in the UK have been using it for years and now the North American market is figuring it out too. It allows materials to move more freely and rivals the benefits of GORE-TEX laminate with similar breathability and waterproofing ratings.
Helmet Compatible Hood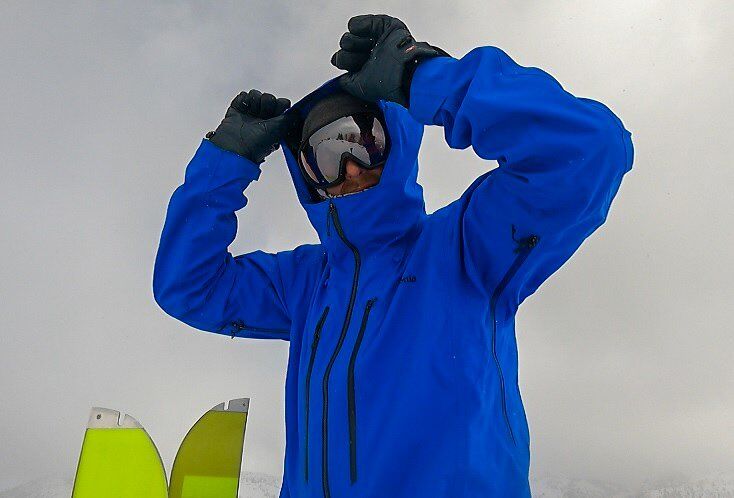 Like all Patagonia ski and snowboard jackets the Men's Stromstride has been built with an oversized hood that can easily go over your helmet. I tend to tour without a helmet on and just a baseball cap. So when the weather gets windy I can pull up the oversized hood and even when not wearing a helmet stay blocked from the wind and elements keeping my head warm and dry.
Overall Impression
I'm going snowboarding later today at our local ski resort. Guess which jacket I am going to wear? Well of course it's the Patagonia Men's Stromstride Jacket. Especially knowing well be going for some hikes with our snowboards from the top of the lift. From hiking, to biking, skiing, you most likely will be able to do all of your outdoor pursuits in the incredibly well built, well thought out Patagonia Stromstride Jacket ($499).
Related Articles: