Peak Design brings you a compact tripod of extraordinary quality and meticulous design.
Superior Build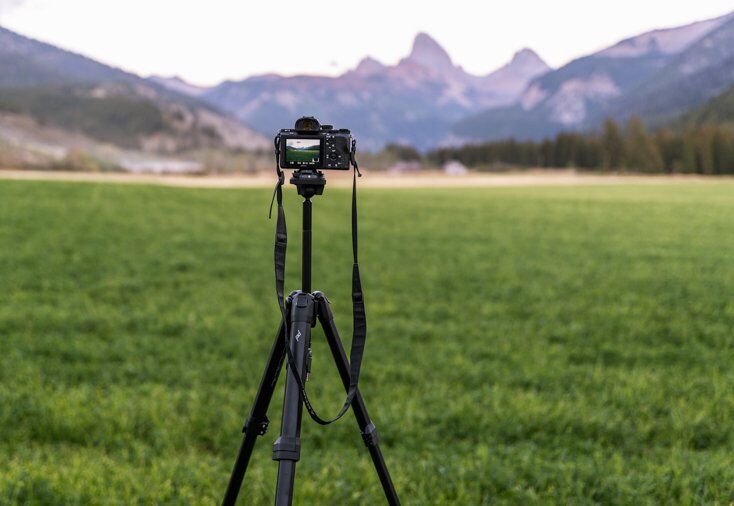 I began looking into the Peak Design Travel Tripod after using their Capture Clip with their low-profile mounting plate. My only hesitation was the price, but like most things in life, you get what you pay for. The first thing I noticed when I set up the Travel Tripod was the level of detail put into the design.
The Peak Designs Aluminum Travel Tripod looked like it could have been sculpted by Michelangelo. Each component fit together perfectly and moved effortlessly making for a wonderful first impression.
Size
At first glance I couldn't tell if this tripod was all that compact. I then did a side-by-side with my other tripod and was pleasantly surprised. The Peak Designs Travel Tripod was significantly smaller in diameter and length, without any protruding knobs or levers.
When fully setup, the Travel Tripod also offers an additional 6" of height, a wider base, and is noticeably sturdier. This makes it ideal for, you guessed it: travel.
Rotating Ball Head
It turns out eliminating the lever mechanism found on most tripods was a fabulous idea. The rotating ball head results in much faster camera adjustments with one rotating dial rather than two knobs and a bulky lever. The Peak Design Travel Tripod of course includes a level indicator and automatically stops rotating vertically at 90 degrees making portrait orientation a breeze.
iPhone Compatibility
The Peak Design Travel Tripod cleverly hid a phone mount in the load hook. Taking this thing out made me feel more like James Bond than a photographer. The clip easily fit on my phone and slid right into the mounting plate.
Low Profile Plate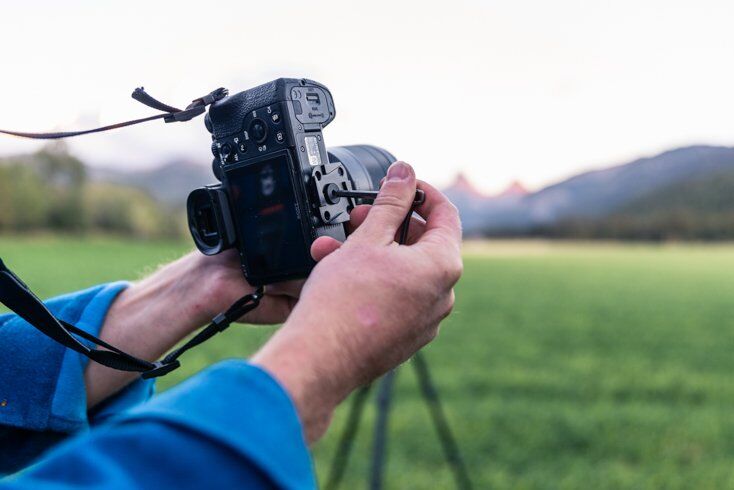 I first came across Peak Design when searching for a camera attachment for backpacking trips (Capture Clip). I immediately noticed the low-profile mounting plate (Peak Design Standard Plate) which also comes with the Travel Tripod. In addition to being smaller and sleeker than any mounting plate out there, it does one heck of a job. I was hard pressed to find a mount that could hold my full frame DSLR camera in place while shooting in portrait orientation. The Peak Design Standard Plate had absolutely no issues.
Other Thoughtful Features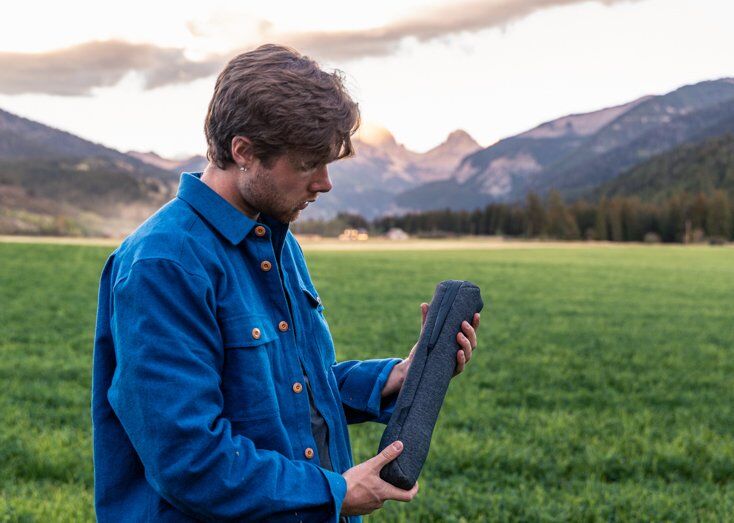 We all know what it's like to have to lay on the ground to get the shot. Thankfully the Travel Tripod has us covered. The load hook can detach, and the tripod legs can go ultra-wide to offer a secure, low to the ground mount. The load hook/ ball head combo can also be turned upside down for an inverted mount.
Overall Impression
The Travel Tripod is for anyone who wants a well-designed tripod that will go the distance. If you use a tripod every once in a blue moon, go ahead and spend $50 dollars on a traditional tripod, otherwise the Peak Design Travel Tripod ($379.95) is a no brainer. It's compact, well-built, and preforms better than any other tripod I've tried, regardless of size.
Because of the sturdy design and metal build, the Aluminum Travel Tripod is quite heavy. I would recommend the Carbon Fiber Travel Tripod ($649.95) for those of you who want a tripod while backpacking or going on lightweight adventures.
Related Articles: