If staying out of site from animals while getting in as close as humanly possible hunting big game is for you. Hunters in the know turn to Sitka Gear for one of the best chances for staying hidden while blending into your environment. I have been hunting early season in the Sitka Dew Point Jacket with the Optifade Subalpine and had great success thanks in part to the great camo pattern from GORE and Sitka.
About Sitka Gear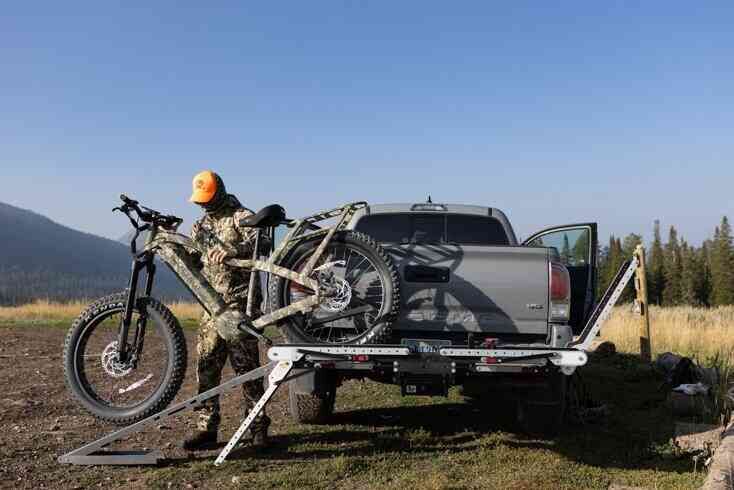 Almost 20 years ago the team that founded Sitka Gear found themselves cold and wet during a early morning September hunt. You know the sort of hunt where your not really ready for winter and then the nasty weather rolls in.
After much thinking the team figured out there must be a better way to make high performance fabrics that can do 3 things well, conceal you from animals views while helping to regulate temperature and staying dry when inclement weather rolls in. If you hunt deer and elk in the rocky mountains you're going to need and want the best outwear in the market, and that's where Sitka Gear comes in.
Sitka Hunting Jacket Sizing
I have found that Sitka Jackets run a bit small. At 5'11 155lbs. I wear a medium in snowboard jackets and just about any rain jacket or jacket for that matter. With Sitka, the Medium works but it's a bit short for my liking. I really need to be in a size Large, and remember this review next time I order gear to review as I will opt for size large in the future.
I tend to layer up when hunting, maybe you do too? If so you might want to opt for a size up than you would normally wear if buying a Sitka Gear Hunting Jacket. I find the little bit of extra length is nice when laying down and resting, or sitting and glassing. If the jackets too short and there's any sort of gap between jacket and pants it will be noticeable quickly.
GORE-TEX 3-Layer
Sitka teamed up with GORE-TEX for waterproofing the Dew Point Jacket making it a 3L piece that can withstand the nastiest of storms. If you spend time outdoors your most likely familiar with the GORE-TEX membrane. What's nice about this particular GORE-TEX Jacket from Sitka is it doesn't make much noise.
Sometimes GORE-TEX can be crinkly feeling and sounding which would easily spook deer or elk. Instead this soft to the hand and quite the ear material easily slides on and off.
One thing some people not be familiar with is GORE-TEX's background in hunting.
GORE-TEX Hunting Patterns
The Sitka Optifade Subalpine camo pattern I used for the Dew Point Jacket was actually developed by GORE. They set out to make a pattern that would blend you into the terrain by making it harder for deer and elk to spot you.
Early season when the leaves are starting to change, this is honestly the perfect colorway for hunting. Atleast it is in the Tetons where I hunt with Aspen leaves changing and colors that really blend in with this jacket and the matching Dew Point Pants.
If you notice the Mystery Ranch Backpack I'm using it also has the same GORE Optifade Subalpine camo pattern.
I truly believe this camo is one of the things that allowing me to get in really close to animals.
Additional Features
If you need to dump heat while wearing the Sitka Gear Dew Point Jacket it has pit zips on each side. And for anyone wearing a binocular harness or backpack waist straps, Sitka designed the Dew Point Jacket so that you can actually access your pockets without having to dump all your gear.
Overall Impression
If you don't own any Sitka Gear, I bet your hunting partners do. Truly, the Sitka Dew Point Jacket ($349.99) is a game changer when it comes to hunting. You have the ability to stay warm and dry, dump heat if needed and more importantly with the GORE Optifade Subalpine patterns your wearing it almost feels like cheating as you can really get close to animals.
This stuff is so good it should be illegal, all kidding aside if you want to bag that buck or bull this year or even just fill your freezer with cow meat. Turn to Sitka Gear, they know hunting and know what hunters need and want while hunting for big game.
Related Articles: