We all need good goggles. All claim to be excellent. Many are trash. Various types of lens attachments, some great, some umm…less great. Various lens treatments, a plethora of straps, and a huge selection of frame shapes. The Smith 4D MAG Goggles seem to fit the "excellent" category in all of those areas.
Smith ChromaPop Lenses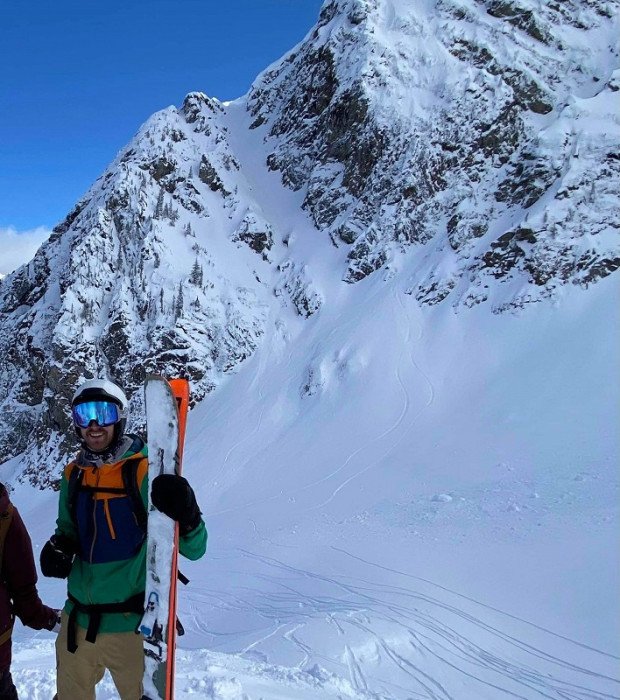 First up, the lens. The Smith ChromaPop lens technology filters certain colours of light to give you a crisper, clearer view through the lens, providing better definition and clarity. The ChromaPop makes everything "POP". It seems to work quite well, really excelling on those days where it's super sunny in some spots and really shadowy in others. The goggles come with two lenses, both spherical, one for sunny days and a flat light lens. The main selling point on these lenses is the attachment system. They're magnetic, and they lock. To switch your lens all you do is flip a little plastic lever on each side and the lens comes off. To install the new lens you just put it kinda near the front of the frame, the magnets pull it into place and then you close the plastic levers. Other goggle manufacturers have done the magnet lens thing without the lock, and when you crash hard and blow your lens out… you're happy to have the lock.
An interesting feature is the curved lens bottom, providing you with a wider vertical view, great for seeing where you're going while riding, or actually being able to see your feet while bootpacking so you don't trip and stumble your way up the lemming line. The antifog is excellent, as Smith is known for. I had no fogging issues even on high humidity, hard breathing and sweaty kinds of days. Durability wise, I tried to avoid finding out too violently, as seeing how much damage a pair of goggles will take when you scorpion on to your face seems like a little too much commitment. Fortunately for this review and unfortunately for my face, I managed to, not once, but twice, eat s#%t right on to my eyeball region. The result was one very tiny almost unnoticeable little scuff on the edge of the lens, and nothing else. Safe to say these goggles have decent durability.
Smith 4d Mag Frames
The frames are stated as being a medium fit and are quite pliable meaning they fit my wide fat face with no issues and were very comfortable. These frames would fit a fairly wide range of face sizes quite easily. They have great ventilation as is apparent by the lack of fogging up. As far as the frame shape is concerned, I don't have a Smith helmet, but I have several other types which I tested with the goggles to see how much of a gorbie gap I would have. Some are a little more of a snug fit than others, but even the worst helmet had minimal gap. Smith is known for having their helmets and goggles integrate nearly seamlessly, so if no gap is really important to you, check out a Smith helmet. The strap is…a strap. It's adjustable and has the grippy stuff to stop it sliding around on your brain bucket.
Overall Impression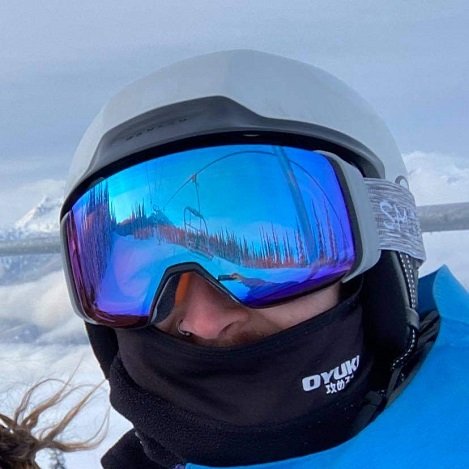 Overall there's really nothing bad I can say about these goggles. The magnetic attachment system is really slick, while still being solid and robust enough that I wasn't concerned about losing my lens while tomahawking. The added range of view in conjunction with the ChromaPop technology makes for super clear vision with great peripherals. The frame is comfy, no fog issues. Financially they Smith 4D Mag Goggles are little bit of an investment ($300.00), but the durability is great so you won't be replacing the goggles or the lenses very often. Excellent goggles, and they look rad.
Related Articles: