The Spark R&D Surge Pro is big mountain splitboard binding designed for powerful riders looking to shave some weight in their touring setup.
Spark R&D Surge Pro Stiffness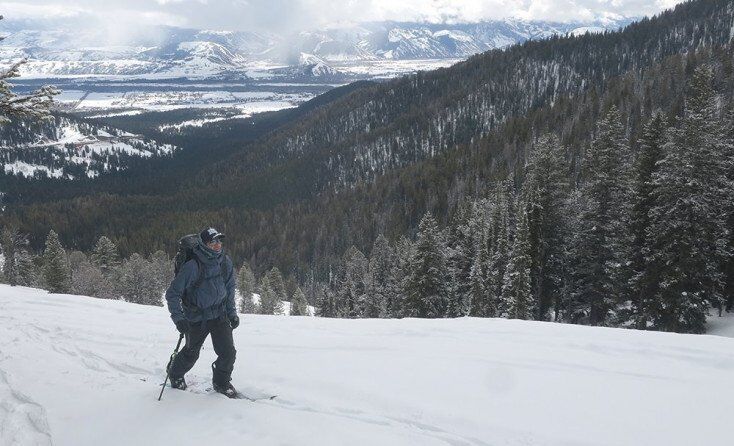 The Spark R&D Surge Pro Bindings are stiffer than Spark's Surge Bindings thanks to a carbon-reinforced highback. With the ability to go from -13 degrees in tour mode to 22 degrees while riding these bindings were clearly built and designed by splitboarders.
The Rip 'N' Flip highbacks allow for super long stride lengths, which for someone like myself with long legs really makes a difference. With -13 degrees of freedom, you can really extend the stride length, maximizing the energy used with each step. Its sort of like when you find that sweet spot hiking, or riding your bike. Best of all you don't even have to extend all the way back to -13 degrees, but it's there when you need it.
Keeping with the weight-saving theme, the Spark R&D Surge Pro Bindings use fancy shiny aluminum hardware (it stands out, especially if you like bling) that's 65% lighter than the standard screws they use in their regular bindings
If your the sort of rider that notices the difference in the weight of your screws, kudos. However, I was unable to notice a difference aside from the fact these screws now use Hex drives vs the Philips ones you're most likely accustomed to.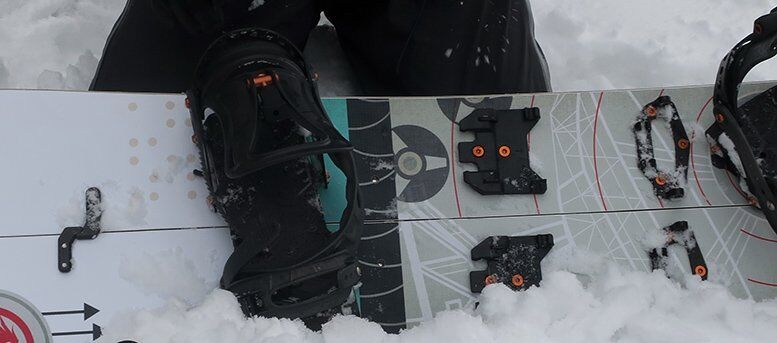 Spark says the Hex screws are less likely to strip, what I noticed though is they seemed harder to get tight. Maybe it's just 20+ years of using Philips heads in my hands, however, I did notice it was a bit harder to really lock the new screws down into place.
The T1 System that Spark R&D uses is the most tried and true splitboard interface out there. It's easy to mount, works in just about every single condition imaginable and can take a beating. Most people like to use the pinless T1 Bindings with Spark's canted pucks, however, I enjoy the feel of the old Voile plastic pucks, especially underfoot in much stiffer binding like the Surge Pro's.
Spark Baseplate Padding
Spark also makes a Baseplate Padding Kit that I feel are a MUST have with any Spark Bindings. That is if you enjoy happy feet at the end of the day, although this will add a little weight back into the binding, albeit minimal.
These days Spark has a ton of accessories you can add to these bindings and others in their line. The Spark R&D Surge Pro Bindings are compatible with the lightweight Ibex Pro Crampons 4.59 oz (130g) per binding and even the Ibex Crampons if you're looking to save a few bucks.
Having never used Spark's Crampons I can't speak to how they operate. For my style of riding however if I need crampons, I'm most likely not going to enjoy the down. Your needs may vary.
We have talked Pillow Line Straps before in past Spark reviews, now the Surge Pro Bindings are even lighter and better to operate in colder temps. The new straps are made in the USA, are 20% lighter than the regular Pillow Line Straps, which also kickass. The straps are great at holding your feet in place on the way up while going downhill and there are even fun to ski in.
Last but not least is the built-in Whammy Bar. The Whammy Bar makes touring less awkward allowing you to easily move the bindings into a higher climbing ladder. There are 2 different heights, the highest being 18 degrees while the lower one is at 12 degrees. One thing I would encourage everyone reading this review to try is to go splitboard touring WITHOUT using your climbing wires. Read that last sentence again, please.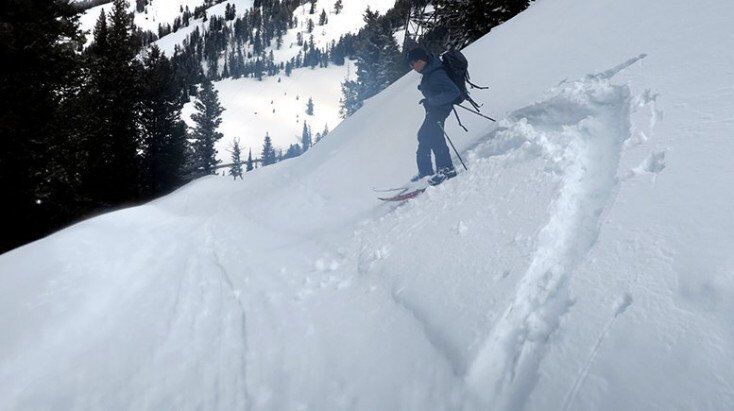 Why? Well, you can check out our splitboard skin roundup later this year for more info. Basically I feel when using the climbing wire you start to put uneven pressure across the base of your board. This allows for a fail point in the climbing skin. Plus if you tour without your wires you will become stronger. Again think of mountain biking, do you stay in the granny gear all day long? Is that the most efficient way to climb on a bike? Or does it just seem easier?
>> And Spark R&D wins the award for Best Big Mountain Splitboard Binding.
Overall Impression
Larger dudes are going to like this binding, especially anyone over say 165 lb. The Spark R&D Surge Pro Splitboard Binding ($575) is a nice addition to the Spark R&D line. Just because you want stiff powerful bindings doesn't mean they have to be heavy bindings. Kudos to Spark for figuring this out. The Spark R&D Surge Pro Bindings weigh 1.33 lb (603g) per binding for a set of mediums vs the Spark R&D Surge Bindings which weigh 1.50lbs (680g). per binding for a medium.
At $575.00, Sparks Surge Pro Bindings are not the cheapest on the market, but you get what you pay for here. A reliable binding, built and designed by splitboarders like you and me.
Related Articles: