These are the best splitboard poles we tested over the winter.  Most of these splitbpoard poles are small enough to toss inside your backback.  Some are made with carbon, some use aluminum and with both the weight has come down considerably. Keep in mind if you shed too much weight with your backcountry gear durability issues can come up from time to time.
Here's our picks for best splitboard poles, Editor's Choice Award Winners  for 2021:
Best Splitboard Poles 2021
Komperdell Carbon Expedition Vario Compact
My favorite splitboard poles of the past year are the Carbon Expedition Vario Compact from a brand you're most likely not familiar with, but should be. The Komperdell poles have some serious tech going including rotating baskets, a magnetic style locking system that essentially snaps the poles into place to extended. To close them up a push button system brings everything back into place, small enough to fit inside your pack.
The only downside to these poles is the carbon isn't the strongest if you plan on breaking tree branches on the way uphill look for a stronger pole.  For everything else the Komperdell Carbon Expedition Vario Compact Poles are a solid buy.
Weight: 8.4 oz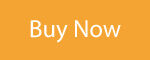 For the second year in a row comes a great set of touring poles from MSR.  The MSR DynaLock Explore Poles and Ascent Poles listed below are designed for heavy use in the backcountry.  With a tool free adjustment, you can easily adjust the height of these poles on the fly via a flick dial. Turn the dial system the poles easy to use, quick and reliable.
MSR Expedition Poles work great attached to the outside of your pack for the ride downhill. And can fit inside some larger capacity backpacks. The MSR Explore Poles are a 3 piece aluminum pole which makes them more durable than the other poles on this list.
Weight: 1 lbs 4 oz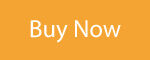 Similar to the Explore Poles the MSR Dynalock Ascent Carbon Backcountry Poles are great splitboarding poles, and incredibly lightweight. Extended grips down the pole allow for a ton of options for placing your hands depending on the terrain or side-hiling you might be doing,
This is also another carbon pole, so be careful if you're smashing it against trees on the way up.  For the down these poles pack small and can also be tossed inside your backpack.
Weight: 1 lbs 2 oz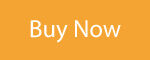 G3's Pivot Trek Poles are rad for splitboarding, they have a clean simple design are durable and pack down super small. Basically everything you need in a set of splitboard poles. The grips are on these poles is incredibly comfortable, think wetsuit material foam.
These poles can easily be tossed inside your backpack taking up very little space.
Weight: 10.8 oz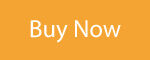 The BCA Scepter 4S Poles are very similar in design to the G3 Pivot's shown above.  The Scepter was built for 4 season use.  A nice strong reliable pole without much fuss.  These poles come with summer and winter baskets and really work well in any mountain environment.
What's nice about these poles is lack of a metal button to realease which has a tendency to freeze up like some of the other splitboarding poles on the market.
Weight: 12 oz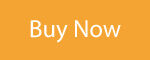 European style foldable splitboard poles.  The Rossignol Touring Pro Foldable XV Poles are the most unique looking poles on this list.  Some of you will love the lack of handle while others will think this is nuts.  I am a huge fan.  Basically this style of splitboard poles is meant to be used by gripping down on the pole vs using a handle at the top of the pole.
The only downside to this aluminum pole comes in it's fixed length sizes ( 115, 125, 135 ) which may or not be the right splitboard pole sizing for your needs.  I opted for the 125 version of the Men's Freeride Poles which was about the right size in most conditions.  However, there is no way to adjust the height of this pole when the snow gets deep or terrain changes underfoot hiking or splitboarding.
Price: $125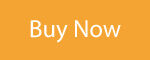 The Black Diamond Carbon Compactor Poles plays off the success of the Z-pole compactibility, Black Diamond brings you the sleek and lightweight Black Diamond Carbon Compactor Poles. Utilizing a tension-lock system, the assembly is completed in mere seconds helping to speed up your transitions.
The weight and speed of transition make these poles ideal companions for any days splitboarding, though they are likely not best for the demands of a day skiing. While these poles feel very solid even on the most demanding of slippery ascents, a potential weak point is the top of the shaft where the metal pin holding the pole's tension rests on the pole handle.
Price: $169.95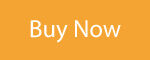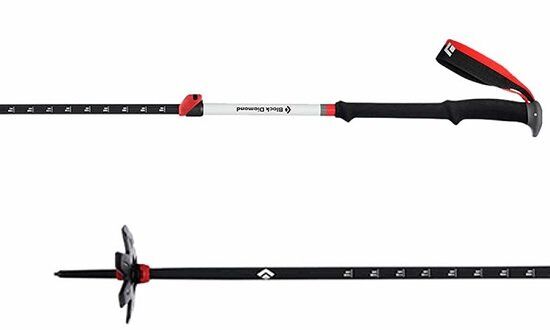 Your skier friends may try and steal these poles from you as they are actually designed for skiing but again work amazing for a day of splitboarding.  The Black Diamond Expedition 3 Ski Poles are simple in design with very few moving pieces.  This is a pole you can trust in the backcountry thanks to Black Diamond's tried and true Flicklocks.
The Black Diamond Expedition 3 as the name implies is a 3 piece pole made of 100% Aluminum that comes in 2 sizes, 125cm and 140cm. Black Diamond uses rubber grips that extended about a foot down the pole for more contact points. This is one of the most popular foldable ski poles on the market.
Price: $109.95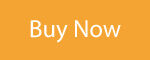 Compare Prices:
Splitboard Poles