Is the Union Charger the best splitboard binding on the market? In my opinion the answer is yes. If your the sort of snowboarder that rides light and surfy and is known for throwing some freestyle moves in the backcountry, these Union splitboard bindings are hard to beat.
About Union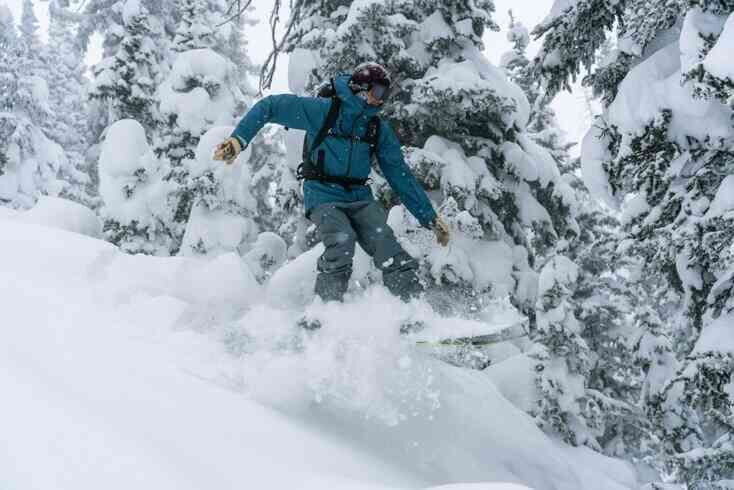 The Union Binding Company is no stranger to building some of the best performing snowboard bindings in the market. Founded way back in 2005, Union brings decades worth of R&D to the snowboard market and for the last 5 years has started to take make waves in the splitboard bindings market and for good reasons.
Union Splitboard Bindings ride like traditional snowboard bindings without sacrificing any performance on the way downhill, enough said?
Touring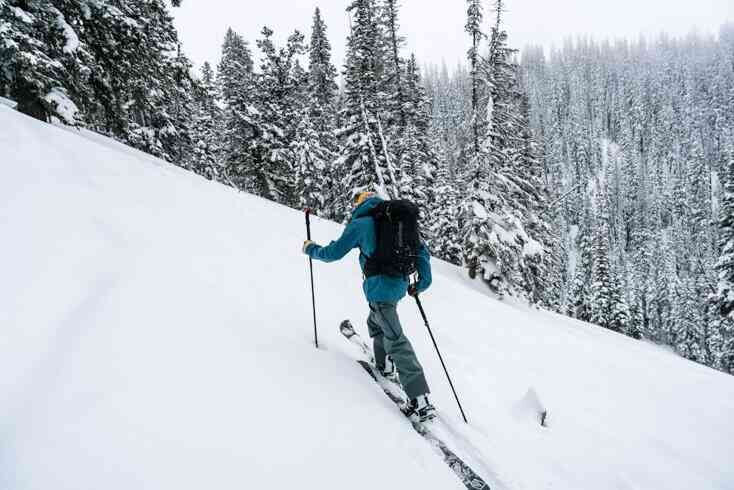 The Union Charger Splitboard Bindings work great for going uphill and some how manage to do so with only 1 heel riser height setting vs some of the other splitboard brands that offer 2 heights. The single height riser works when in a pinch, however pro tip: try putting in skin tracks that don't require the use of climbing ladders.
Think slow and steady vs aggressive steep sidehills and you may find your able to tour way longer thanks to less fatigue. Splitboarding is a good workout, don't let anyone fool you thinking it's not.
The highback adjustment is super fast and can be done on the fly without any tools. However I tend to set it and forget it with my splitboard gear, less is more sometimes in the backcountry.
Pinless Dual Lock System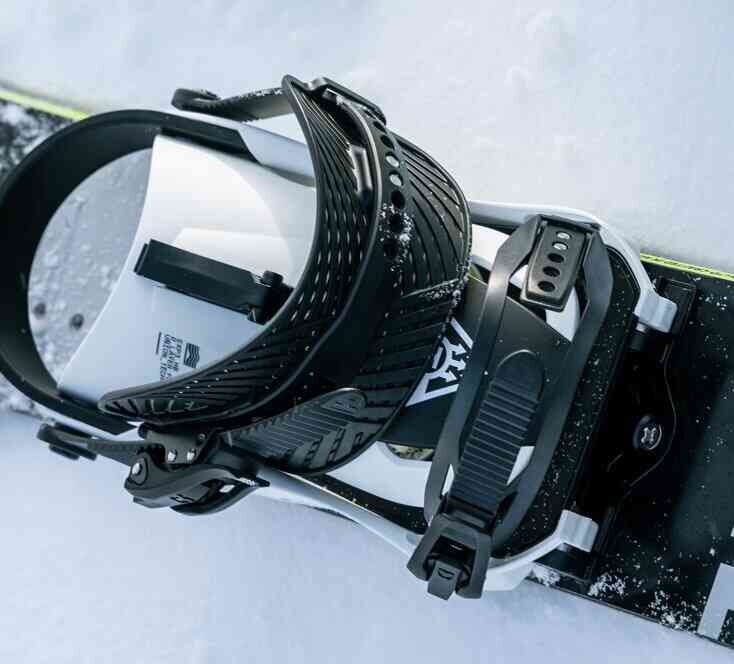 The peanut gallery splitboard fan boys and folks at Spark R&D loved to hate on Union for using a pin system in the past. The irony is my first decade of splitboarding was on Sparks, with a pin binding securing everything in place, and guess what? They worked just fine. As did the Unions.
Now Union has a new pinless system that is very user friendly and easy to use in the mountains when transitioning from ride mode to tour mode and back and forth. And best of all this helps at cutting down time in transitions with is especially nice if you tour with skiers who are for the most part always faster switching over.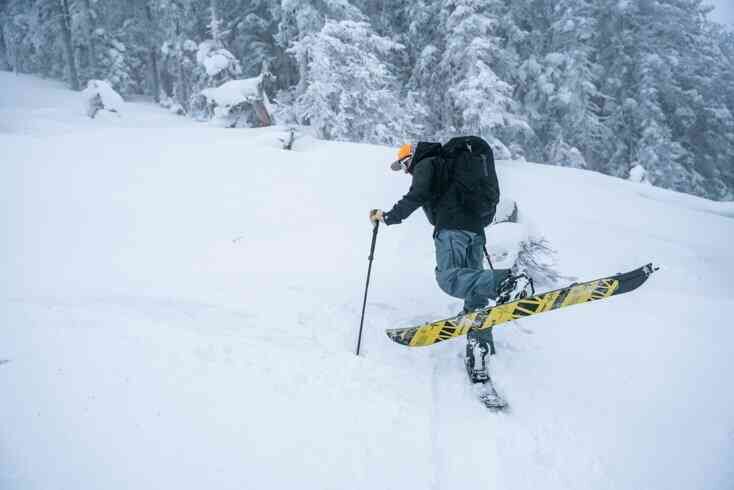 With the board half apart and bindings off, you simply line up the Union Charger Splitboard Bindings vertically to the touring bracket. Slide the binding over a few inches, press down and boom the system is locked into place. No more pin to fuss with, instead now you get an easy, quick and secure way to lock into tour mode.
Toss your skins on, climb to the top and then the real fun begins.
How Do The Union Chargers Ride?
Look at the most progressive freestyle snowboarders in the industry and what do they all have in common. Well a majority of them rock Union Bindings both solid and splitboarding including; Rice, Guch, Longo, Rüf basically all the heavy hitters you enjoy watching parts from.
Union designed a splitboard binding first and foremost for riding downhill. Which in theory is counter intuitive to splitboarding as we spend the majority of our time going up hill. I tend to knock board manufactures that design ripping boards on the descent but are painful to tour on.
Luckily the industry listens and the days of whack splitboard profiles are fading quickly.
So when Union and some of their more famous team riders started claiming these were splitboard bindings for snowboarders first and foremost, built for splitboarders that didn't want to ride a mountaineering binding I took note. However at the time I was still a Spark R&D fanboy and had used their gear for a decade plus before switching over to Unions. Spark was basically the only company in the game at that time unless you wanted an even more techy binding like the Karakorams.
For my style of riding, slashing lots of powder turns, popping off every feature I can find and doing my best Craig Kelly method impressions I found the Union Bindings performed closer to that of a traditional snowboard binding, if not the same. If your wondering about Union vs Spark think of this way. You could easily ride the Union Charger Bindings inbounds at a ski resort all day long and not notice any performance difference mainly thanks in part to the use of their standard SP3 Duraflex CB baseplate.
If you do the same with Spark's at some point during the day the vibrations from a mountaineering binding will get old, you won't have the performance or technology that comes from a company that's made millions of bindings they way Union has. Heck these bindings have built in dampening pads on all 4 corners, this really helps for a smooth less chatery ride.
Switching to Ride Mode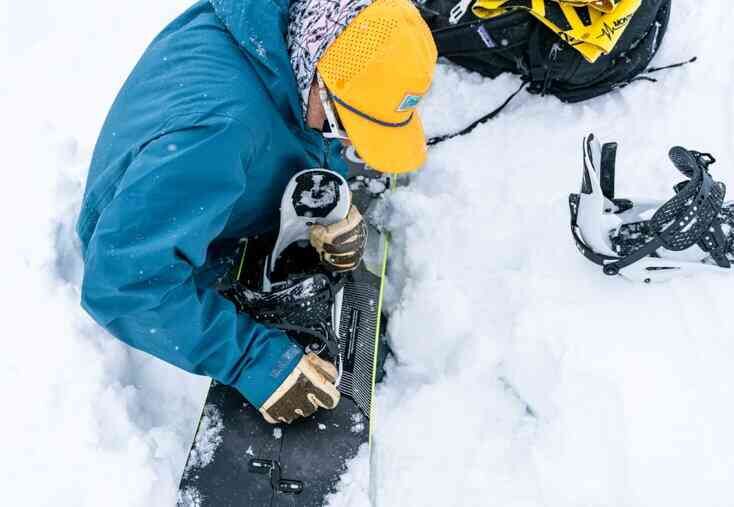 Once atop the mountain and you have the board put together the bindings are placed over the Charger Split Disk in the center of the board and then turned into place.
Now that the pins are gone, you push down on the tab in the baseplate of the binding and the system is locked into place and the board is ready to ride.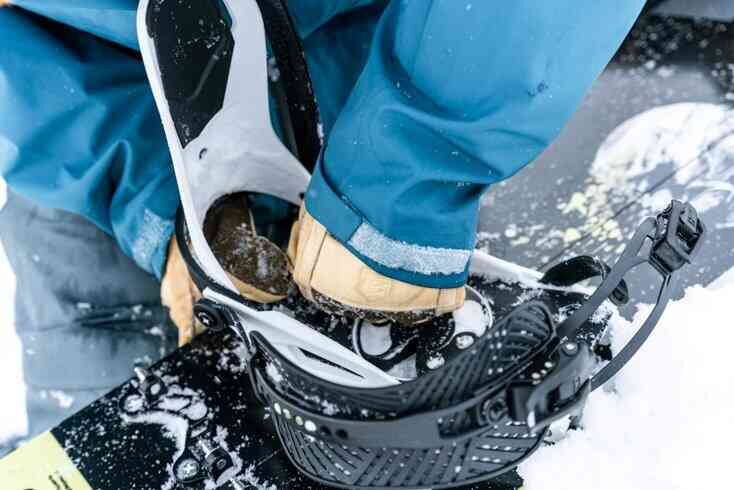 Then you get to slide your boots into these cozy bindings for the ride down. One of the things that makes Union Bindings and Union Splitboard Bindings so darn comfortable is their Exoframe 5.0 heel straps combined with the TS 4.0+ toe straps that help to cut down on any pressure.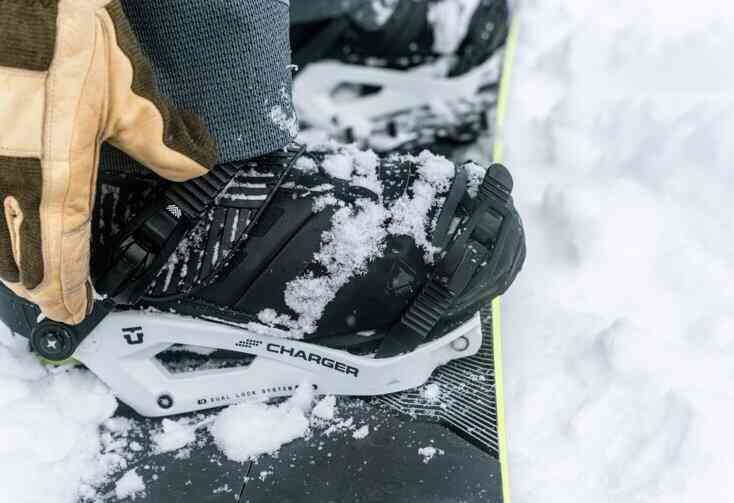 These straps securely warp around your boots and are even able to be adjusted without a tool or having to pop the straps off the binding.
To get back into tour mode is even quicker, you simply lift the tab on the baseplate and spin the binding off in the opposite direction.
Overall Impression
Most everyone will love the Union Charger Splitboard Binding ($499.95) if you're willing to give it a chance, and some time spent riding in them. For big mountain mountaineers with ice axes and 6+ hour tours there are other bindings on the market that would be a better fit. But for everyone else, think you and I these Union Splitboard Bindings are a game changer and will soon takeover the market share of the majority of splitboard bindings, they are truly that good and have decades of experience to back up their technology.
I'm really excited to see whats next from both Union and CAPiTA in the splitboard world to come.
Oh I forgot to mention Union has a nifty crampon attachment that works with this binding, however if I need crampons to ride. I'm typically in the wrong terrain so it's not something I'm comfortable actually reviewing on here. For the crampon crowd, honestly look at Spark's instead.
Related Articles: