The best splitboard bindings on the market are the Union's. Yes I just said that and stand behind it. Why you ask? The Union Expedition is a Splitboard Binding that looks and rides like a real snowboard binding. I love my Spark's and they have been the go-to in the industry for years but with Union and now Spark and Nitro making a binding that looks more like a snowboard binding the future is here, regardless of the pin.
Union Expedition 2.0 Upgrades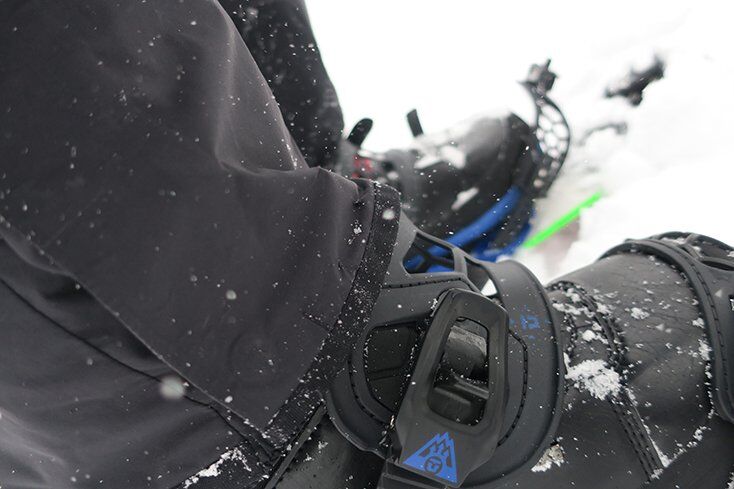 My original Union Expedition Review can be found on page 2 of this article. For the Expeditions 2.0 Splitboard Bindings Union did some small upgrades including updated straps, a new pin, a locker for the pin, NEW TOURING BRACKET, and new high back adjustment. The rest of the binding remained pretty similar to the original version.
Union Expeditions vs Sparks R&D Bindings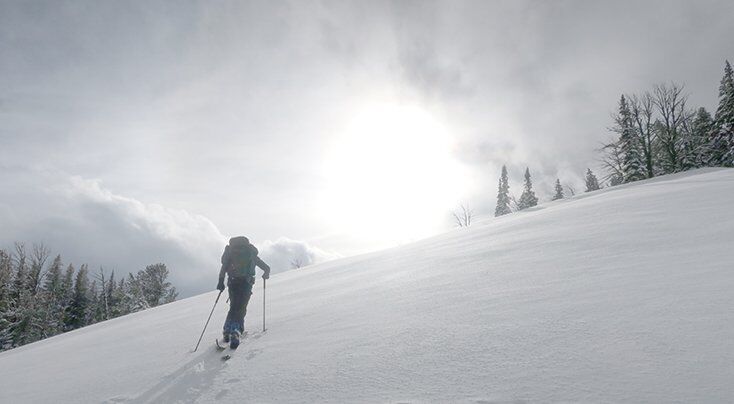 One of the main differences between Spark and Union bindings are the climbing wires or risers that are used for touring on steeper terrain. Union built their climbing ladder directly into the base of the binding which has 1 height to rise to. The climbing wire is made of thick plastic and is easy to get up and down on the fly.
Spark R&D uses a Whammy Bar climbing wire that has 2 heights available to rise to. For the most part I have found that 1 height is enough which makes the Union's work fine on the up. For someone touring longer days say 6 hours in. The Unions will feel a bit heavier than the Spark's especially the Pro line they offer.
I don't like to really fiddle with my setup on the way up and if I can manage it with a legit skin track that's not too steep I prefer to stand on my toes on the up instead of using climbing wires until absolutely necessary. Try it some time, just make sure you're boots have a stiff toe. Think the Nitro TLT's or Vans Infuse Boots.
Union Pin and Play
Oh the peanut gallery or arm chair quarterbacks sure love to hate on the Unions. Sadly even my friends at Spark won't try these? It's a good binding, and once you run the Union's after riding the Spark's you will notice a difference in the way you ride, in the way you control your board and so on. This is a snowboard binding vs a big mountain binding.
Do the bindings spin while going down hill? NO. Do they spin a little when mounting them yes. These bindings take a little more time to setup as you have the ability to really cut down on any play in the binding if you use Union's mounting templet (little piece of plastic) I would say leave an hour to get them dialed.
Talking shit on these bindings reminds me of when I proudly wore a t-shirt that said the band "Phish Sucked" I was a punk rocker and hated on hippies. Then I went to a show… Threw the shirt away and have seen over 30 Phish Shows. To knock something without trying it is silly at best. We are snowboarders after all so maybe the ego is getting in the way. Or the bro-brah love for Spark.
I love Spark, I ride their bindings a few days a week when testing other boards and bindings. The funny part of all this is the new Nitro Splitboard Binding essentially feels and looks like Union and Spark had a baby. Wham, now a splitboard binding that's more so like a snowboard binding in look, feel and performance.
Union Comfort
I ride light on my feet, I way about 155lb. Union makes the ride feel soft and gives that nice bit of shock absorber feeling with the bushing under foot in each corner of the binding. Along with a padded base plate. How and why the splitboard binding companies in the past got away with metal base plates is sort of shocking to me. Especially since Spark makes a 3M Pad that can be added to their bindings. Think about how your board will vibrate up through a pair of metal bindings directly to your feet. Vs the vibration via bushings, plastic baseplate / bindings and a padded foot bed? Come on folks… You paying attention here?
If you're looking to adjust the straps on your Union's it can be done without a tool. Vs the Spark's that require a Philips head to increase or decrease the length of the straps.
Burton Compatibility
Please note: Union Splitboard Bindings are not currently compatible with the Burton Splitboard Channel Hardware.
Overall Impression
If you can find a pair buy em, even if it's the old versions. One thing I do always recommend with the Union Expedition Splitboard Bindings and is a must have in your repair kit, is an extra pin. If you loose your pin, your SOL.
If you're more focused on the ride downhill, want to smash powder, pillows and cliffs or even kickers, you will be stoked on the Unions. I know I am.