Looking for a pair of glasses that can hold their own on daily adventures without compromising on style? The adidas SP0060 Sport Sunglasses tick all the boxes when it comes to function and fashion. Our group tested this model on a ski-tour in the coastal mountains of British Columbia. We were met with partly sunny skies that transitioned to mostly overcast as the day progressed.
Lauren wore the glasses during the tour and reported on her experience afterwards. Here are our takeaways:
Fit and Feel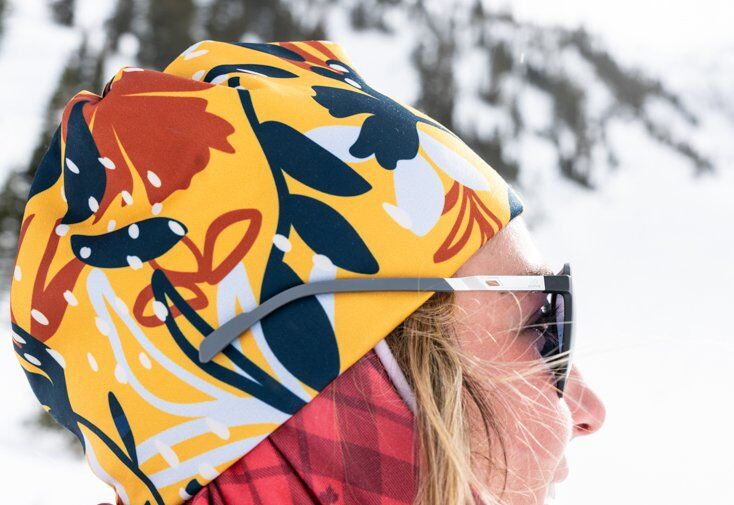 The adidas SP0060 Sport Sunglasses offers users a classic look. Aviator frames and polarized lenses offer these glasses both a classy and sporty look. Lauren mentioned there were no occurrences of slipping or bouncing on the uphill or downhill; the secure fit and adjustable nose pads allowed for a hassle free user experience. For reference she wore them down a crusty chute and the glasses did not move an inch.
The glasses are unisex, and Lauren is a petite woman; the lenses measure in at 58 mm across with a bridge size of 13 mm. Appearance wise, I'd say she wore them well. Anyone with a smaller face might find these glasses a touch bulky.
These glasses weigh in at 23 grams – perfect for endurance activities. Lauren wore them all day with no complaints of headaches or hot spots.
Features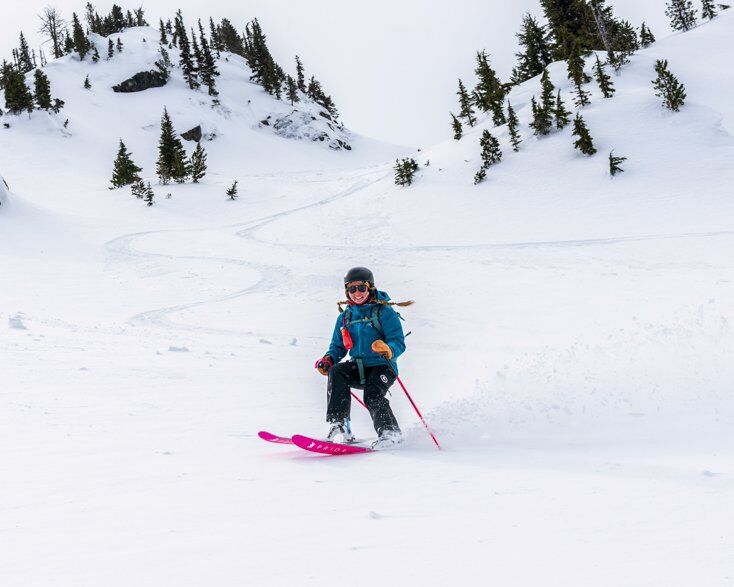 The adidas SP0060 Sport Sunglasses are functionable due to the obvious care that was put into the design phase of this model. Adjustable nose pads allow for users to secure the glasses to their unique face shape, and the temple tips prevent the glasses from sliding down during activity.
The aerodynamic holes and minimal design offer a breathability component to these glasses. Spring touring is often a steamy endeavor and finding a pair of glasses that will allow for the face to receive airflow can make for a significantly more comfortable experience.
The last design feature that stood out to our group were the security hinges built into the eyewear thatprotect the lenses when folded up. Personally I have damaged sunglasses when placing them in a pack, and this extra feature adds to their durability.
Overview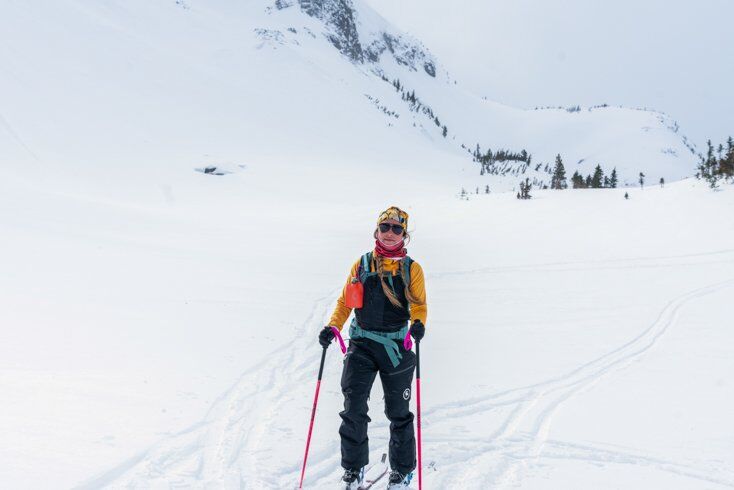 The adidas SP0060 Sport Sunglasses ($156.00) are a worthwhile purchase considering the versatile and durable design.
The adidas SP0060 are suitable for both genders and are an all around excellent eyewear option for a variety of occasions. These glasses offer a hassle-free experience and their classy design allow for seamless transitions between activities outdoors and in town.
Related Articles: