Arbor's A-Frame is like a great powerful sword to slice and dice everything in your path. With that Arbor fierceness and its dedication to craftsmanship, the A-Frame is a directional superplank that'll take you where you need to go, from pow to ice to everything in between, in and out of bounds.
Arbor A-Frame Wooden Core
Arbor has been the kings of good wood since forever. Poplar and Paulownia stringing down the core for unmatched stiff power. The Arbor A-Frame features a triax biax combo that ensures it can land those sloppy off-angle pops on the hardpack but still dig into the windboard and of course, lay through the pow.
But the real power driver that locks in the stiffness is the Carbon A-Frame Board Reinforcement. The system camber design with its knucklehead shape and tapered tail gives you a directional vehicle that can lay in a turn with the quickness in any conditions, and maxes out your board control, even at top speed in messed up sastrugi or variable wind f$#*. Basically, Arbor took everything they know to make the most high-performance vehicle in all conditions. With that sick au-natural wood and aloha rainbow spirit Arbor has basically trademarked. But how did it do in this crazy Teton winter?
On Snow Test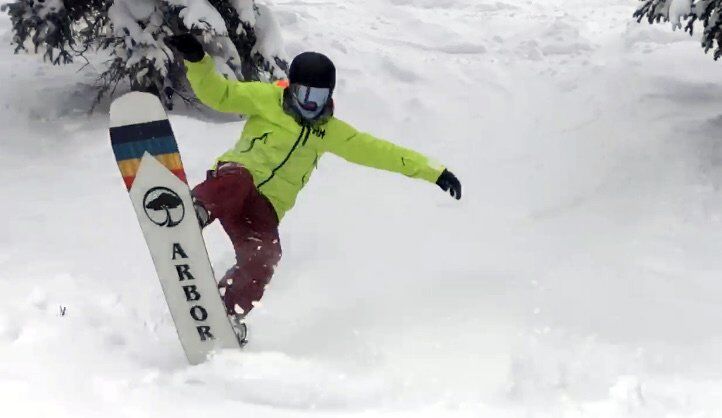 The first day I took the Arbor A-Frame out was a hero snow pow day on Teton Pass. It's a bit smaller than the boards I usually like to ride on a pow day but the stiffness of the board and the strength of the tail made it float, pop and shoot out crazy waves when I arched in a big turn. Then it got plenty of resort days, going from groomer to big fluffy white, gouges into high-speed straightlines over the pop and slough decorating Targhee. Also those chutes there, often chophopping small rocky sections in steep icey corridors. It definitely can absord a shock to the tail.
Really, though, the only issue I could find was in the resorts. A twintip makes a great resort board because even an old guy can have fun spinning a backside 180 or blasting down a groomer switch, or going back and forth fast through the trees. The Arbor A-Frame not only has the bolts placed so far back it'd be tough to mount bindings properly in the middle tip to tail, the tail itself makes riding switch a little tough.
Though when riding forward — it's seriously unbeaten. Even in a March feeling like April, coming down a sluch to frozen rut Teton Pass, it could find an edge in everything and flow seamlessly from one condition to the next. And then there was the time I rode off my roof into a big snowpile a few times, and as the landing got packed deeper and harder, the board held on, even after my knees didn't.
Overall Impression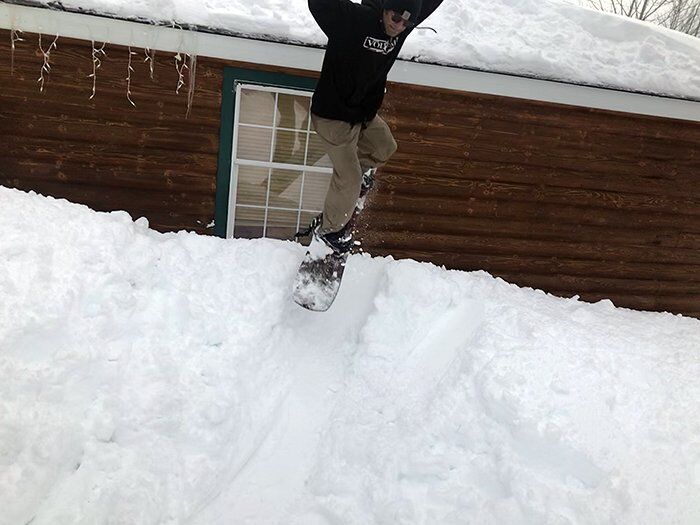 The Arbor A-Frame ($649.99) is a devourer of all snowtypes and lines, with the sharpness, precision and strength packed into even a smaller frame, like a chisa katana. It can't really ride switch but it can ride literally everything else. And has power for all the meathead snowboarders out there. Plus its got this nice, clean, inimitable soul vibe going on.
Related Articles: