If you've ever met with that heart-in-your-throat moment of trying to find your buddy buried under several feet of snow, you MUST have an avalanche probe that can extend quickly and easily, stab deeply and through any type of snow layer, and won't break from being plunged in over and again.
Here's look at a few of the best avalanche probes available:
Best Avalanche Probes
The Black Diamond Quickdraw Probe is awesome. Literally the first time I threw it and pulled tight everything lined up, making the Black Diamond Quickdraw Carbon 240 the fastest probe deployment I've ever seen. The shaft is wide enough to get a good grip even with wet gloves but the oversized tip means the opening will be bigger than the shaft, allowing it to cut through with minimal friction, increase sensitivity, and all-around just be awesome. That, plus the alloy-plastic cord and the general stiffness of the construction put this in the running for the most rugged probe. All told, I love this little guy.
Deployment ferrule: 1
Deployment section connection: 1
Ruggedness: 2
Weight: 2 (10 ounces)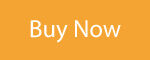 Exactly what every avalanche probe should be like, the Backcountry Access Stealth 240 Probe features a minimalist design that does nothing to sacrifice quality. Constructed with full-strength carbon components, the probe is incredibly lightweight and extra strong. It compacts easily and can be conveniently stored in your backpack without taking up much space. This would be a good probe for a deeper snowpack.
Best of all, the BCA Carbon Stealth 260 quickly assembled so you can cut down on time wasted and start your rescue efforts right away. This probe is really easy to use.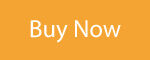 The MSR Striker 240 Probe deployment mechanism is ingenious and its size, slightly larger than the Life-Link's, makes for easier grip. That said, the Black Diamond's mechanism connected it quicker. Also, a few times I went to throw the probe out and noticed that the bottom section is slightly longer than the sections above; that, combined with the hard metal cord connecting it, led the probe to get hung up and requiring me to throw a second time. Like this wouldn't happen 90-some percent of the time. But the possibility of it happening worries me, enough that I put it slightly below the Life-Link. When it comes to ruggedness, though, this probe feels like it'll probably last long after I die. Burly.
Deployment ferrule: 2
Deployment section connection: 3
Ruggedness: 1
Weight: 2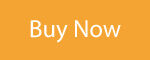 Life Link Carbon Speed 280 Probe – ($79.99)
At 9.5 ounces, the Life Link Carbon Speed 280 Probe is a half an ounce lighter than the other two options. At 280 cm, it's 40 cm longer than either of the other two options, more than likely because they replaced heavier-duty cords in the other two with standard rope instead of metal (though that gives it a higher chance of failure, especially if used a lot and in grabby snow). These two factors are why I ranked above the MSR probe. That said, of the three I tried, the deployment ferrule on this is the slowest and took the most practice. Still, the lighter weight despite a longer length gives this probe the slight second-place advantage.
Deployment ferrule: 3
Deployment section connection: 2
Ruggedness: 3
Weight: 1
Retail: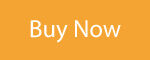 Compare Prices:
Avalanche Probe