Backpacking, car camping, fishing expeditions, or alpine excursions there's one thing you want at the end of a day of adventuring, and that's a place to shelter up. You want a comfortable spot out of the elements to relax, sleep well, and be relatively safe from the elements. So we put together a list of backpacking tents to help get a good nights sleep under the stars.
Seasons come and seasons go, but this hiking and camping season is one that won't go without you. The first steps into an adventure can be a bit nerve-racking but one thing for sure is if you are packing the right gear the odds are much higher that you will have an enjoyable adventure.
Ok adventure lovers, it's time to go house shopping.
Best Backpacking Tents
Mountain Hardware has done it again with this superlight backcountry tent. Back on our list of best 2 person backpacking tents for the second year in a row. This single-door 2-person tent has some eco-friendly features as well as some technical features I think you will like.
No PU coatings, no chemical flame retardants, and no dyes used make this tent very eco-friendly. There's one pole, one door and one vestibule, the power of one is strong in this one.
The Mountain Hardwear Nimbus Tent uses the G-Hook canopy attachment system for compressibility, and DAC Featherlite™poles which are pre-bent give a substantial amount of headroom and more interior space. The sil-nylon fly will keep the rains at bay and the 30D floor will offer a durable surface to sleep on. With weight-dropping features added in the Nimbus is a superlight choice for your backcountry adventuring. A nonsense choice for an ultralight setup.
Weight: 2 lbs
Price: $400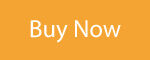 Klymit tents are engineered for adventure durability without compromise. The Maxfield 1 offers a spacious interior with two vestibules giving this 1-person tent plenty of room to spread out your equipment. Speaking of equipment, Klymit has created a tent stuff sack that is made to lay your tent setup out on to make it easier to put up and to make repacking easier. It's the little things in the woods that become the big things.
This 3-season tent comes in at a low 2.0 lbs /.9kg of trail weight, making it very packable.
Nylon mesh and nylon ripstop make up the mesh and fly fabric of the Klymit Maxfield Tent, and it's pitched with Yunan aluminum poles with an eco-friendly coating, a total package for lightweight overnighting in the bush.
Maximized storage area comes in the form of a 12.5 ft vestibule, that way you don't have to sleep with dirty boots. Making this one of the best 1 person backing tents, as it can be hard if not impossible to get a pack inside a solo tent.
Priced right and ready for the trail, and as a bonus, they throw in a 2-year warranty.
Weight: 2.0 lbs.
Price: $319.99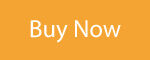 Sea to Summit has been around for a while and is a name that you can trust when it comes to durable outdoor adventure gear. The detail that has gone into the Tellos TR 2 is a sure sign that the attention to detail will continue.
Living space is the name of the game with the Trelos, with high tent doors for nature gazing on those occasions when some honestly earned tent sitting is occurring.
Tents that are made to travel generally come with some options you can add on or in the case of the Tellos, they are part of the package.
The Sea to Summit Telos TR2 Tent's stuff sacks double as storage buckets that can be hung inside and the pole bag is called The Lightbar™. You can drop a headlamp into the pole bag and suspend it from the ceiling and have a light source.
Talk about cool options, the Trelos also has an optional "Hangout Mode" pole set that makes it possible to pitch a semi-open tarp shelter. So you can gather the "tramily" together and hang out and chill.
As a 2-person freestanding tent Telos holds its own with a 28 sq ft floor plan, long enough for the tall folks and for two people to be comfortable. A spacious 84.5 x 53 x 43 in. floor plan, rising 43.5 in at the peak, and a 19.5 sq ft vestibule area give two people a good amount of living space and a single can live in a pack-carried mansion.
Minimum Trail Weight 3 lbs 4.3 oz
Price: $559.00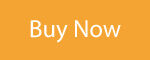 This budget-friendly tent from Decathalon can be set up in three configurations. The separate elements of the full tent, fly sheet, and inner tent give you options to choose from. With its cationic nylon exterior "Blackout" fabric offering 99% darkness even during the day you might catch yourself wanting to sleep in.
It may be a bit heavy for super long hikes but for the price, you can't beat it for overnights or a good week of camping and backpacking.
Two porches give you plenty of room to stow your gear while you stretch out in the 82.7 inches of floor space. Four Interior pockets with a 42.5 in head space can make for a cozy house feel.
The Decthalon Forclaz Quickhiker Tent is wind tested and waterproof and since it is a freestanding tent with separate elements it will support three different assembly configurations to meet the weather head-on.
Total weight: 6.8 lbs
Price: $179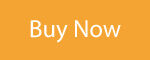 Have you ever been in a tent where the rain is pouring down and the rain fly and the entire tent begins to sag because the deluge is causing it to stretch?
Well, the HiLight 2P is not that tent. Let's start with the fact that it's already taped sealed at the seam lines, and is rain ready, and the 30D Poly fabric is the reason it doesn't sag and stretch when it gets wet.
If that's not enough it's spacious and well ventilated, you know all that rain builds up condensation and everything in the tent is wet, that is alleviated with Black Diamonds Flow Manifold which draws moisture up and out.
One door in and out, this four season backpacking tent is ready to assist you on your adventure. The Black Diamond HiLight 2P Tent is redesigned and ready for you to pack up and head out.
Weight: 3lbs 25 oz
Price: $499.95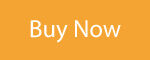 Counting ounces and cutting weight is the name of the game when it comes to ultralight and you won't have to count very high with Big Agnes's Tigerwall 2 Carbon tent. Coming in at a feather weight of 1 lb 6 oz / 624 g this Dyneema fabric tent is a whisper when stuffed into your backpack even with the footprint. A footprint or groundsheet is a good idea when going with Dyneema to up its durability.
The Big Agnes Tiger Wall 2 Carbo Tent is durable but not indestructible, lightweight with trail creds this 2 man tent is one that a "careful" hiker can carry a few thousand miles and not be mad about it.
Easton® carbon pole set and Dyneema® Composite Fabrics
Trail Weight 1lb 6oz / 624g
Price: $1099.95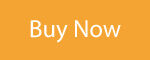 When it comes to the backcountry and snow, Access 2 is a spacious and warm retreat at the end of the day. Don't worry if it decides to snow a little bit at night, the frame is designed to bear the load and not leave you laying in a flat tent. Cold weather can take its toll on poles but the Access 2 comes with cutting-edge composite material Easton® Syclone™ Pole that won't snap due to the weather. Notice I said pole, there's only one. Cutting weight and making miles.
MSR Access 2 Tent is engineered to be just a bit warmer than an average backpacking tent, but not quite as warm as an alpine mountaineering setup. It is as close to being waterproof as a tent can be because the rainfly material is made of 20D ripstop nylon 1200mm Xtreme Shield™ polyurethane & silicone.
With a 20D ripstop canopy with DWR, 10D mesh, and a bathtub made with 30D ripstop nylon 3000mm Xtreme Shield™ polyurethane & DWR, this is a durable tent. Making the MSR Access 2 one of the best winter backpacking tents.
Weight ; 3 lbs 10 oz
Price: $659.95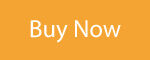 North Face is synonymous with the outdoors and when you think of alpine adventuring it's a no-brainer to go with a name and gear you can trust.
North Faces' FUTURELIGHT is where you look to make sure your next alpine adventure is a success via a more dedicated mountaineering tent.
Alpine tents need to meet the weather head-on, no matter what the environment throws your way, and the FUTURELIGHT stands strong against rain, high winds, and harsh conditions with 3-layers of material between you and the elements, ensuring you will have the best experience possible.
A single door opens up into an ample sleep area with a back door escape hatch, while Inside the tent, you will find plenty of tabs to hang your lights and stoves, and drying lines. The recycled nylon canopy with a durable water-repellent DWR finish will keep you safe and cozy. 10 sq feet of vestibule is not super spacious but you will have a good bit of room in the vestibule for storing gear. If you need to cut weight or conditions allow it, the vestibule is removable. Remarkably, the weight is not an issue with this tent, coming in a few ounces short of 6 lbs.
The North Face Assault FUTURELIGHT is a 4-season tent well worth adding to your rotation.
Trail Weight:5 lbs 7 oz (2.47 kg)
Price: $800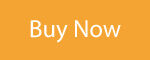 First-time campers and those with a bunch of trail miles both love a good deal. Finding a durable quality tent that won't bust the bank is some awesome trail magic.
Kelty Wireless 2 brings to the table a solid 2-person tent that won't break your budget.
From car camping to motorcycle camping to hiking out into the bush, Ketly has you covered. Compact and easy to set up and break down, the Wireless 2 has Kelty's "Quick Corner Technology" making it less of a chore to get pitched.
Two doors are the way to go for ease of entry and having two vestibules is a bonus that adds square footage for storage and keeping things organized. Wireless 2 offers plenty of headroom, its spacious cabin has plenty of good ventilation for a comfortable night's sleep.
Coming in super strong with fiberglass poles, 68D Poly 1200mm walls with "no-see-um mesh" , the same 68D Poly but 1800mm for the floor, and a 1200 mm 68D poly fly cover, this is one rugged tent.
Pack up for a week and take the Kelty Wireless 2 Tent on a trip into the outback and get away from it all, and rest easy, Kelty has you covered.
Min Weight 6 lb 9 oz / 2,97 kg
Price: $134.95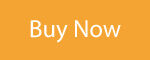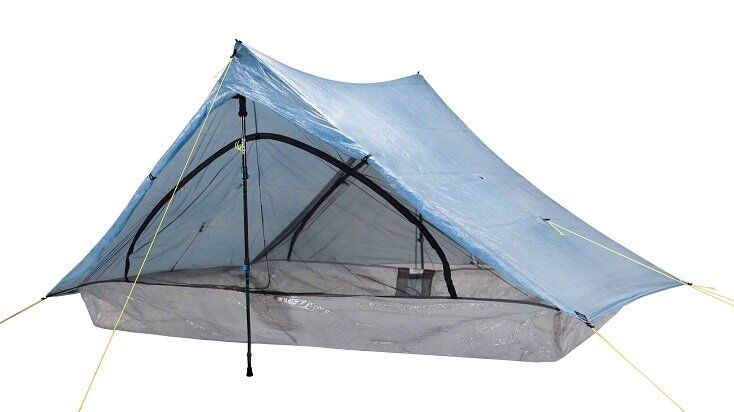 Zpacks brand is synonymous with ultralight. Their Dyneema tents are some of the lightest on the market. It can pack down into a tiny stuff sack and weighs virtually nothing. Its functionality and popularity are equaled by its perfect mix of durability and lightness.
Care needs to be taken with Dyneema, but with some restraint and conscious caution, this tent will last for quite a few seasons. It's plenty big for two adults and it ventilates well.
It has a peak height of 48 inches and a ridgeline width of 53 inches, and it's a whopping 100 inches in length. 7.5 feet in length. Every tall hiker's dream.
There are some things to know about this tent made of super lightweight material, one of which is that the strength-to-weight ratio is high. It's waterproof without DWR coating, and it doesn't absorb water adding weight to your pack. If you have ever packed a soaked tent this one thing alone is worth checking out the Zpacks Duplex Tent.
How about an oversized stuff sack as another perk? I know you know if you've ever tried to get it all back in the bag and literally wanted to throw the bag away.
Seams are taped and this material won't sag when pulled taut. There is some semi-transparency you need to know about but it isn't see-through.
All things must come to an end, and these tents have a life expectancy. Known to be around 2500 miles or the equivalent of one thru-hile on the AT or PCT.
Weight: 18.5 oz / 525 g
Price:$699