My favorite tent to test this year was hands down the Big Agnes Copper Spur UL3 mtnGLO Tent.   This lightweight 3 season tent built for 3 people is just about perfect.  Toss in the mtnGLO tech and you have a truly unique tent.
Copper Spur UL3 mtnGLO Tent Weight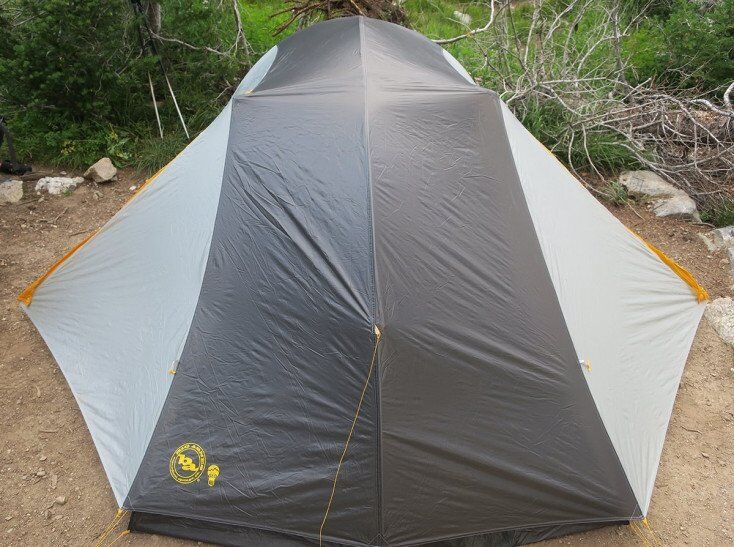 Starting with the weight, the Big Agnes mtnGLO Copper Spur HV UL3 has a packed weight of only 3lb 15oz / 1.79kg and 3lb 8oz / 1.59kg total trail weight. This tent can easily be carried by one person or the load split in two which becomes hardly noticeable.
mtnGLO Lighting
Aside from being lightweight what actually sets this tent apart from the rest is the use of the mtnGLO® Tent Light Technology.  The lights which are built into the tent seams are operated via remote control with 3 different "mood" light settings to choose from.  We have talked about bringing camp lights with you to use inside your tent before, now with the mtnGLO Tech, you can go camping/backpacking with even less gear.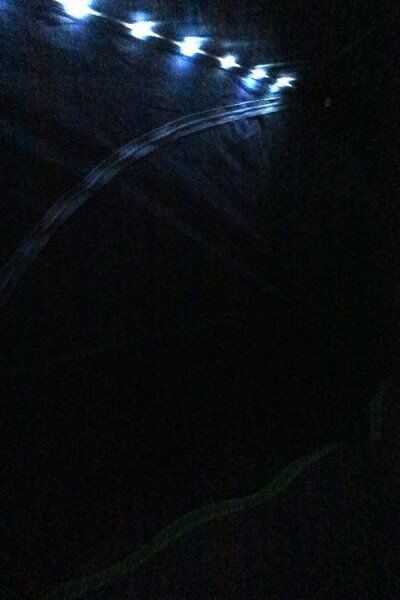 So far after many nights of camping under the stars, the mtnGLO lights are working perfectly.
While still talking about the inside of this 3 person tent I must mention how darn roomy this thing is.  The inside of the tent offers 43in / 109cm of headroom which allows an average human being plenty of headroom.
Some 3 person tent designs have a person sleeping at your feet, not ideal if you ask me, especially if you've been sweating on the trail for a few days straight.  Instead, the Big Anges Copper Spur HV UL3 tent allows all 3 people to sleep side by side.  Especially nice for tall people with a 90in /229cm length which can accommodate just about every sleeping pad on the market.
There are a total of 5 pockets inside the tent for storing all your small gear.
Setting up the Big Agnes Copper Spur HV UL3 Tent is a breeze and can be done in under a minute thanks to the use of the DAC Featherlite NFL pole system. The setup is about as straight forward as it gets.
The tent looks like it can take a beating and it has on numerous multi-day backpacking trips this summer. The rip-stop nylon is burly, yet lightweight.  I have yet to use a tarp or footprint with this tent and the bottom is in great shape, surely a tent I will use for many many years to come.
Overall Impression
With great water-resistant properties, a ton of room and barely noticeable weight when carrying, the Big Agnes Copper Spur HV UL3 is a great 3-season tent for just about every use you can imagine from car camping to backpacking and everything in between.
If you're looking for a great family backpacking tent you found it.  If you're looking for a great tent for 2 people you found it. And best of all for 3 people this is one of the roomier / well laid out tents on the market.
The Big Agnes Copper Spur HV UL3 Tent ($599.95) is the tent you should buy this year, enough said? You can thank me later…
Related Articles: