Typically mule deer and elk hunters have one thing on the brain all year, the upcoming hunting season. We put together a list of some of the best hunting equipment from hunting jackets, game cameras, gps devices, hand warmers, ear protection and much more.
The Best Hunting Gear
One of the top waterproof, rain proof, snow proof hunting pants comes from Kryptek. The Kryptek Camo Takur Line of Pants is guaranteed to keep you dry when hunting, hiking or backpacking. Features of these Kryptek Pants include a built in belt & buckle, full length pit zips on both legs, almost 20k of waterproofing and it all comes together in a great camo Kryptek pattern.
This was the best hunting rain gear we tested and when layered with Ibex worked perfectly for staying warm in the mountains.  We sweat a lot while hunting and this jacket does a great job of regulating temps.
Price: $399.99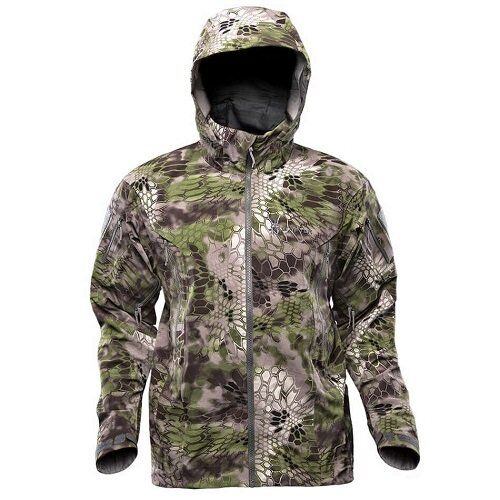 One of the better camo hunting jackets we tested this year featuring advanced polymer fabric which allows the Takur Jacket to adjust it's shape to the current temperatures and moisture levels by means of an Schoeller®'s fabric tech.  And when we say tech, were talking serious technology.  The Takur Jacket is a 100% waterproof, 3 – Layer Shell perfect for high alpine hunting.
The most unique feature of this jacket is during periods of low output, the jacket retracts in size keeping heat in place. And on the flip side during high output activities the jacket expands to allow trapped moisture to escape. Toss in the Krpytek Camp Pattern and it's darn near impossible for animals to see you.  This pattern works best hunting in mid to late fall and through winter as the colors are darker. And best of all the material was able to stand up to elk hunting in Wyoming thanks to the abrasion resistant properties.
Price: $419.99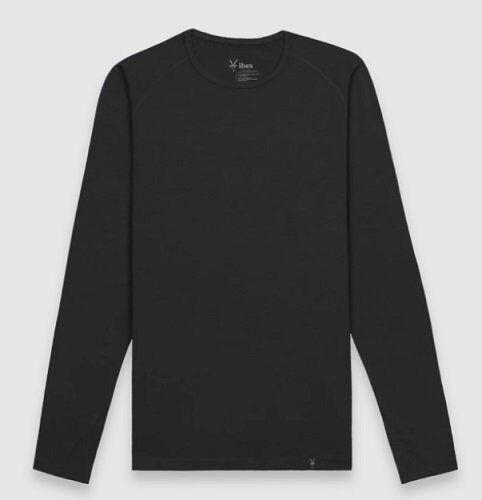 Staying warm while hunting is key.  Some hunters prefer to sit in a tree stand for long periods of time, for them staying warm standing in place can be tough.  Same can be said for hunters hiking in rugged terrain at some point you start to sweat which is quickly followed by the cold.  That's where performance base layers like the Ibex Woolies come into place.
Thanks to Merino Wool these Ibex Base Layers are one of the most important pieces of cold weather insulation layering hunting gear as Merino wool clothing tends to stay warm even when damp. Sure you can still soak through these base layers if your hiking for miles and miles but unlike synesthetic. The perfect shirt for yoga, lounging around the house or high output activities in the mountains.
Price: $105.00
Out of all the gear on this list, the one thing that will safe your butt at some point is the onX Hunting Map App. Getting lost and having to spend a night in the mountains is no fun, especially after a hard day of hunting.  Not only will onX Hunt show you where you are on the map, (which can be downloaded in advance for your hunt zone) but it shows land boundaries, legal areas to hunt and not hunt.
Don't get caught trespassing, poaching or not knowing where you are in the mountains, simply by downloading the onX map which is guaranteed to have all the hunt information and maps for your hunt areas.
Price: onX Hunting App Cost: $99.00 
Lets face is cold hands in the mountains suck, and loosing power on your cell phones sucks even more.  So what can you do to make sure both of these things never happen?  Simple, toss one of the Ravean Hand Warmers in your pack or pocket and stop fussing with cold hands and dying batteries.
Out of all the things on this list the Ravean Electric Hand Warmer / Power Bank takes up the least amount of space while offering the ability to charge your devices and keep your hands warm all in one. Pro Tip: Try putting the Ravean Hand Warmer on High in a chest pocket, it really helps to keep your core warm. This is one of the best pieces of winter hunting gear you can own that hopefully you won't have to use too often, but when you do, its a game changer.
Price: $39.99
What was that you said? Was that a branch breaking off in the distance.  The Howard Leigh Electronic Shooting Ear Protection allows you to easily amplify or turn down just about any sound you might experience at the range or while walking around in the backountry . Plus, if you shoot guns long enough you're going to damage your ears, simply put.
Now  you can stop additional damage by using the Howard Leight Impact Sport Shooting Protection, I wish I found these for bird hunting many years ago, shotgun blast are loud! These headphones are able to keep you warm, can fit under a beanie and work for playing mp3's are great for snowmobiling and more and they pack down tiny.
Price: $49.99
Stop wondering around on cold mornings and late afternoons looking for deer and elk. Instead try setting up the Technaxx TX-1600 Trail Camera in an area you plan to hunt. A must have for  Ideally on a game trail or near known bedding areas.  Here in Wyoming hunting with Bluetooth trail cameras are illegal, which makes the Technaxx Hunting Camera a safe and legal way to capture photos of animals walking by the motion activated trail camera.
One thing that you must do with this camera is mark on your phone, where it's located as the camera is designed to blend into the backcountry, which can make finding the tree with the camera a bit tough.  Once you find the camera the wait to get home feels like forever, simply pop the microSD card into a reader or adapter and there's photos of each and every animal to walk by your camera.  Keep in mind tree branches can set off the camera, so mount in a clear area.
Price: $79.99
Plan on hiking in the snow? Hiking down the mountain with a heavy pack? The Leki Makalu Lite Poles are an excellent option for staying safe. Their comfortable and ergonomic grips are made from 80% natural cork to absorb sweat and moisture while keeping your hands dry. Wrist straps are moisture-wicking and easily adjustable for maximum comfort. The aluminum shafts are heat-treated for durability to withstand the toughest hikes while remaining light enough to carry. Carbide Flextips provide solid traction for a variety of terrain and surfaces encountered on the trail. With patented SpeedLock Plus locking system, you can adjust pole length even when wearing bulky gloves.
Optional attachments enable easy transformation from trail poles to snow poles so you can use these all year round. Try out the Leki Makalu Lite Trekking Poles, and you'll see why hikers and hunters everywhere use them for their go-to option on the trail.
Price: $119.95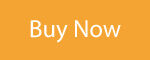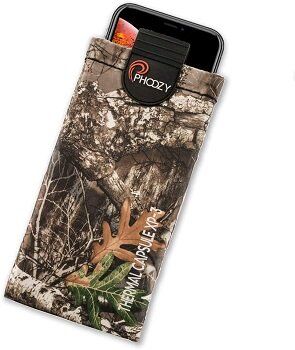 What happens when your phone dies in the cold is ALL BAD. Prevent that scenario with the Phoozy Phone Case. More than just a basic case for your phone, the PHOOZY Insulated Phone Case offers thermal protection for your phone, tablet, laptop and other accessories. There is nothing worse than getting stuck somewhere and finding out that your device overheated in the sun, froze in the cold or drowned in moisture.
Price: $49.99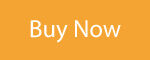 Best Deer Hunting Gear
If you're a fan of Bushnell products, you'll love their new Forge 10×42 Binoculars. Crafted for the experienced hunter, these binoculars offer the best low-light performance around. Bushnell Forge Binoculars are outfitted with the latest in binocular technology, including ED Prime glass, PC3 phase, and dielectric coated Bak 4 prisms. Add to that an Ultrawide Band anti-reflective coating and Bushnell's EXO Barrier technology, and you'll never have to worry about losing track of your target again. These are one of the best hunting binoculars that boast extremely low bounce, a split bridge design, and are completely waterproof. Crafted to match the color of terrain, they will fit right in with your camo or blind, making you nearly invisible. Use the included ergonomic binocular harness to comfortably wear your optics all day long. Keep a clear eye on any game you're following with the Bushnell Forge Binoculars 10×42.
Price: $419.95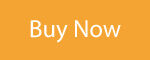 The Steiner Predator 10×42 Binoculars are the latest and greatest in big game hunting technology. These are need-to-have binoculars for your next hunt. Crafted with top of the line CAT (Color Adjusted Transmission) lenses, 10x magnification, and wide view, these are the ideal binoculars for the avid hunter. Wondering what to get the hunter in your life for Christmas? This is it, right here. With 8×30 or 10×42 power, these binoculars will focus in on your subject and keep it in view, rain, shine, or shadow. Designed with an open bridge, ergonomic silicon eye cups, and a textured grip, it's no wonder these binoculars were rated "2019 Best Lightweight/Travel Binocular for Hunting" by BestBinocularsReviews.com. Keep the big game in your sights this season with Steiner Predator AF 10×42 Binoculars.
Price: $479.99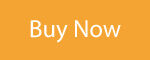 The newest Vortex rangefinder on the market, the Ranger 1300 laser range finder can range targets up to a whopping 1300 yards away. If you're looking for a field tool to give you accurate shooting data, this is what you want. More than simple yardage readings, the Horizontal Component Distance mode will provide you with an angle-adjusted distance reading for the most accurate shots possible. This compact and durable rangefinder can fit your right or left hand. With an adjustable and removable belt clip, you can wear the rangefinder comfortably on your belt, pocket, or other flat surfaces. Vortex didn't stop there. An included lanyard allows for wearing this pro tool around your neck for all-day convenience. The Ranger 1300 runs off a CR2 battery and comes with included soft-sided carry case. With their lifetime no-hassle warrantee and a rating of 4.9 in reviews, the Vortex Ranger 1300 is bound to show up on this year's Christmas lists. This is one of the most important if not best hunting equipment must-haves everyone should carry with them in the field.
Price: $299.99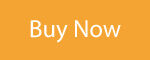 If you're on the lookout for a new hunting rifle, look no further. The Winchester Model  70 Featherweight 308 boasts a lightweight design perfect for long days on the trail, walking hills, and climbing in rough terrain. Outfitted with a Pachmayr Decelerator pad, you'll feel less recoil on every shot. A checkered pattern on the stock delivers a solid grip allowing you to shoot with confidence. If those features weren't good enough, its claw extractor provides for an easy and efficient cartridge removal. If you want added protection while checking the chamber or unloading, you can have it with this weapon. The three-position safety has an option to lock the firing pin while allowing operation of the bolt simultaneously. Complete with an MOA trigger system and legendary Winchester accuracy and handling, you'll be sure to enjoy hunting and shooting with this rifle all year long.
Price: $869.99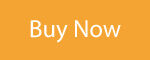 Perfect for deer hunting, this popular ammunition round is the must-have ammunition for your next shoot. If you're looking for a round which produces a quick and humane kill, look no further than the powerful, accurate, and reliable Remington CORE-LOKT 308 150grain centerfire rifle ammo. This is just the thing to get your favorite hunter as a stocking stuffer or just to say I love you. With a 4.8-4.9 rating across the board, this ammunition is cost-effective and works as it should. One time out with the Remington CORE LOKT 308 ammo will be all it takes to make you a lifelong fan.
Price: $17.99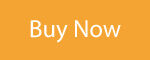 Wearing a headlamp while camping on the trail can be a pain. They're clunky, awkward, sometimes heavy. If you forget replacement batteries and it dies halfway into a camping expedition, you're sunk. Want a better solution? Wait no longer! The Knog Quokka Rechargeable Headlamp is the perfect answer for all your headlamp needs. Incredibly small and lightweight, the ergonomic design is so comfortable you might forget you have it on. Its USB recharger takes it from empty to full charge in less than three and a half hours. No batteries needed. This small but mighty headlamp has spot, wide, combo, and red modes to match your every need. The average runtime is three hours on high and 69.5 on low red mode. Dustproof and waterproof, it can withstand complete submersion in water up to 1m for thirty minutes. Finally, an adjustable strap means this dynamic headlamp will fit any hunter's head. The Knog Quokka Rechargeable Headlamp is the piece of gear you want to light up the night.
Price: $24.95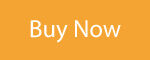 For the best in outdoor nav, tracking, and weather forecast technology, Garmin's inReach Explorer+ is your go-to purchase. Equipped with GPS and preloaded TOPO maps on a color display, you can track your position whether you stick with a well-known trail or decide to make your own. Its unique two-way messaging system enables you to stay in contact with friends and family out on the trail no matter the weather. Send and receive texts and emails with delivery confirmation, so you know your message got through. Its live tracking capability lets you send updates and waypoints at predetermined times so friends and family can follow your adventures. Both fun and functional, the inReach MapShare page allows followers to ping your device for your current GPS location at any time. Finally, choose from three forecast options, so you're on top of incoming weather and storm fronts in real-time. For avid hikers and hunters, this is a must-have piece of equipment.
Price: $379.99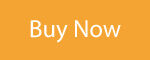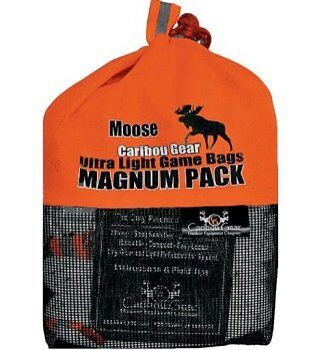 Caribou is the number-one seller for game bags in the hunting market. These are must-haves when you're on and off the hunting trail. Caribou Gear game bags are what you need to store your game meat during the aging process in the field or at home. They offer a range of products, and their popular whole-carcass bags come in small, medium, and large bag sizes. Small can fit an entire whitetail deer or hog, a medium bag fits mule deer-sized game, and the large bag will handle elk-sized game. Lightweight and durable, Caribou Gear game bags are reusable for years. Once you've used Caribou game bags after field dressing your animal, you'll never go back.
Price: $94.99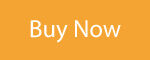 As any hunter knows, accidents can occur out in the wilderness. Keeping a first aid kit on hand isn't just a good idea; it's a necessity. First aid kits aren't a one-size-fits-all solution. You need to be sure you'll have the correct amount of medical gear on hand. That's why Adventure Medical Kits created the Mountain Series first aid kit. Whether day-tripping, hiking for several days or spending a few weeks in the backwoods, they have a kit specifically for you. All kits come equipped with hospital-grade medical supplies to treat burns, close wounds, and administer CPR. Advanced kits include wilderness first aid supplies like QuikClot and C-Splints. Included medications will treat common ailments from pain to allergies. Each kit includes Adventure Medical's Easy Care organization system for quick-response first aid treatment. The medical bags are water-resistant, making them functional even during bad weather. Kits are available in sizes from small groups of four to groups of ten with supplies to last 28 days. Adventure Medical Kits are what you want to have on hand if something goes wrong. First-aid kits are of the most overlooked pieces of hunting equipment that doesn't take up much space in your pack.
Price: $38.99