When building out your snowboard kit, it's a dead heat between boots and board as to which is most important. The snowboard bindings define your comfort, and lay to foundation for whatever kind of performance you're looking for. And of course the board has tremendous potential to shape your experience, just think about trying to hit the park on a powder board if you don't believe me.
Of course both of those are significant considerations, and worth considering as you put everything together. But that doesn't mean you should neglect the third part of your setup- the bindings. They're the third leg of the tripod, and they're the only way energy can flow from you and down to the snow. They may not have the tremendous performance-sculpting capability of board selection, or the ability to make or break a long day on the hill like a good (or bad) pair of boots. But if you're on the wrong bindings you'll think about it every time you strap in, and inefficient power transfers or an uncomfortable ride can take the joy out of even the best days.
So take some time to think about what you're bolting to your board. To help you make your selection, we've prepared this list of some of our favorite snowboard bindings.
Best Snowboard Bindings
Rear entry bindings have a poor reputation with some riders, no doubt due to many past offerings being heavy, complicated, and unreliable. But the Nidecker Supermatic Snowboard Binding is not the same as the drop-back design you're picturing if you haven't looked at rear entry bindings in a while. The Nidecker Supermatic's uses a next-generation system, combining a locking step-in mechanism that's compatible with all standard snowboard boots with a strap design that still works like "traditional" bindings for when you're working in deep snow or just want to kick it old-school.
Locking slap-ratchets allow you to set the Nidecker Supermatic up once and ride with the same settings all season long. Then a built-in roller and Slip-N-Grip plates in the footbed make slipping it in easy. The underfoot heel pedal pulls the highback into position, and locks in place using a mechanism that's shielded from snow buildup by being inside the binding protected from the elements.
Price: $399.95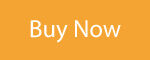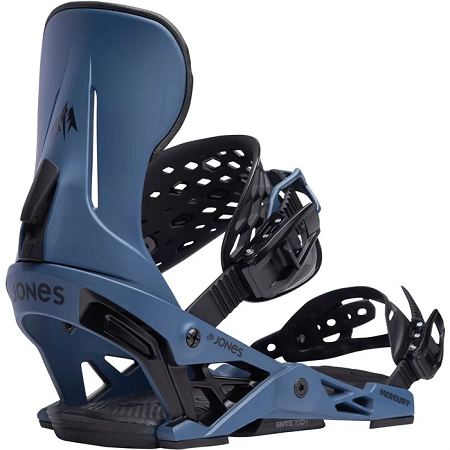 With a name like "Jones Mercury Snowboard Binding" you know this thing is built for freeride performance. Using an innovative SkateTech design, it is able to leverage your pressure out to the far contact points of the baseplate, allowing for precision control and enhanced power delivery so you can dig trenches and charge hard no matter the terrain. But what really makes the Jones Mercury Binding stand out is the unique Control Flex Highback. Like many freeride-focused bindings it's stiff up the center, allowing you to make the most of SkateTech when it's time to put the power down. But unlike other highbacks it's more flexible at the side edges, giving you the ability to tweak out airs like you're riding a freestyle binding.
The result is an all-in-one that suits multidisciplinary riders or anyone who appreciates being able to hit the mountain without pre-planning the type of terrain they're going to hit. On the steeps or in the park, you'll have a binding that can deliver the top-tier performance you expect from the Jones name, even when you're not exactly doing the kind of riding Jeremy is famous for.
Price: $379.95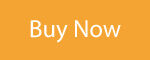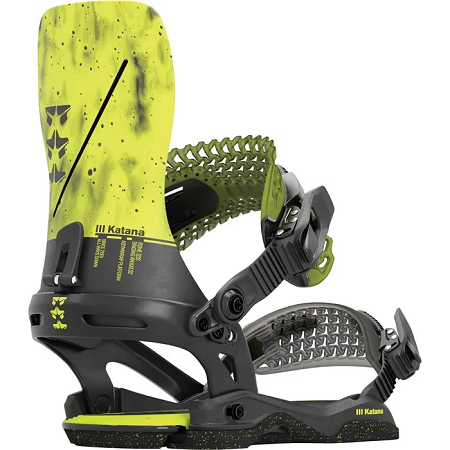 As with so many other pieces of gear, fit is key when it comes to snowboard binding performance as the boot/binding interface is a key part of the signal chain from rider down to the snow. Which is why the Rome Katana Snowboard Binding is such a long-time favorite, it features a tremendous amount of adjustability thanks to the hybrid construction that pairs an asymmetrical metal heelcup with a fiberglass baseplate and highback. The result is a fit that's extremely customizable, perfect for difficult-to-fit boots or anyone who wants absolute control over their interface.
Of course the interface isn't the only thing the Rome Katana Bindings can help you control. The Asymwrap structure of the heelcup extends further around the outer edges of your boots, helping the energy you put into the highback find a direct path to where you need it on your toeside edge.
Price: $399.95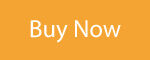 The Union Force is one of the longest-running snowboard bindings on the market, and has been a mainstay in our Men's Binding Roundup for years. Why? Well because it keeps doing the right things year after year, improving off already impressive performance to make this consistently one of the best bindings on the market. It starts with the absolutely bombproof baseplate, then adds and adjustable extruded aluminum heelcup, some of the best straps in the industry, and a responsive and durable highback.
But the Union Force Snowboard Binding is more than the sum of it's parts. It's a mainstay on this list (and on the feet of Pro riders) because it manages to find a nearly perfect blend of flexibility and response. It's a true all mountain binding, but not in a "jack of all trades master of none" sense, rather it is as capable of throwing down on heavy lines as it is at helping you progress riding in the park. It does the job, and it does it well, and then it stays out of the way so you can focus on the way downhill.
Price: $329.95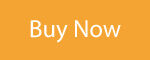 Another consistent entry in this (and nearly every other) best binding list is the Burton Cartel Re:Flex snowboard binding. It goes toe-to-toe with the Force in nearly every category, and could just as easily be called the king of the all mountain bindings. But this year we're going with something a little different – the Men's Burton Cartel X Re:Flex. It's an amped-up more, more responsive version of the classic, ideal if you're looking to maintain your versatility without giving up peak performance.
To achieve this, Burton equipped a more responsive highback featuring Heel Hammock technology that adapts to the shape of your boot for a perfectly secure fit that's also perfectly free of pressure points. Paired with the Re:Flex baseplate, which eliminates as much hard material underfoot without compromising universal board compatibility. The result is a binding that nearly feels like it's not even there, allowing maximum board flex and feel while still providing effortless response with precision control.
Price: $329.95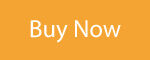 If you like the sound of the Cartel X, but don't need upgraded support and response, you can save some space in your budget by picking up the Burton Mission Bindings. It's still a go-to for all types of riders, thanks to a versatile design that combines support and comfort with all the response you need to feel perfectly in control of every move you make on the mountain.
The Burton Mission Snowboard Bindings are available as a Re:Flex model, compatible with all major binding mounting systems, or Burton's proprietary EST mounting system that only works on boards featuring The Channel, so you can get the most out of your gear no matter what kind of board you're riding.
Price: $229.95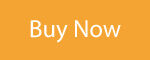 An upgrade option compared to the above-listed bestsellers, the Ride A-6 Snowboard Binding uses an all-aluminum baseplate and heelcup to give you uncompromised response and strength, perfect for riders who ask a bit more of their bindings whether that's performance or durability. But the Ride A-6 Snowboard Bindings an additional benefit to the mix- surprisingly light weight. It's counter-intuitive but the superior strength-to-weight ratio of aluminum allows Ride to give you a snowboard benign that weights just a touch less than the competition, while also providing a slimmer profile that keeps you closer to the board for superior control and a more agile center of gravity.
If that all sounds powerful that's because it is, but that power is balanced with a superior level of comfort. Not only are the footbeds canted, improving alignment of your ankles, knees, and hips (especially when you ride a winder stance), but the Slimeback Highback is made from urethane, giving you effortless heelside response while still allowing for maximum lateral flex. Add in two-piece straps and the Ride A-6 Bindings can handle pretty much anything while feeling great on your feet.
Price: $329.95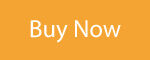 Arbor worked hard to give their boards a reputation for quality and design, and it's paid off as they're now some of the best-riding, and best-looking, boards on snow anywhere. So when they launched their binding line a few years ago hopes were high, could the SoCal brand do it again? The Arbor Hemlock Snowboard Binding was part of that initial launch, and the fact that it's still around suggests that they did what they set out to do.
The System X Baseplate, Arbor's signature binding tech, focuses your pressure out towards the far corners of the base. Not only does that give you more effective control over your edges, but it also allows the board to better flex and move under your feet. This improves the board's ability to respond to changes in snow condition or texture, which in turn allows you to ride more reliably whether you're catching first tracks or squeezing out the last days of the season on some real skied-off slush.
Price: $249.95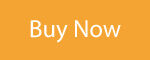 Union are known for their burly build quality and legendary support, and the Union Strata Snowboard Binding is no different. But it is different in what it focuses on after that, specifically freestyle flexibility. Whether you're jibbing or just looking for a surfy all mountain feel, the Stage 6 Duraflex ST Baseplate minimizes hard material under your feet, resulting in more board feel and superior flexibility. So lean into your carves, or really press into that rail, and the Union Strata Bindings will reward you with the lateral flex you need while cushioning the landing when you come back down.
That doesn't mean these bindings are sloppy though. You're anchored to the board through Union's Mini Disk, compatible with 4×2 and The Channel, and thanks to Forma Lab straps and a Strata-specific highback you'll always get the response you need no matter what you're trying to to get your board to do. All you need is the creativity and drive to go out there and get the most out of this reliable, yet flexible, binding.
Price: $259.95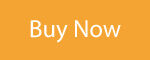 The truth is, snowboard binding tech doesn't really move that fast. If you're looking to save room in your budget an easy way to do it is going with used bindings as anything from the last few years isn't going to be that different from what's on the shelf new at your local boardshop. Unless, of course, your local boardshop carries NOW Bindings.
Built around their innovative SkateTech, Now bindings bring the engineering principles that make skateboard trucks work to your snowboard bindings. By pivoting around a centrally located Kingpin, they're able to increase the leverage you have over your edges. That mechanical advantage makes small adjustments easier and big carves more powerful. It's a performance enhancement that's so significant you'll wonder why no one tried it before. The NOW IPO was their first model, but we're going with the NOW Drive Snowboard Binding as this year's pick thanks to their uprated power and performance.
Price: $329.95