Keep your hat on, and your goggles too. The Anon Raider Helmet is designed to give you podium-ready looks and protection with more comfort than you can expect from most of the competition. That's because the foam at the rear of the helmet is sculpted to form a Strap-Stash, an exclusive feature that gives your goggles room to breathe when you wear them under your helmet. The Raider cost wise is a cheap snowboard helmet, but the tech says otherwise.
Audio options: Not audio compatible
Price: $79.95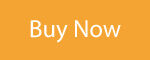 This bucket hasn't changed in over a decade, but that's what makes it amazing. The subtle styling makes it ideal for people who want to keep their safety on the down-low, and the burly ABS Shell construction helps it shrug off dings and scrapes that would mar other helmets. It's even four-season rated meaning come springtime you can pull the ear pads off and wear it skating or on your bike.
But the real benefit of this Smith Helmet is that you get all of that protection and versatility at one of the lowest prices in current helmets. So even at full price, it still costs less than most of the helmets on this list when they're on sale. You can't really go wrong with Smith Helmets. Year after year they make this list of best snowboard helmets.
Audio options: Outdoor Tech drop-in audo, available wired or Bluetooth
Price: $75.00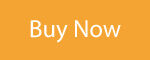 While most helmets are designed to provide protection during a crash, this one features technologies that could make you safer AFTER an accident.
First up is the twICEme chip embedded in the back of the helmet, storing crucial medical and contact information so first responders can get you the help you need even if you're not able to respond yourself. Plus the built-in RECCO reflector can help Search and Rescue providers find you at certain resorts, reducing the response time when you need help fast. This is a great POC helmet.
Audio options: Not audio compatible
Price: $249.95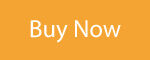 The Bern Watts is a four-season helmet that's stayed the same for several years. With a simple design and classic good looks, it's another budget-friendly option to consider. But there is a crucial difference- weight. By using in mold technology to bond the impact-absorbing foam directly to the ThinShell outer, Bern keeps this helmet light and low-profile, making it a great pick for people who want to wear a helmet but always find them bulky and heavy.
Audio options: Outdoor Tech drop-in audio, available wired or Bluetooth
Price: $59.99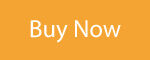 Those holes are great for ventilation, but that's not why they're there. At just 320 grams, the K2 Route Helmet is comically light. It's designed for intense alpine ski mountaineering missions, with integrated headlamp clips and a highly ventilated design that makes it comfortable to wear on your uphill. Which is essential when your uphill presents as much danger as your downhill.
Audio options: Not audio compatible
Price: $149.95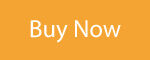 You shouldn't cut corners on safety when it comes to your head. Which is why the Smith Vantage MIPS gives you both, no compromises necessary. It's fully certified, and by integrating MIPS technology it provides enhanced protection during the high-angle falls most common on the slopes. But it's also outrageously comfortable, thanks to a hybrid construction that keeps weight and bulk low, and a fully-adjustable ventilation system that allows you to respond to changing weather conditions on the mountain. Year after year the Vantage comes in as one of best snowboard helmet with a visor a popular lid you will see at the resort and in the backcountry.
Audio options: Outdoor Tech drop-in audo, available wired as a wired helmet with Bluetooth
Price: $260.00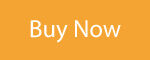 This woman's specific helmet offers a lot of bang for the buck, delivering many high-end features like a blended wool lining and Fidlock closure even while costing less than most high-end competition. It also offers innovation in protection too. Not only do you get MIPS energy dissipation, but there's also the unique ACT construction, using multiple polycarbonate shells to surround you in safety and provide greater protection without making the helmet bigger or heavier than it needs to be.
Audio options: Audio compatible design accepts many after-market audio systems
Price: $149.95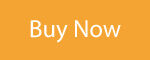 When you first look at the specs for thw Oakley Mod5 Helmet, it looks like any other certified snow helmet. Safe, comfortable, and with a handful of comfort features like a Fidlock buckle and adjustable venting. But this helmet does something no other helmet can.
It fits, seamlessly, with Oakley goggles.
If you're a fan of big O's optical offerings you've probably noticed that they generally don't play well with helmets. Either you're left with enough gaper gap to part a bus in or the goggles get shoved down crushing your nose. But not with the Oakley Mod5. Thanks to the Modular Brim System it's able to adapt and match the shape of any Oakley goggles, meaning you can still rock your A Frames while protecting your dome.
Audio options: Not audio compatible
Price: $200.00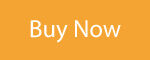 The minimalist look of the Giro Ledge MIPS Helmet makes it seem like just another skate-style helmet for snowboarding. And with removable earpads and helmet retainer it does that job well especially if you're the goggle-under-helmet type. But the difference is on the inside, where you get MIPS protection at a lower price point than most other brands offer. It's one of the things Giro Snow Helmets are known for, incredible bang for your buck.
Audio options: Compatible with aftermarket Giro Audio Systems by Outdoor Tech, available wired or Bluetooth
Price: $89.99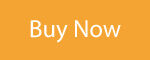 The design, testing, and certification process for helmets is rigorous. And expensive. So it's always interesting when someone from outside the "big" companies comes up with their own option. Foregoing the cache of bigger names, the Wildhorn Outfitters Drift Helmet delivers a lot of high-end features at a very low price point. So you can get things like adjustable venting, tunable fit, and the option to add Bluetooth Audio, all while keeping the price under $100.
Audio options: Wildhorn helmet compatible earphones
Price: $84.99