For some splitboarders, the uphill portion is a necessary evil to endure in order to enjoy untracked powder away from the masses. For others, it's an enjoyable complement to the shredding, with time to appreciate the views, the ability to gain ridgelines and peaks, and perhaps even for the enjoyment of the movement itself. In either case, it's unavoidable that the uphill is by far the most time-consuming part of a splitboard mission, so it is important to give proper attention to the gear that helps us progress upwards.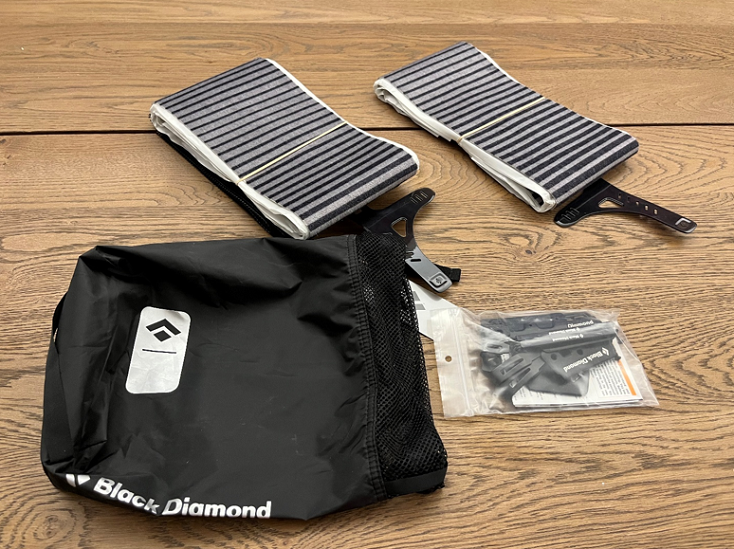 Splitboard skins are, over course, the essential element allowing us to make forward progress up the mountain. While many manufacturers make skins for splitboards, there are a few differentiations which I'll dive into in this review and point out why these may or may not be the skins for you.
Mohair / Nylon Mix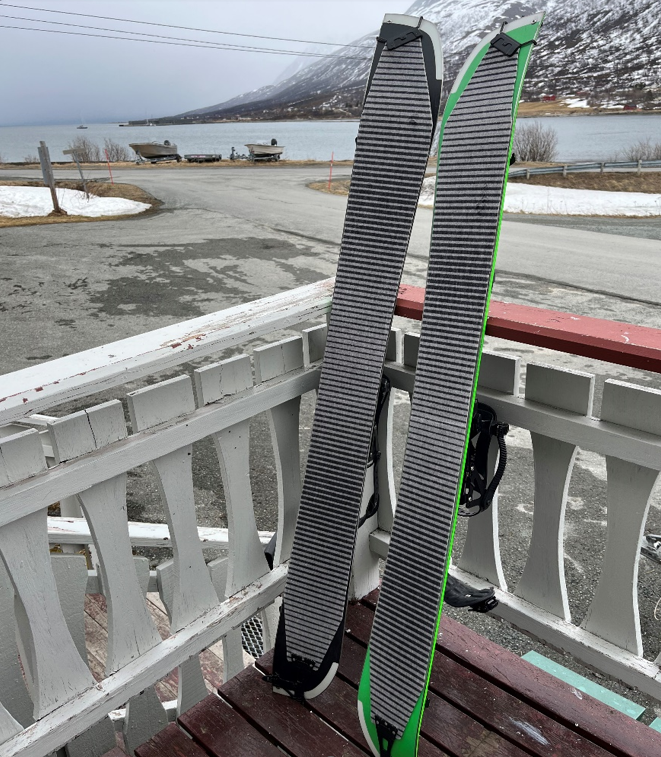 The Black Diamond Glidelite Mohair Splitboard Mix Skins feature a 65/35 mohair / nylon mix, which is in line with what a lot of other manufacturers offer. Mohair is known to offer more glide, while it's synthetic counterpart is grippier, cheaper and more durable. The 65/35 mix has worked well for me in the past, and I think generally does for a wide range of conditions.
How Easy Are These Skins to Setup?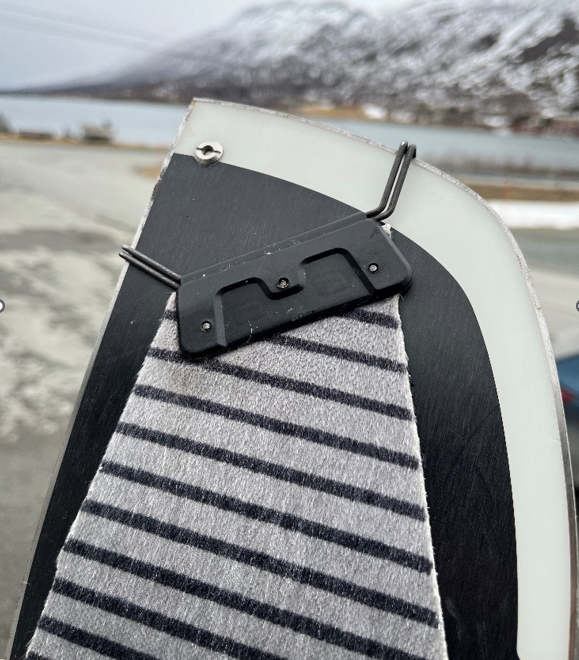 Included in their box are BD's own mesh cheat sheet, a safety cutter, and all the pieces to attach to the skin. Interestingly, the skins come pre-mounted with the tail clip, requiring the installation of the nose clip after trimming. This ended up causing me problems when trying to trim the skins to a Jones Hovercraft splitboard, as the concavity in the tail did not match up with the tail clip which was pre-mounted on the skin. Granted, this strange shape would likely be problematic for any generic tail clip, however using these skins on my chosen board would have required me to buy Jones' quick clip, cut off the BD tail clip and mount this one, which seemed like an unnecessary extra step.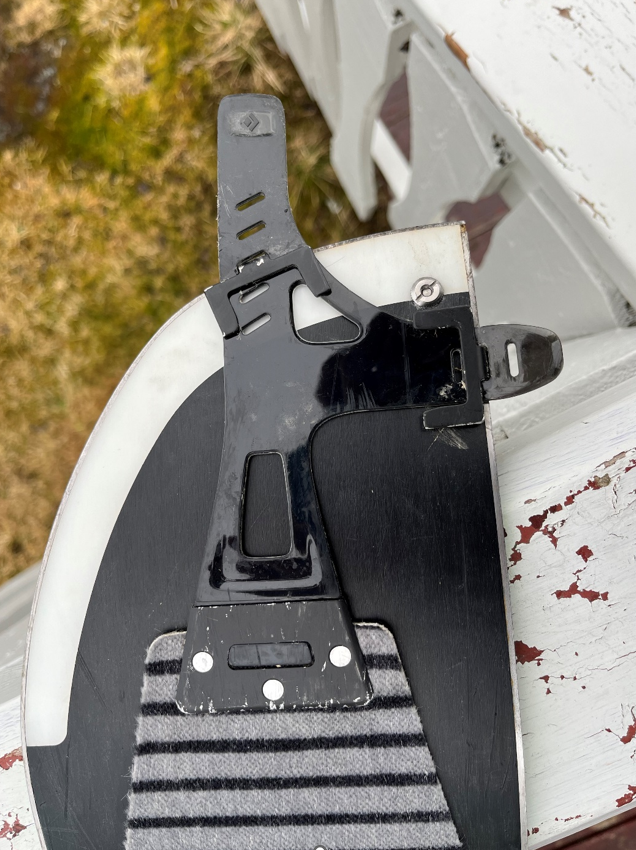 I did not find the trimming processes to be very simple, nor were the included instructions very clear. I shared the experience with a few friends who have the same skins, and the feedback seemed to be widely shared. The included cutter, while seemingly nifty, got jammed up far too easily, requiring me to resort to a simple cutter.
One note on installation – an expedition partner was having trouble losing the metal clips, which are part of the tail clips, as they are not fixed, but rather pushed through the slot. It turned out that he was installing these backwards. Coincidentally, we found a lost BD tail clip (not ours) a few meters from a trailhead in northern Norway, which makes us think we are not the only ones who found the tail clip somewhat problematic
One final technical note about the skin is that the glue side features a black strip which does not have any glue present. As the intended purpose of this strip is not entirely clear, I did not find that it negatively affected the adhesion (with so much surface area there is already plenty of glued surface), and indeed it did make the skins a bit easier to handle, so that is one nice feature.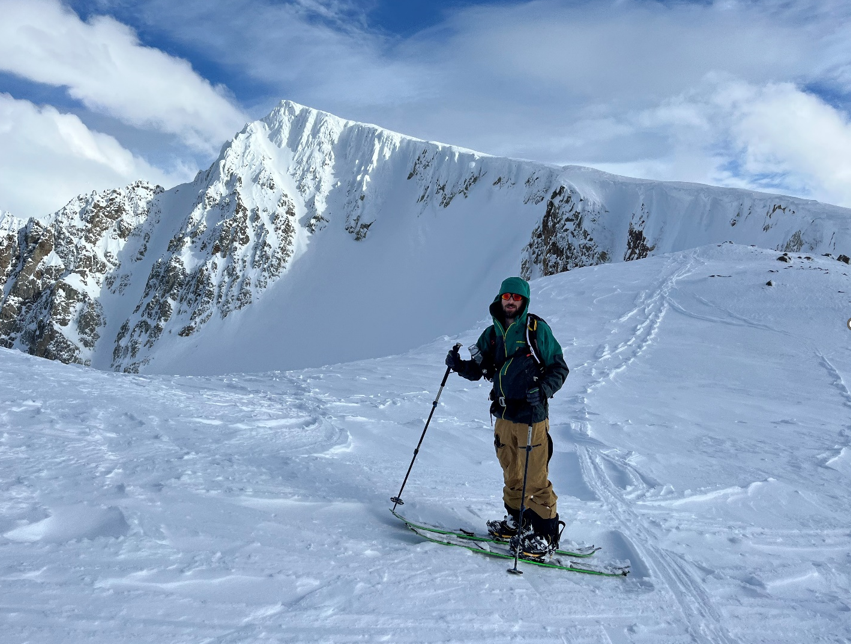 How Do They Climb and Glide?
Once cut and mounted, I tested out the skins in a variety of conditions in artic Norway, as well as a late season high alpine bush-wacking mission.
Right out of the box the glue was not excessive, and was easy to install and adjust, and held up very well.
I think the best review one can give with respect to the performance of a pair of skins is that they did not bother me, and indeed the performed their role in all the situations I put them through. This included both breaking track on powder, icy refreeze, and spring slush. I generally keep my skins in my jacket after removing them if there is a slight possibility to have to re-skin, but even when having to remove skins on an snowy arctic summit with strong winds, I didn't have problems with the glue when re-installing, like some of my comrades. Glide seems good, as did the grip. While it is difficult to compare directly (who wants to switch back and forth between skins on an icy slope), with the BD skins I may have been able to hold off marginally longer before switching to ski crampons, as the perceived traction is excellent.
Overall Impression
The pre-mounted tail clips and unclear instructions do make the trimming of these universal skins slightly more finicky than necessary. Otherwise, the quality of the Black Diamond Glidelight Splitboard Skins ($199.99) seems to be top notch, from the plush climbing traction to the glue, clips and accessories. However, the included tail clip does not work with all tail shapes, which may be a deal-breaker for certain boards.