It has been ages since I rode the Burton Custom Snowboard and boy have I been missing out. If you're in the market for a camber snowboard that can smash the entire mountain from powder to pipe, park, chunder snow you name it. The Burton Custom Camber Snowboard for 2023 has your name on it.
The Burton Custom is directional shaped designs which wants to go fall line at all times and if you allow it to, and have the strength for such riding this board will quickly become one of your all time favorite snowboards.
Camber
It is wonderful to see camber coming back. although it never really went away. This tried and true camber profile allows better edge contact, is loaded with pop and for riding aggressively it really doesn't get any better.
If you like to go fast the Burton Custom Snowboard works really well at high speed thanks in part to Burton's use of Dualzone EGD in the core. This added wood grain runs side to side vs how wood is normally pressed on a snowboard from tip to tail. With the Dualzone EGD you almost get extra edge hold when laying the board over on edge, it locks into place and locks some more.
For a camber snowboard I was really surprised by just how easy the Burton Custom was to rock from edge to edge. I grew up surfing and my style of riding uses lots of edges, I like to lean the board over and feel the pressure coming off the snow or water. And then snap it back the opposite way, lots of S turns.
Carbon Layer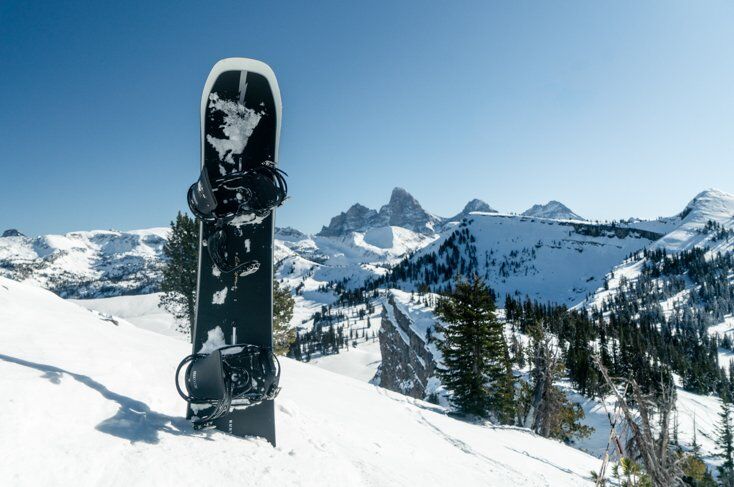 Burton has a full layer of carbon fiber just above the base which helps with the boards torsional rotation which was really noticeable when combines with the camber. You want to go left, you lean left and boom the boards already there. Same with going right or any direction for that matter, the responsiveness on this board is lightning quick.
Terrain
My favorite thing about riding the Burton Custom Snowboard was how easily it plowed through any snow conditions from deep snow, to hardpack, chunder, crud all of it. Along with being strong and powerful on every single terrain feature I put in it's path.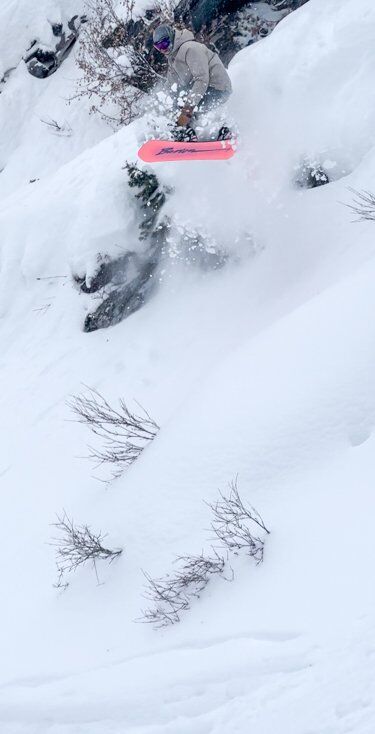 This would be a great board for people riding big mountain resorts like Jackson Hole, Big Sky, Snowbird and the park dudes (over 30) that have experience with camber will surely dig this board too. If you want to send a jump and land on the bolts this is the board for you. If you want to send a jump and land 3/4 the way, I would recommend a softer board with some rocker for forgiveness.
Overall Impression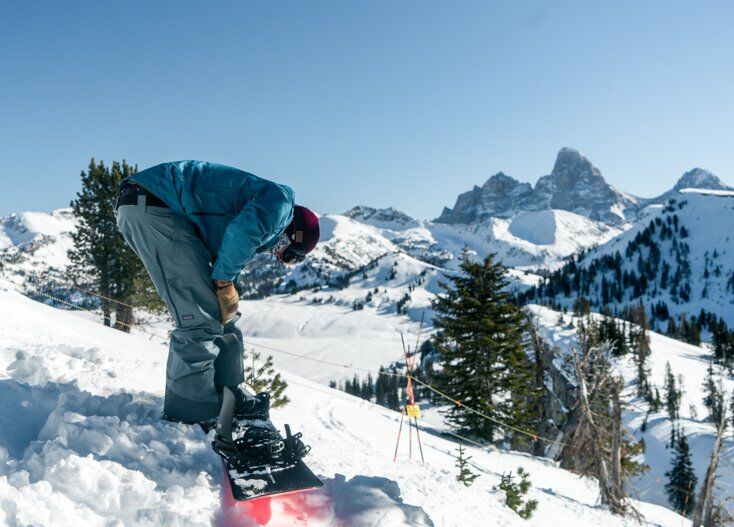 I haven't had to buy a board in years, but if I did it would be the Burton Custom Camber ($659.99) hands down. Just keep in mind the board does take a strong rider to be able to really ride it powerfully the way it needs to be ridden.
I had people complimenting my riding every time I was strapped into this board, and truly I feel it improved my riding or allowed me to ride the way I should on a snowboard. Its the sort of board everyone will be asking you about, as you will be ripping for sure. Kudos Burton, you nailed it here.
So if you've had your coffee, your pumped, your legs are strong and its dumping. This Burton Snowboard is going to be the powerhouse that is blasting past all your friends on a powder day.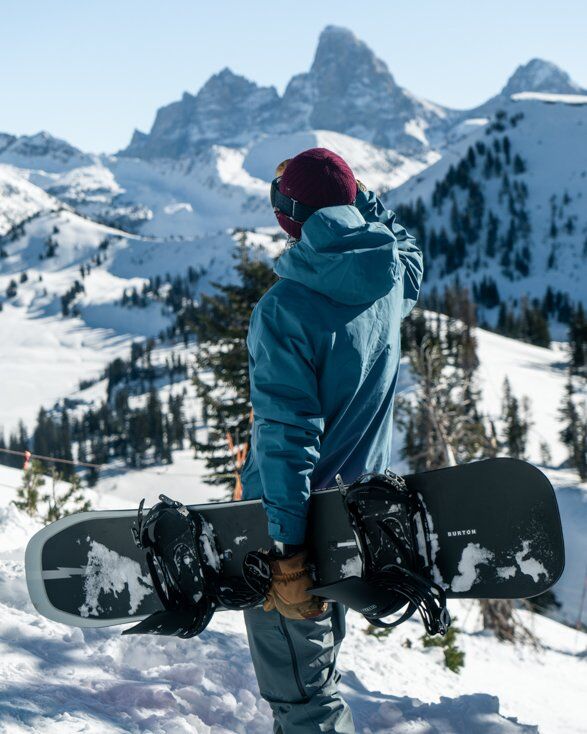 Related Articles: