After hearing about the Rave, we had to give the CERO One E-Bike a try. The bike is well built, easy to use, and designed for a little bit of everything.
Urban Design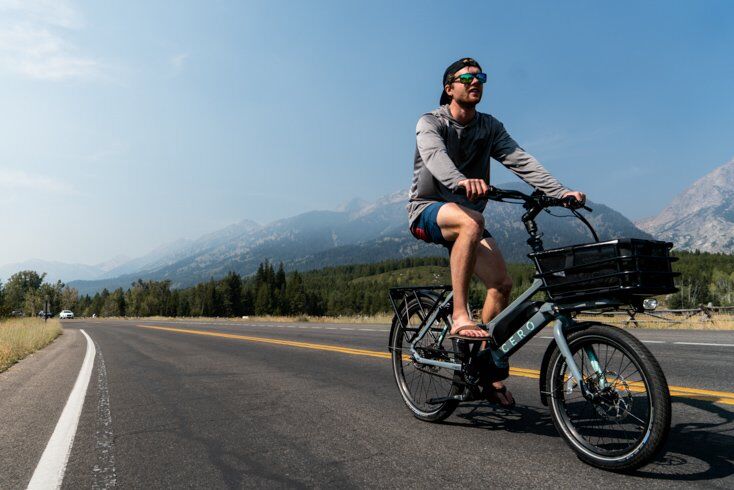 Now let's be clear: the CERO One has a little bit of everything – as it pertains to an urban ride. If you live on a dirt road or are looking for that backcountry adventure, the CERO One is not for you. This bike is excellent however, for cruising on bike paths, no-hassle commuting, and running errands.
The smaller 22" tire on the front makes for unparalleled maneuverability, while the dual modular racks make virtually any errand achievable. I was initially skeptical about the lack of suspension on the CERO One. After taking it on a spin however, I found the ride quite smooth and the energy conversion exciting.
Who is this bike for?
I would recommend this bike to anyone who wants to skip the traffic and opt for the new age of commuting and errand running. If you're in an urban environment or have access to paved bike paths, this bike will surely put a smile on your face and be more valuable than you could imagine.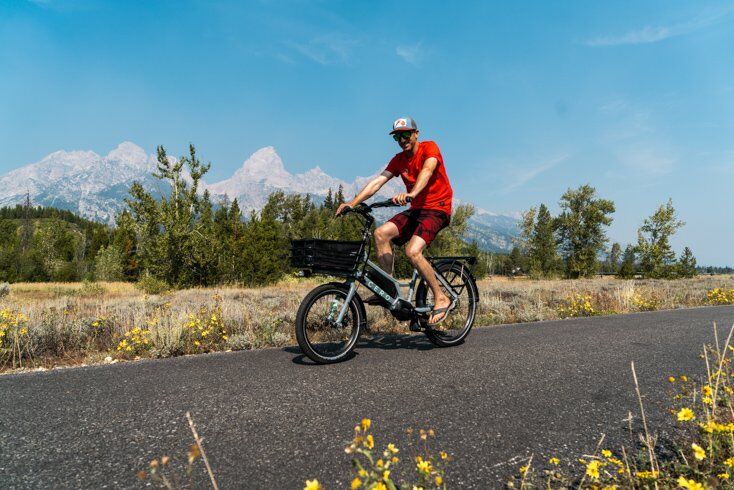 If you're looking for an off road adventure bike, this is not for you.
Long Range Battery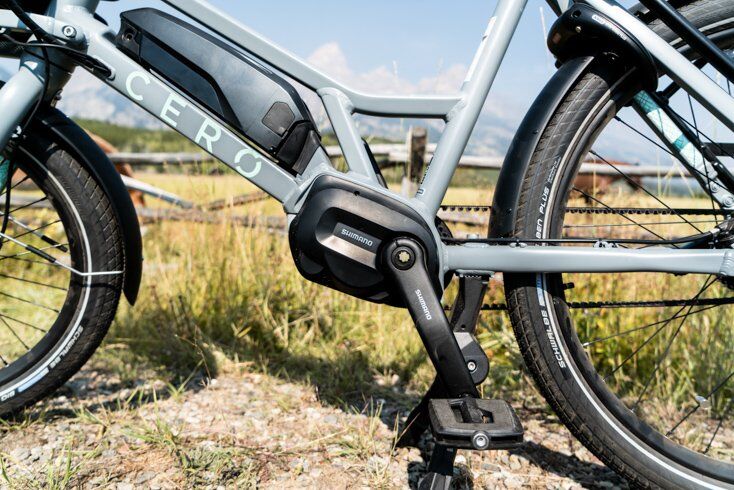 The CERO One is built to go and it does just that. The CERO One boasts an unparalleled 105 miles of range on a single charge. The Shimano E6100 mid-drive motor system combined with the Gates Carbon Belt Drive make for an effortless and smooth ride.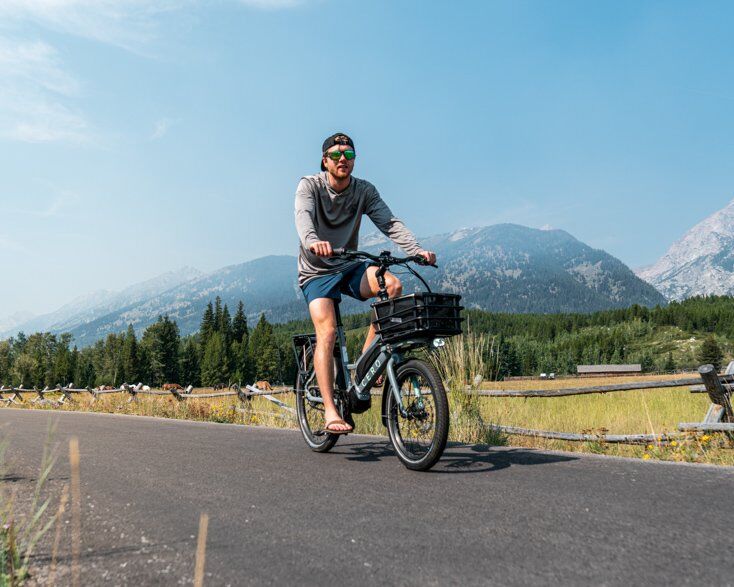 I admit to smiling almost the entire time I was on the bike.
Built to Last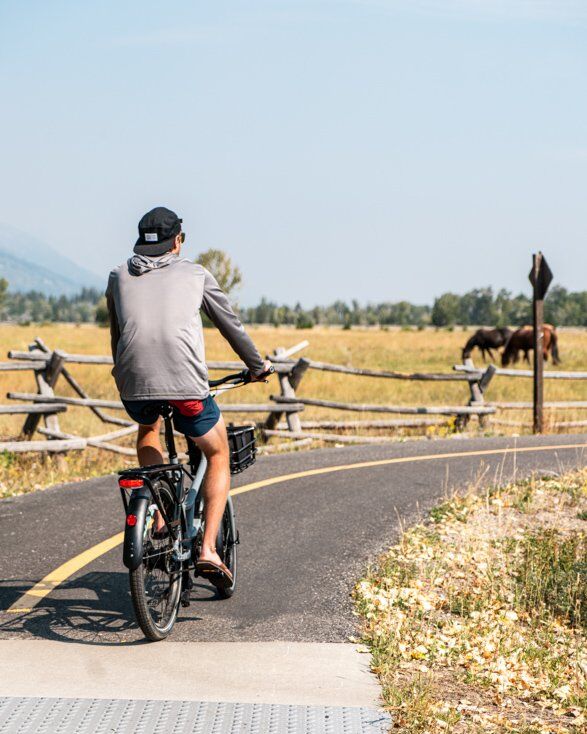 The CERO One Electric Cargo Bike retails at $3799.00. For this sort of investment, you'd better have a bike that lasts. The CERO One has a strong and sturdy aluminum frame as well as top of the line components that have stood the test of time. Unlike many competitors, the CERO One has eliminated many of the finicky parts we see on almost every bike.
The Shimano Inter-5E internal hub gears, eliminates the need for external gears, derailleur and all the other components that are constantly getting snagged, jammed and broken with normal use. The end result? One clean belt with superb efficiency and very little maintenance.
Thoughtful Features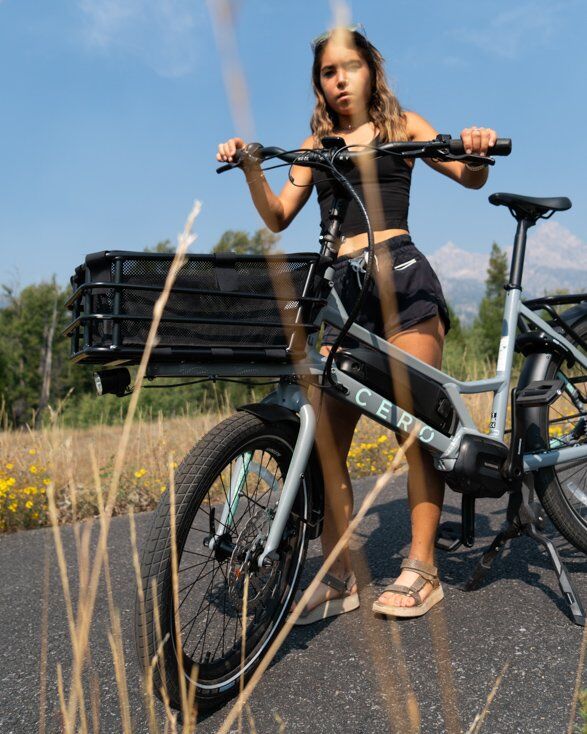 We often find that you pay for what you get when it comes to logical features. The CERO One has a step-through frame that makes for getting on and off a breeze. The dual kickstand also helps to keep the bike upright with any load.
The bright LCD monitor includes a wide-range of helpful metrics and can even wirelessly pair to your smartphone. The CERO One also comes with: fenders, adjustable handlebars, and lighting. In short, the CERO One took no shortcuts and thought through every component.
Overall Impression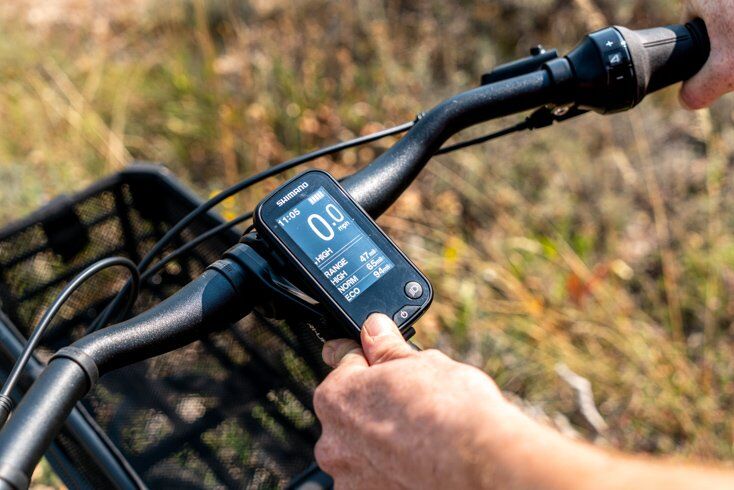 The CERP One E-Bike ($3,799) is a well-rounded bike, ideal for urban commutes. This bike boasts the best-in-class components and design, making it one heck of a machine. The long-range battery, drive belt and internal hub gears were some of my favorite features of this CERO Electric Bike. These features combined with the modular cargo racks, makes for a fun versatile bike that can go forever with little effort.
Related Articles: