This last season, with 3 years of regular family backpacking under his belt, it was time for my boy Jackson to carry his own pack. Leading to a frustrating search for a proper hiking pack for a 4-year-old. Enter my go-to Deuter and their youth Climber 22L Backpack.
Kids Hiking Backpack
The key to finding a backpack for young kids, I discovered, is to ensure it's the right length and that it's engineered for backpacking. The Deuter Climber 22L is actually a kid's outdoor pack. Now it was time for the fun part — Jackson's first big trip.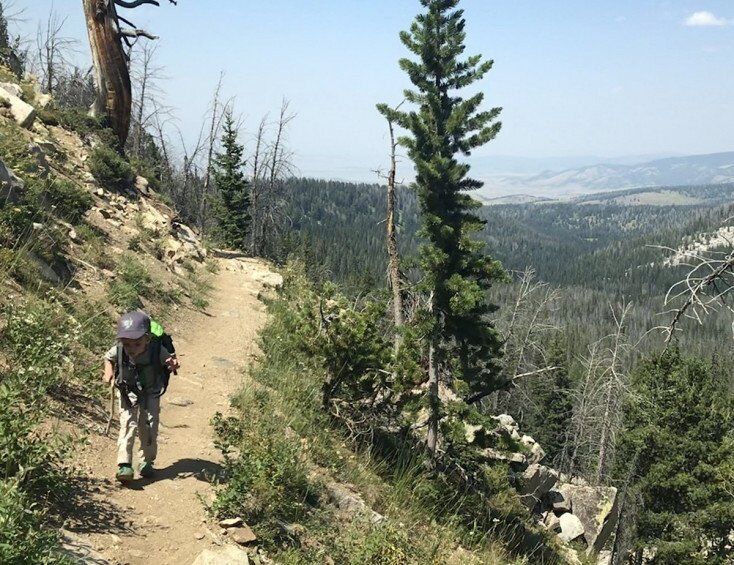 For our first ever dudes-only backpack, Jackson and I returned to an old favorite 9K+ foot shelf about 4 miles from the nearest trailhead, reached by a final push up the Devil's Staircase. I had all the camping gear so it was a necessity that he carries his own clothes, water bottle, and snacks. The waist strap was a little loose on the string bean boy but once he put his jacket and a thicker layer on — did I mention we were racing a cold rainstorm along the canyon floor? — it fit perfectly. He made it the first 3 miles with little more than a bathroom break. With his bookbag he'd complained about a mile in about shoulder pain; with the Deuter Climber Pack, he never complained. Like, never. Even when we were powering uphill at a pretty aggressive pace. This was hands down the most weight he'd ever carried and the longest distance he'd gone at a steady clip and the kid killed it.
Backpack Size and Weight
At 22L and less than a pound and a half, it's perfect — any more capacity, you risk an elementary schooler flagging underweight. Any less, what's the point? No doubt the cross-body straps and the plastic internal frame came in huge. And as boy or girl grows, there are plenty of points for clipping on extra pieces of gear from climbing poles to a sleeping bag to ice axe; And it's hydration pack compatible. But I wondered, could it handle the abuse a young mountain goat can deliver?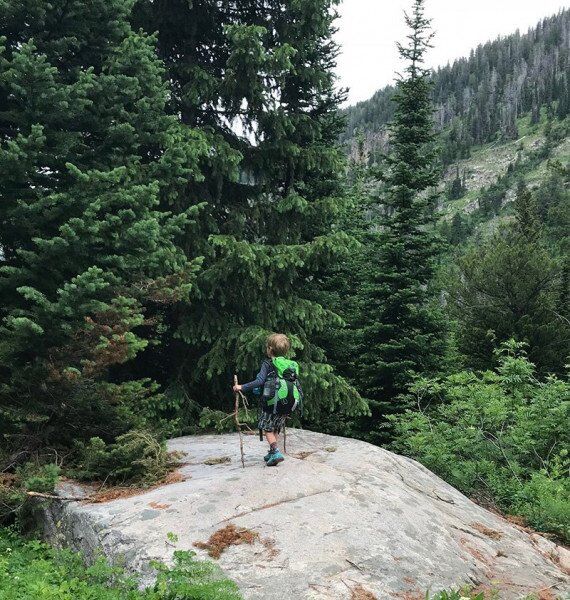 Our late-summer backpack was over 3 miles to our site (with another couple miles after to the peak). The in was a sweaty trudge through muggy trees and sun-baked canyon rim. But given that Deuter has applied the airflow tech from its leading grown-up packs to this kid's pack, he never overheated. The following day we hiked out in a storm cell and everything inside stayed dry. Which we'd actually already tested on that prior mission up to the Teton Shelf.
On that trip, it had been raining off and on the whole time. We'd stopped just below the stone steps to the shelf, built a camp, and cooked dinner in a vestibule to avoid the downpour. But after it passed, I'd turned to the boy: "So, what do you want to do?"
"Let's get to the top."
We packed up the tent and continued on. His change of clothes and his small book were dry and warm despite thick beads of water on the pack. It keeps the sweat down and keeps out the cold rain. That helps take your kid comfortably and properly into everything an outdoor adventure can throw at him or her.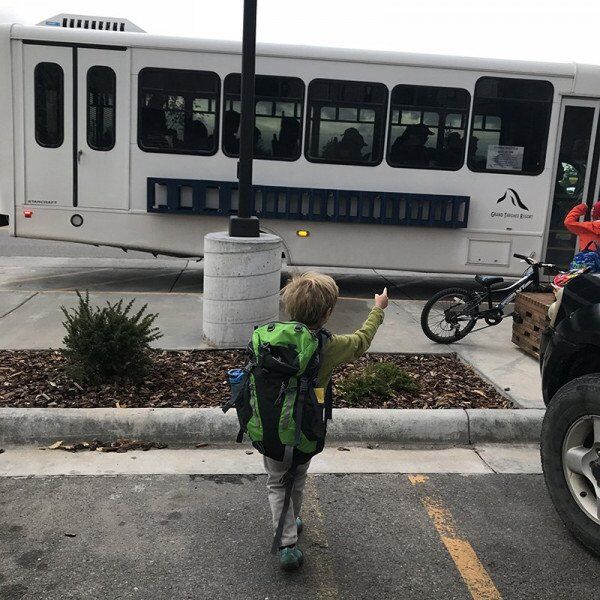 And when it comes to versatility, how about staying through the ages? Kids grow, fast. With the wide range of heights and the 22L capacity, this is the pack your little adventurer can rock out for a couple years. But as we're nearing back-to-school, this pack can also hold changes of clothes, water bottle, and anything else they'd need for pre-K and elementary school. It doubles as the coolest back-to-school pack, guaranteed to impress kids and parents alike.
Jackson's backcountry pack also became his summer camp pack and his travel pack. He wears it onto the camp bus with pride. He packed his toys and books and iPad into it for a trans-con flight. So instead of another 20-dollar Target pack speckled with frog tesselations that'll last maybe one year, why not buy a pack that can carry the stuff to class and school and travel in mountain adventure style but also excel on big backcountry missions?
Overall Impression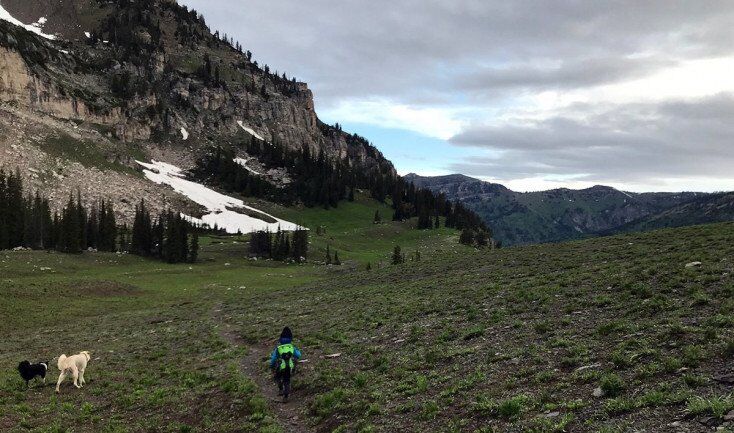 Let me get one thing straight – I get to test a lot of gear for free. But I've spent more money on packs from Deuter than from any other company. They blend that Teutonic ruggedness with features and details for days. I was looking for a kid-carrying pack and lo and behold, after exhaustive research I discovered that the best was the Deuter Kid Comfort III – that was the pack in which I carried Jackson comfortably up to the 11,200-foot summit of Sleeping Indian just after his 1st birthday, his first big summit. It's pretty appropriate, then, that Jackson's first outdoors backpack of his own is a Deuter.
So as you finish up back-to-school shopping for your single-digits pup – much less if you just want to get the kid a functional outdoors pack – become that hero parent; get the versatile, rugged and super-engineered Deuter Climber 22L ($70).
Related Articles: