The Deuter Freerider Pro 34+ is a high-quality backpack designed for backcountry enthusiasts. With its durable construction and well-thought-out features, this backpack is built to last and can easily accommodate all your gear on your way to untracked powder.
Storage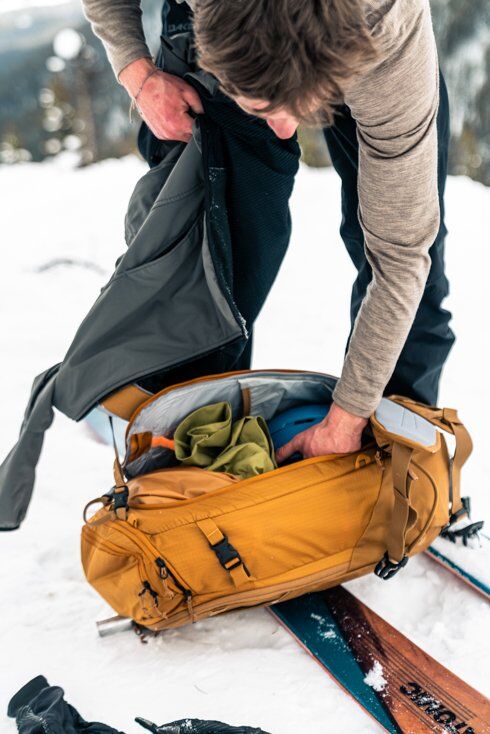 One of the key features of the Freerider Pro 34+ is its ample storage capacity. With a 34L volume, this backpack has plenty of room for all your essentials, including clothing, food, water, and equipment. I loved how the main compartment was accessible from the back as well as the top. The roll top closure is also great for keeping snow and moisture out of the bag.
In addition to the main compartment the Deuter Freerider Pro also has a dedicated shovel and probe compartment, goggle pocket, and hip pockets. All of this is packed into a sleek design making it ideal for short trips or longer expeditions.
Thoughtful Design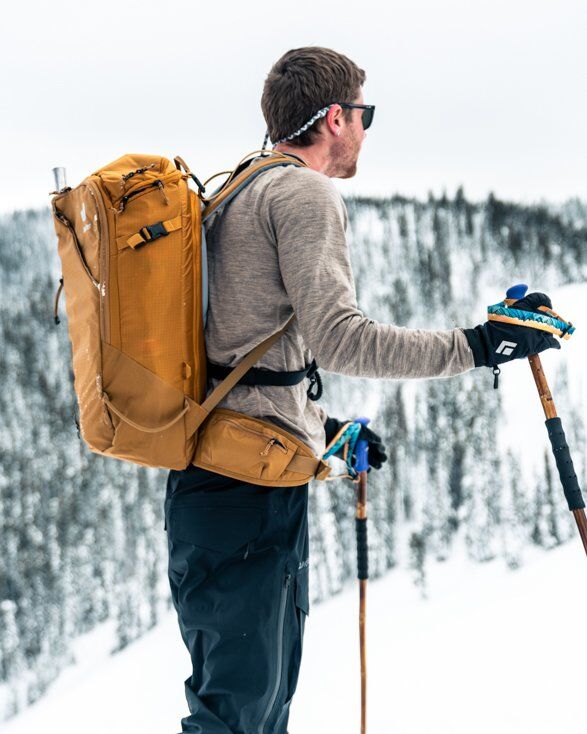 Another great feature of the Freerider Pro 34+ is its versatility. This backpack is designed to be used for a variety of winter objectives. Whether you're looking for a tame tour or a mountaineering quest the Deuter Freerider pro has you covered. This bag has a ski and snowboard carrying system, ice axe and trekking pole loops, helmet holder, and even a snug place for your rope. This thoughtful design makes it a great choice for anyone trying to get into the backcountry that plans to hike with their skis affixed diagonally on the outside of the pack.
Carrying Comfort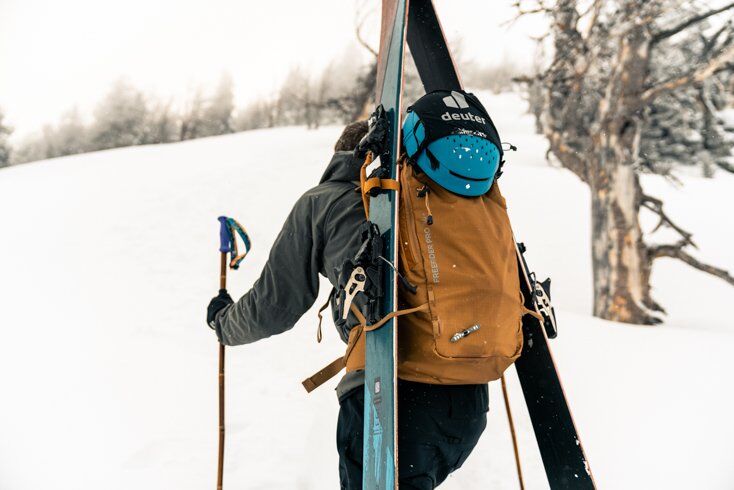 In terms of comfort, the Freerider Pro 34+ is also impressive. It has a padded back panel and shoulder straps that are adjustable to ensure a comfortable and secure fit. The Deuter Backpack also has a hip belt to distribute the weight of the pack evenly, reducing strain on your shoulders and back.
Overall Impression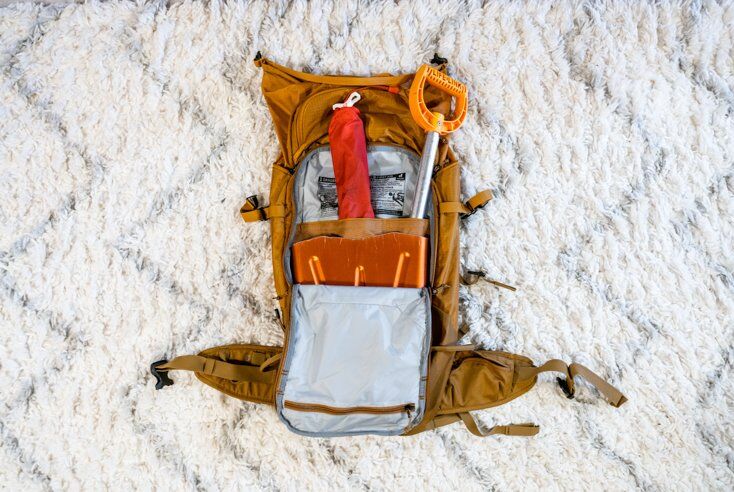 Overall, the Deuter Freerider Pro 34+ Backpack ($190.00) is a high-quality and versatile backpack with snow resistant fabric that is well-suited for a variety of winter objectives. Its ample storage capacity, numerous features, and comfortable design make it a great choice for anyone looking for a reliable and functional backcountry bag.
Related Articles: