Our favorite fly fishing gear that we have tested over the last couple of years has led us to compile a list of the best fly fishing gear.  Check out our picks for the essentials for Fly Fishing that any new fisherman and experienced anglers alike will appreciate.
Fly Fishing Gear List
Fly Fishing Mosquito Repellant
Redington Crux Fly Rod
If your fly fisher needs a new rod, you absolutely can't go wrong with the Crux. It's one of Redington's top-of-the-line rods, complete with pre-compressed cork grip, Line Speed Taper tech, and increased connectivity between sections for superior feel. It's designed to work well for short-, mid-, and long-distance casting. In short, it's an amazing all-around fly fishing rod.
It's certainly an investment, but the Reddington Crux Fly Rod that will make any fly fisherman or fisherwoman smile, and keep them smiling for a long time. With fifteen different combinations of length, handle style, and rod weight, you'll be able to get the perfect rod for your recipient, no matter their style or preferred fishing spot. [Purchase: $399]
Echo 3 Fly Rod
If you haven't had the opportunity to throw an Echo 3 Fly Rod I would strongly recommend it. The Echo 3 shown above with an 18lb Coho is one of Echos most advanced rods, built with high modulus graphite fibers, equaling strong and light. I felt completely at ease letting the rod do the work battling pods of dime-bright, screaming coho. For me, the 10' 7wt is a great streamer stick for big water. And, for the price, it can't be beaten. Also, the lifetime warranty is crucial, even though that's par for the course these days, these guys had my rod back to me in two weeks. [Purchase: $349.95]
Sage One Fly Rod
Sage One: A great versatile rod for any serious angler. There was a lot of hype about the new rod technology in the One, but to put it simply; its carbon fiber inner core equals an ultra light ultra powerful rod. The 6 weight is perfect for chucking meaty streamers in late fall or tossing hoppers on a windy summer day. A definite must in the arsenal. [Purchase: $450]
Orvis Fly Reels
Whether you're gifting a fly rod or you just know that your friend or family member needs a new reel, you can't go wrong with one from Orvis. With tons of options like the affordable Clearwater Large-Arbor ($65) to the ultra-lightweight Hydro SL ($239), there's a reel for every fly-fishing enthusiast.
We didn't recommend specific Orvis Fly Fishing Reels because each reel has a different best use. Some are for lighter rods, some are for heavier. Some have more drag, some have less. So your best bet here is to talk to a friend of your recipient to find out what they might like, or do some snooping to see what will work best for them.
Fly Fishing Clothing Essentials
Patagonia Rio Azul Waders
When you're standing thigh-deep in cold water, you need the best protection you can get. And when it comes to outdoor gear, there's no beating Patagonia. These waders are their lightest, most easily packable pair. With fully taped seams, neoprene booties, and waterproof-but-breathable construction, your fly fisher will be more comfortable than they've ever been.
These are men's waders, but Patagonia has fantastic women's waders as well—check out the Women's Spring River Waders that include a reach-through handwarmer pocket, convertible chest-or-waist height, and a female-specific fit. [Purchase: $249]
Redington First Run Fishing Vest
Why do so many fishermen and fisherwomen wear vests? Because they're lightweight, let you stash a lot of stuff, and let your arms breathe. It's a no-brainer. This vest ups the ante by including enough room for a one-liter hydration reservoir to make it easier to stay hydrated.
Combine that with standard features like a rod loop, tons of pockets, and room for stashing flies, and you have a great vest for a really reasonable price. [Purchase: $59.99]
Orvis Clearwater Vest
Orvis Clearwater: Have an aspiring new fly fisher? The Clearwater outfit is the perfect setup with everything you need to get started and the quality to keep up with your progression. The 9′ 5 weight is an all-around winner for dries, nymphs, and streamers. Not to mention Orvis's killer lifetime warranty.  [Purchase: $79]
Columbia Beadhead Shirt
You might not think of a plaid shirt as being a gift specifically for a fishing enthusiast . . . but Columbia packs so much fishing-friendly technology into this shirt that you might be surprised.
The shirt itself has UPF 30 sun protection, warding off sunburn on long days in the stream. Roll-up sleeves with tab holders make it great for a wide variety of weather. And there's even a rod holder above the left breast pocket for when your recipient needs to keep his or her hands-free. It really is made for fishing. [Purchase: $78]
Columbia PFG Fishing Hat
Fly fishing gear isn't cheap, and it can be hard to pick the right piece of equipment when everyone has their own setups and preferences. But this hat is beloved across the board. The Flexfit sizing makes it easy to find the right fit, and the patch on the front is an American flag with fish instead of stripes. What more could you ask for? [Purchase: $13]

Patagonia Foot Tractor Wading Boot
Once again, Patagonia is changing the game. Their new redesigned Patagonia Foot Tractor Wading Boots have aluminum bars built into the sole offering superior traction while wading. The malleable metal actually bends to match the slick boulders or algae covered bedrock. Combined with Patagonia's durability and iron clad guarantee, these boots will have you fishing for many years to come. [Purchase: $279]
Think those boots are cool?  Check out the brand new Patagonia Danner Wadding Boots for 2019.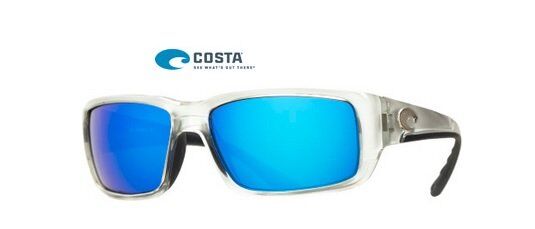 Costa Del Mar Fantail Sunglasses
The best sunglasses on the market. The Costa Del Mar Fantail Sunglasses offer superior protection and clarity. With the Fantails spot those monsters lurking before they spot you and be able to read the water like never before. For the best clarity get the glass lenses. [Purchase: $117]
Thermacell MR150 Mosquito Repeller
Spending a summer in the streams means lots (and lots and lots and lots) of mosquito bites. Give the gift of less itching with this small device that projects a 15′ x 15′ square of a mosquito-free zone. The repellent is a synthetic form of a natural insect repellent, so it's less awful than DEET. And you get 12 hours of repelling with a single butane cartridge. [Purchase: $24.75]
Yeti Rambler Mug
The Yeti Rambler is a gift that will keep on giving. Whether you're going out for some winter midging or afloat in the peak of the summer action, this mug is for you. The Rambler will keep your hots HOT and your colds COLD far longer than any other mug out there. [Purchase: $24.95]
How to Tie Double Surgeons Knot
How to Tie a Fisherman's Knot
It is strong, easy to tie, and reliable. When attaching the tippet to the fly, use the fisherman's knot!
Guide to Fishing for Steelhead Trout
Steelhead will make long journeys. All steelhead are in search of slow-moving gravel bottomed, typically shallow, areas to finally rest and lay their eggs. A typical steelhead will spend three years in its stream environment before cursing to the big waters to grow, eat, grow some more, get huge, strong, and mean before heading back to where it was born to complete the cycle.
Some anglers drop jigs deep into the ocean to catch a wandering steelhead before it cruises back up the river, but the most exciting time to catch a steelhead is during its run. When steelhead leave the comfort of their marine environments they leave behind a feeding frenzy. During the run they are working harder thus making them hungrier.
Catching steelhead is no easy task but if you want to land one then follow these tips:
Stealhead Rod
A universal rod is an 8 weight. This can be fished on both the east and west coasts. Out west I suggest a 9 or 10, and in the east, you can get by with a 7 or stiff 6.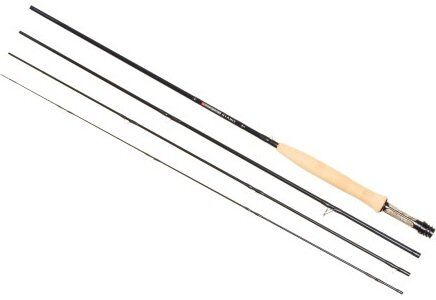 Stealhead Reel
Really (no pun intended) you can go with any reel. My hero, Mr. Lee Wulff, landed a 150-pound marlin on a dinky trout reel with a click drag, in the 1960's! But, if you want to really land the fish without waiting around then you must have a DISC DRAG reel. Steelhead are going to run you out; a disc drag allows you to bully the fish back if you need to keep it out of debris. They are smoother, cooler on the line, and easier on the fish too.
Stealhead Line
When your single-handing for steelhead the two most common techniques your going to use are mending and roll casting. Steelhead/salmon tapered lines are forward weighted and are floating. They are awesome when your mending 40 feet or more, and hen roll casting the buoyancy of the line makes for smooth, clean flips. Remember to keep your line clean!
Stealhear Leader & Tippet
This is easy—
9ft. 0x leader
16-24in. 1-3x tippet
I use a double surgeon's knot to attach the leader to the tippet.
Steelhead trout originated in the Kamchatka peninsula, an area located on the far eastern side of Russia but have matriculated into most parts of the world. They prefer cold water, making the Pacific Northwest an ideal habitat for steelhead. They have ventured into the deep Great Lakes of North America, grow to 45" and can reach 55 pounds (though the average is around 27" and 18 pounds).
A fisherman controversy states; only rainbow trout that have spent time in saltwater can be considered steelhead but salmonid biologists consider all lake run rainbows to also be in the steelhead family. Both saltwater and freshwater species grow to great sizes and both take on the same silvery coloration.
Fishing for steelhead is on every fly fisherman's dream list. Steelhead are strong, stubborn, and can make an expert trout fisherman feel like a little kid. They fight like hell, snap tippet like twigs, and will take you clear to the backing in the blink of an eye. But like bonefish, they are hard to please.
Steelhead eat almost everything but are uber sensitive during spawning. The presentation is key! Here is a list of flies that often lead to success:
Steelhead Flies
The Egg Pattern Fly
Yellow, off white, blood dot, orange, red, and pink all work. A little flash tied in isn't a bad idea to gain attraction.
The Egg Sucking Leech Fly
Nothing aggravates a steelhead more than a leech taking their precious eggs. They'll almost always go for this pattern if presented in the right place at the right time.
Showgirl, Tequila Sunrise, Shultzy Flesh Nug Fly
What it this thing? We're not sure but we know they "bug" the hell out of steelhead. These flies are never taken in a feeding pattern; they are taken out of aggression. Remember, presenting an agitator pattern is a lot different than presenting a feeding pattern.
Bitch Creek nymph, Polish nymph, Eztas nymph Fly
If you're going to catch them while feeding I highly suggest large nymphs. Anything that resembles a crustacean or large insect is a good bet. Scud hooks give your nymphs that scraggily creature look and when tied with some flash wrapping and weighted with a bead, they float subsurface quite well.
Conehead Bunny Muddler, Senyo's Trout Parr, Hawkins Triple Double Fly
The largest and most aggressive steelhead will go for a sculpin or muddler pattern. These flies contain the most nutrients and most closely resemble the food option of a steelheads seasonal marine vacation.
Basically, you're either trying to make the fish mad or feed it what it's looking for. Using bright colors typically works but having the right rod set up and right presentation is key to landing a steelhead. Good luck, happy fishing.