Check out our picks for great gifts for fly fishing gear that any new fisherman and experienced anglers alike will appreciate.
Best Fly Fishing Gear
If you're looking for durable waders, Orvis Pro is one of the most reliable out there. These waders have ultimate adaptability and a near-endless list of features and refinements. With a durable Cordura® fabric shell throughout, external storage pockets, removable OrthoLite® kneepads, and an athletic fit free of excess fabric, these are perfect for those trekking in and out of the woods to get to their favorite fishing spot. A must have any anglers fly fishing gear room.
Price: $498.00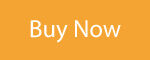 Whether for surf, driving, or fishing, Costa is easily the leader in quality sunglasses. The Half Moon Ocearch is a West Coast inspired pair of sunglasses that offers straight temples and integrated spring hinges for a simple and sporty vibe. They're available in a cool Tiger-Shark pattern that references some of the largest sharks in the world that frequent Half Moon Bay, California. They can be paired with blue or green polarized lens colors for precise clarity on the water. Good stuff.
Price: $259.00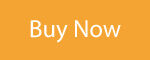 Simms was founded in 1980 by longtime river guide John Simms, and though they've focused on outputting GORE-TEX waders amongst other products, I love the SolarFlex Hooded Pullovers for their comfort and durability. Whether spending a day out in the sun, looking for an extra layer on a chilly morning, or trying to keep bugs off your skin, the SolarFlex Hooded Pullover helps keep you cool and comfortable in most outdoor conditions. It has a regular/loose fit, InsectSheild technology, and COR3 Technology that manages perspiration for ultimate comfort. Yes, yes, yes. One in every color should do, the perfect addition to your fly fishing outfit.
Price: $64.95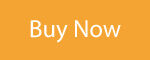 Few things bring me more joy than storm-proof matches, honestly — and UCO has perfected their sets. The UCO Titan is small, weighs just 2.9 ounces at around 4" long, and offers a replaceable striker so the container can be reused over and over again. The matches have a burn time of around 25 seconds, so if you're clumsy like me, they give you plenty of time to get the job done. I always carry an extra pack on long trips just in case.
Price: $9.95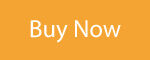 CamelBak released their Hot Cap in 2019 — and it's the drinking top us coffee drinkers have been dying for. With a simple twist, the cap allows me to sit my coffee from any angle — it works from 360 degrees — and it slowly releases the liquid so as I'm groggily driving to the river on an early morning, I don't burn my face off. Finally. It also tightens super easily so I can toss it in my bag for a hike, and keep my favorite beverage warm (or cool) for later.
Price: $22.00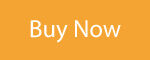 Put simply, I am completely obsessed with the Reyr Rod. Some outdoorsmen/outdoorswomen are all-in type folks: like, need the latest and greatest, hyper-specific products to enjoy their time outside. The Reyr Fly Rod and Reel, however, is an adaptable, accessible, and innovative take on the traditional reel and line. In Reyr's words: "It casts further than a Tenkara rod, but not quite as far as a traditional." In fact, the line actually travels INSIDE the rod — no eyelets or guides whatsoever. The whole thing telescopes down into a mere 17" length, so you can toss it in your pack, in your car, or on your bike for super easy transport. Folks, if you're looking for me, you can find me fishing with the Reyr on my lunch break. This thing rocks.
Price: $279.00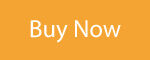 With more and more people flocking to trails to combat the stagnance of this year, water-based activities have skyrocketed. If you're looking for a new experience that flexes new muscles, a pedal kayak like the Hobie Mirage Passport is super fun, user-friendly, and allows for hands free fishing. The pedal style allows ultimate control combined with a push-pull rod for simple steering, and the hull design is incredibly stable, built for hauling gear and accommodating people of all sizes. Weight capacity is 325 pounds, the boat is 34" wide, and weighs 65 pounds total.
Price: $1,599.00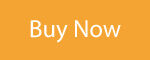 The Yakima DoubleHaul Rooftop Fly Rod is the ultimate solution for car-transporting fly rods. With the choice of a 6-foot or 11-foot long configuration, the carrier hosts top and bottom reel slots designed to fit most 10 or 12 wt reels. Universal mounting hardware fits to all Yakima crossbars and most other roof racks — and the apparatus holds up to 4 fully-string rods so you and your buddies are ready to hit the water when the moment is right. Custom-fitted felt padding on the inside of the holder offers precision reel protection, and the side storage style reduces impact on guides and eyelets.
Price: $699.00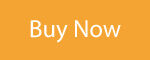 Over the past decade or so, coolers have been making a comeback — and despite the competition, Grizzly is the best of the best. All Grizzly hard coolers are IGBC Certified (meaning they're essentially bear-resistant), are pressure-injected with polyurethane foam for extra insulation, and from the reviews I've read, these guys are the ultimate company for customer service. The Grizzly 40 is the perfect size for a longer journey in the car, truck, or boat. For reference, size-wise 40 quarts is ~ the equivalent of 160 cups.
Price: $299.99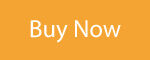 Okay, so I'm gonna lose my mind over this hammock for a sec. Not only was the Crua Koala crowdfunded…but this thing is the Lamborghini or hammocks. Seriously. I like Crua already because they innovate to develop some of the most useful products on the market — but the Koala Hammock had eight pockets – EIGHT – including a beer koozie and a tablet holder for all those boujee resters out there. It also comes with a pillow sleeve, a bug mesh covering, and pole-bars that stretch the apparatus out for ultimate comfort. If no one has told you to buy this for someone for the holidays…I am telling you right now. Do it.
Price: $199.00