The Heybike Cityrun is the perfect option for the commuter that doesn't want to drive a car. You may be living close to where you work – which can be an added convenience. Or maybe it's a bit of a hike.
An electronic bike or E-Bike can be great for all kinds of uses. Whether it's for commuting or mountain biking, finding the right one for your needs will be essential. You might find one that will be great for biking in urban settings for exploring the city and beyond.
Either way, you have a bike that will help you get some exercise in during your commute to and from work. With an adjustable front shot, seven different speeds, and a turn signal among other features – it's the bike of the future and may set the benchmark for what an e-bike should be.
We've got so much to talk about regarding this bike. We'll jump into the features and specs of the bike momentarily. First, let's discuss the Heybike brand and how they have emerged on the market.
About Heybike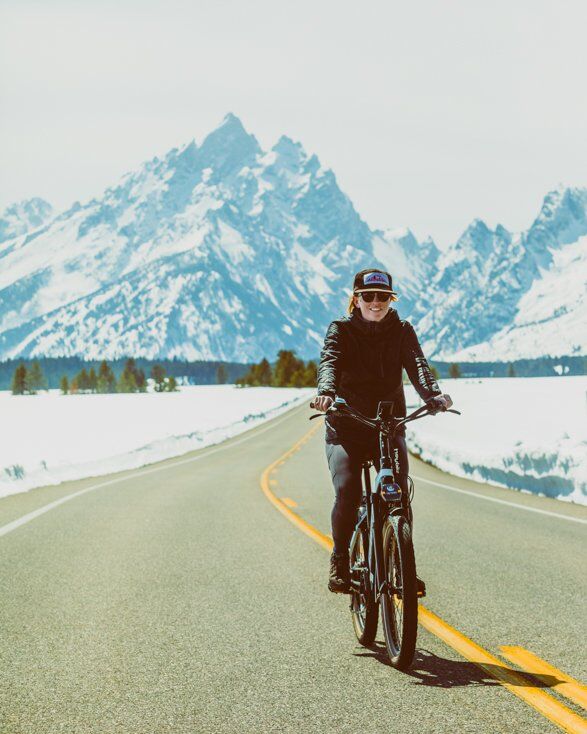 Heybike is an electric bicycle manufacturing company founded by two individuals named Jason and William. Both were cycling enthusiasts who have been in the same industry for years. They had a shared vision for making commuting with a mike more convenient.
Their first Heybike model was the Cityscape Electric Cruiser Bike. It was designed for commuters to make riding their bikes a lot easier to and from work. They did their part by creating up to 40 different e-bikes for every cyclist's needs and preferences.
They intend to create more bikes with the number of personal electric vehicles on the rise. Heybike knows that some electric transportation options may be expensive. For that reason, they were able to create bikes for the purpose of providing an affordable option.
If you are looking for bikes that will provide you with an excellent experience – Heybike just might be the best fit for you. If you're planning on using a bike for a commute or a Sunday ride on some rugged terrain, they might have an option for you.
Let's dive deeper into what makes the Heybike Cityrun E-Bike a great choice.
Heybike Cityrun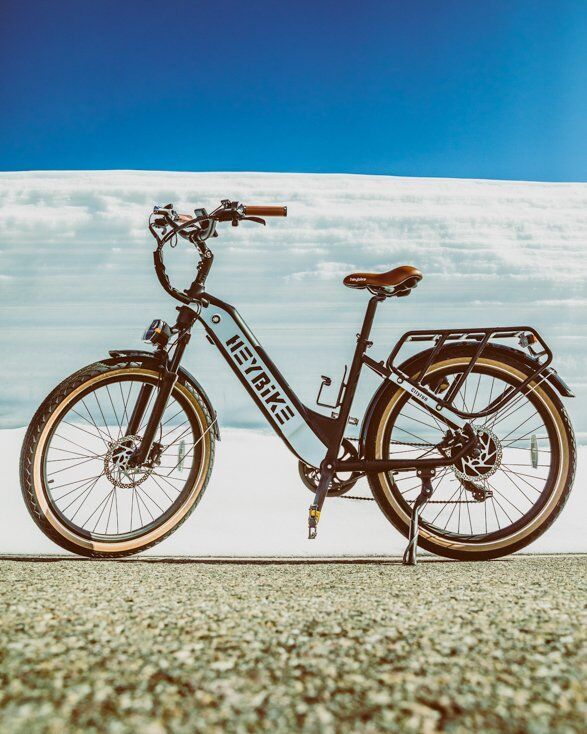 The Heybike Cityrun Electric Bicycle is a powerful e-bike that will be useful for the regular commutes to and from work. It can also be useful when you are running errands in and around town. Either way, it proves it's worth as a personal electric vehicle – albeit an alternative option compared to cars.
This has a top speed of up to 28.1 miles per hour. It's right around the speed limit for vehicles traveling in an urban area. So you will be traveling at the same speed and flow as city traffic.
You might not always be going that fast. But you can rest assured that you can increase speeds if you have no other obstacles close by. This e-bike has some of the other features that you would normally find in a regular vehicle.
This includes a turn signal and a brake light. This will alert drivers and riders letting you know which direction you're going to turn. It can also inform them that you are slowing down as well.
Either way, the signals and lights will keep you safe. After all, it's always a good idea to ride safely when you are somewhere in the city. You'll be able to get in and around town without getting caught up in a traffic jam.
No more having to honk horns. Or even press the gas pedal only to go a few inches. Ah – rush hour traffic is no match for anyone riding a Cityrun E-Bike. It's enough for me to trade in my vehicle just for one of these (if I had the chance to do so).
Features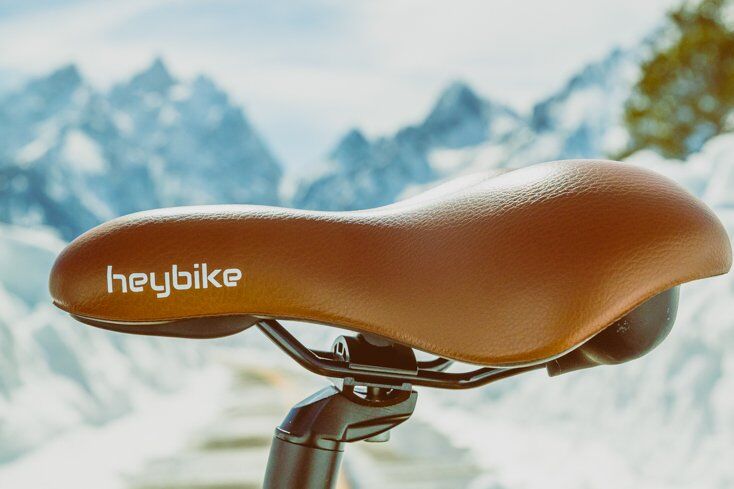 Comfortable riding: Imagine sitting on a bike seat that is relaxing – as if you're sitting at home on the sofa. The cool bike seat makes it all possible. That's because it uses shock absorbing seat tubes. If the ride is a bit bumpy, it won't be uncomfortable. Who said a regular bike ride has to be uncomfortable all the time?
Handlebars: The handlebars are more than just allowing you to grip and hang on for better control. In fact, you have a dashboard with multifunctional LCD displays right in front of you. This includes the speed, distance, time, and so much more. You'll also have the right hand twist throttle right at your fingertips for when you want to speed up or slow it down.
Pedal assist modes: This bike comes with five pedal assist modes. This will allow you to pedal with ease while being able to make your runs on a battery providing you with enough power to travel up to 55 miles on one charge.
7 Speed Shimano Shifter: This has a seven speed gear shift system that will make it easier to switch from one speed to another. Whether you're on a flat surface or climbing up a hill, you can be able to shift it to a speed that will be appropriate for your riding situation. At the same time, you can manage your energy expenditure so you don't have to waste too much of it.
Rear rack: Have something to carry around? Guess what – there's a rear rack for that. It can be useful for a backpack or a storage container that you can use to carry things around. It's solid in structure so you can easily secure things. Cityrun capacity for the rear rack is 120lb.
RSX Brakes: Powered by hydraulic disc brakes, it will make it easier for you to break in any possible condition. It's great for those who want a stable and safe ride. When compared to mechanical brakes, it has a shorter distance. Meaning you'll have a quicker stopping time. No need for waiting or allowing the bike to drag out a bit longer.
Battery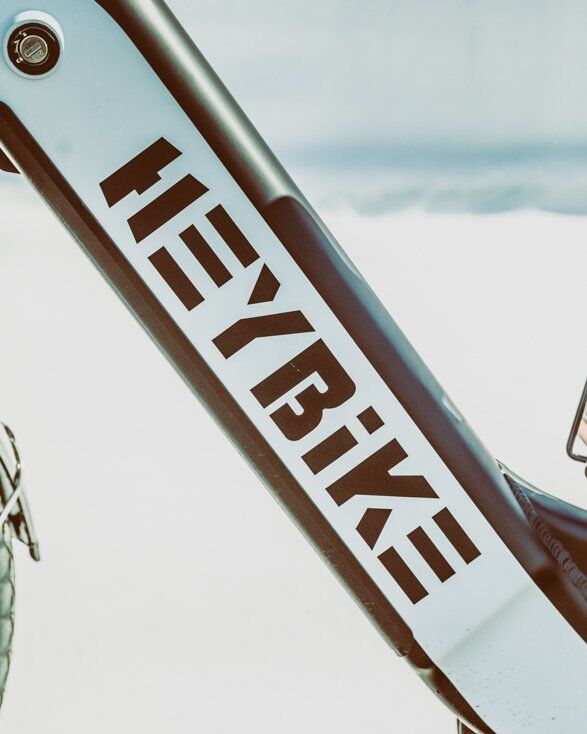 The battery is a 48V 15Ah Battery. It has a max range of up to 55 miles. It can also charge fairly quickly with times ranging from 4 to 5 hours. It's easy to remove as well for charging purposes.
Comfortable Ride
The tires have plenty of grip and will make it great for braking, cornering, and accelerating. They were designed to ensure the best safety. The tires are measured at 26 by 2.5 inches.
While the front features a hydraulic suspension front fork, which is perfect for reducing every instance of impact while you're riding on the road. This can control the vibrations caused by the road. So if the road is a bit bumpy, it will do its part to absorb as much shock as possible.
It's great for not just the work commutes and errand runs. It's great for a day of exploring the town on a bike.
Who's The Bike For?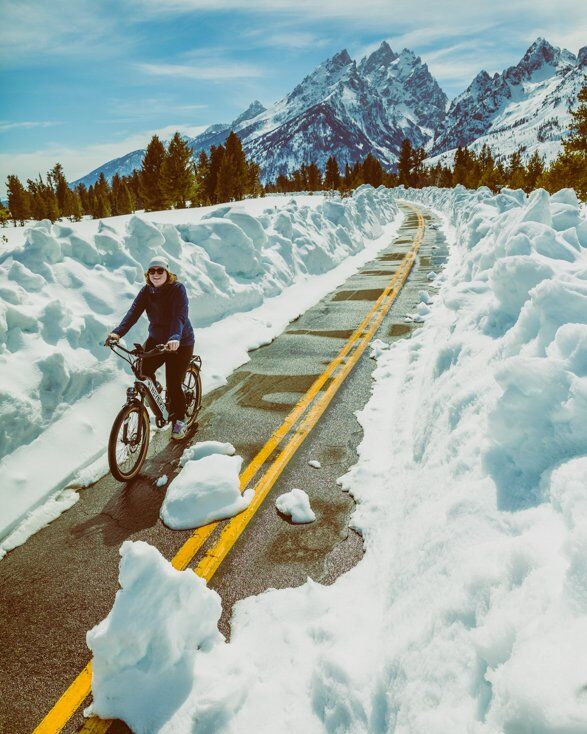 The Heybike Cityrun E-Bike is the best option for those who want an electric bike suitable for urban environments. If you choose to ditch the car in favor of something different, this might be the bike I highly recommend. Even with the rise of electric cars, there still might be the possibility of traffic jams occurring.
Nevertheless, you can navigate your way around them. Or even avoid them altogether just by riding a bike. This is a bike for smooth surfaces. It's not quite useful for terrain where an electric mountain bike might be more appropriate.
The bike has plenty of safety features – which gives me peace of mind knowing I'll be treated like any ordinary vehicle. Especially when it comes to using the turn signals. The traditional bikes and the cyclists using them might benefit from electric bikes like this.
This is a bike for the commuter or the city explorer. If you are looking for a great smooth riding bike for those flat surfaces, it's clear that the Cityrun is the best of them all.
When Can You Ride?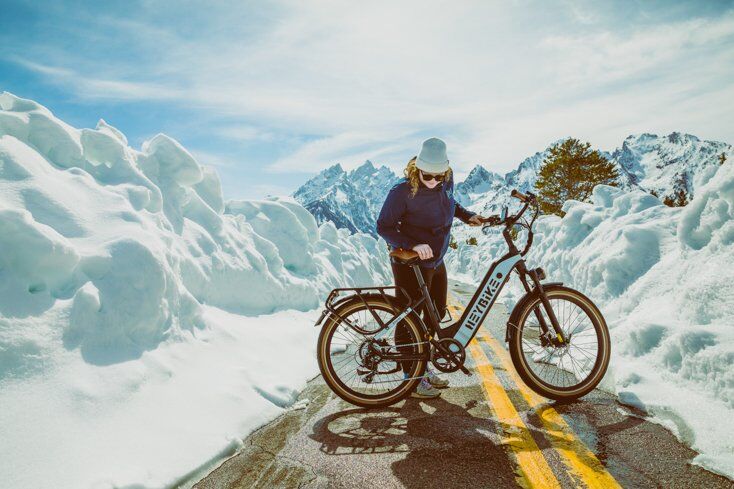 One thing you'll likely notice is that the Cityrun comes equipped with an LED headlight. Which means you can use this any time – day or night. The headlight will obviously come in handy whenever you're riding around at night and need to navigate through the dark.
It is also another well-placed safety feature and for obvious reasons. A traditional bike doesn't come equipped with a headlight. And even if you try and find one for such a bike, it might not be bright enough for oncoming traffic to notice.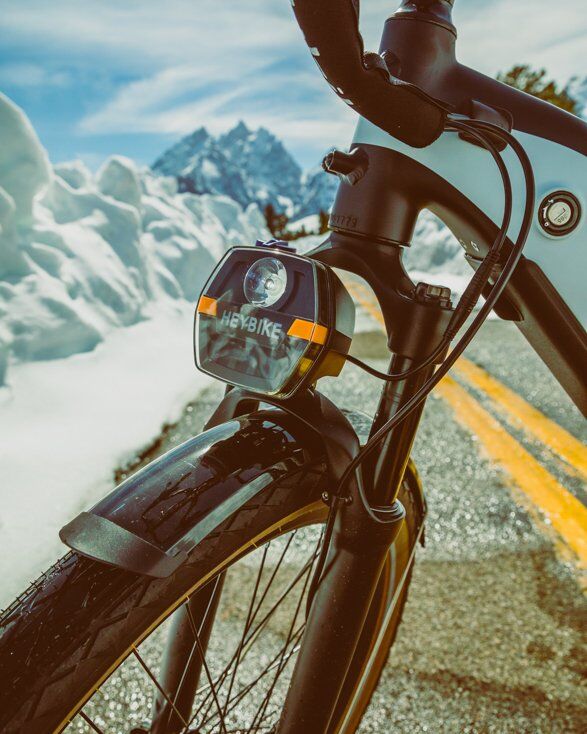 The headlight will be bright and noticeable enough for oncoming traffic to be aware of your presence. Still, I would highly recommend using a reflector vest if you decide to ride around at night. It's just as good as a helmet when it comes to biking safely.
This will be a bike useful for any purpose. Whether you're going to work, running errands, or just enjoying the ride, those are the best times for riding around. You can do it just about any time of the day.
You have the safety features that will allow you to ride around at night. So if you want to go on a night on the town with your bike in two – you can be able to do that.
You can ride it in most weather conditions. However, it may not be a good idea to use this bike if you're faced with the potential of dealing with conditions that will decrease visibility. If you won't be able to see, neither will other motor vehicle operators regardless of which direction they are traveling in.
You can even take this camping trip with you. While you might be able to deal with some rocky roads, they might not be as rough compared to other paths that a mountain bike will be able to handle.
Why Buy a Heybike?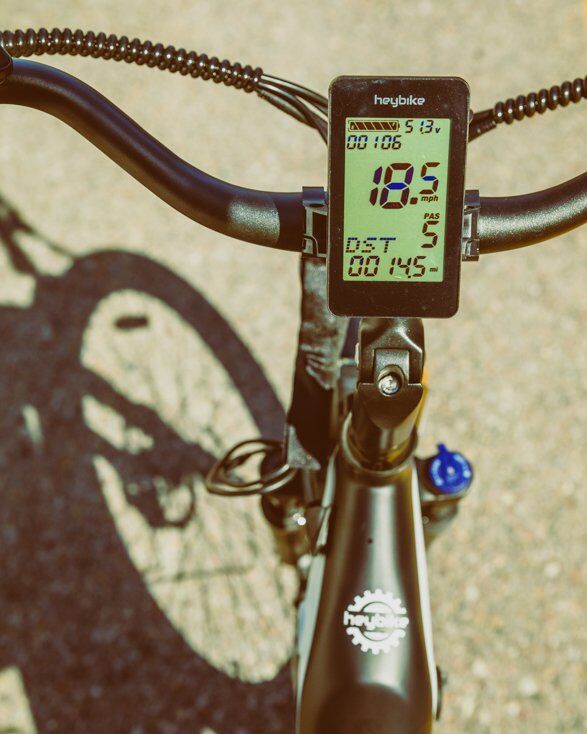 As someone who likes to ride a bike anywhere I'd like to go, I can say you'll need the Heybike Cityrun E-Bike for many reasons. This includes the following:
Safety features: It's got the lights indicating your presence including the turn signals. Vehicles will be able to notice you and be aware of where you are traveling.
Excellent grip: The grip on the tires is pretty good. Meaning you'll have excellent stability no matter if the pavement is wet or dry.
Smart accessibility: You'll be able to record your travels and be able to store them on the dedicated app. You can also keep track of your stats with the display situated on the handlebars.
Quick charging: Some bikes can take quite a while to charge. The Heybike Cityrun E-Bike can take at least a few hours. So you won't have to ride on a battery that is dangerously low or out of juice completely.
Overall Impression
For the best electric bike for commutes or just to ride around in the city, the Heybike Cityrun E-Bike ($1,299.99) has plenty of excellent features that will ensure that your ride is safe and stable every single time. It sets the stage for what the bikes of the future should look like.
If you bike on a regular basis as a means for transport, there may be no reasons why you shouldn't pass up on this electric bike in particular.
Related Articles: