Julbo glasses are in every mountaineer's kit. Ever since Jules Baud made his first pair of glasses in the early 20th century, Julbo has been adding new styles to fit the needs of the most demanding athletes.
You don't need to climb 8,000 meter peaks to reap the benefits of Julbo's. The Meta's from Julbo are their lightweight casual frames that combine Julbo's technical innovation with everyday style.
Weight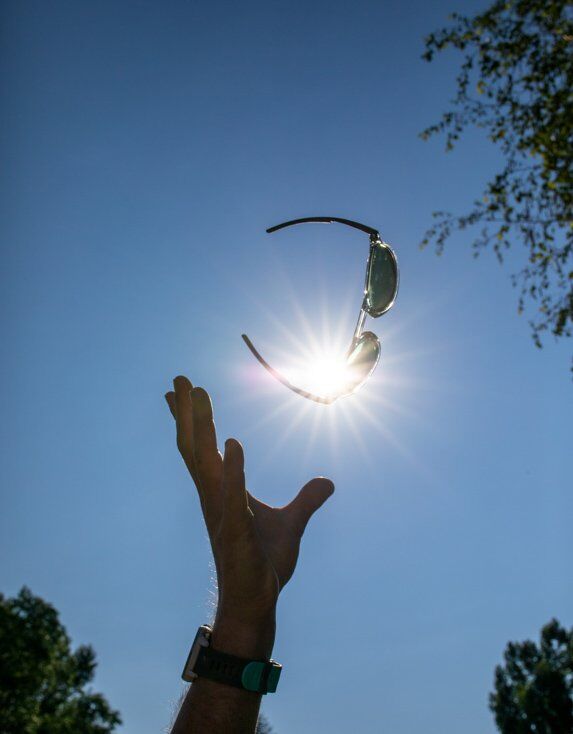 The first thing you notice is what you don't notice. The glasses are ultralight and sit on the nose like a feather. Soft synthetic pads grip the nose and temple without pulling hair or slipping down the bridge. The glasses stay on the face while running or riding because of the 20 gram total weight.
Lenses
The Meta comes in eight different frame and lens color combinations. The polycarbonate lenses come in different polarization and protection options. The glasses tested featured Julbo's Spectron Polarized 3 lens. The lens has a visibility light transmission (VLT) rating of 11% and is a category 3 for polarizing sun protection. This lens gives you all-around glare protection and a more neutral coloring compared to other lenses built for specific color temperatures.
Overall Impression
Whether you're out on the trails or at dinner on the patio, the Julbo Meta Sunglasses ($240.00) provide the superior sun protection Julbo is famous for in trendy style.
Related Articles: