Have you ever wanted a good affordable pair of sunglasses? Look no further, the Airblaster Polarized Glacier Glasses are it! I'm the type of person that doesn't buy expensive sunglasses because I lose them so often. Sound familiar?
Usually I get mine from gas stations for $9.99 or a thrift store for even cheaper. With that being said I have had a few higher grade sunglasses in my time but of course have broken or lost them all while playing outdoors.
Airblaster Polarized Glacier Glasses Skiing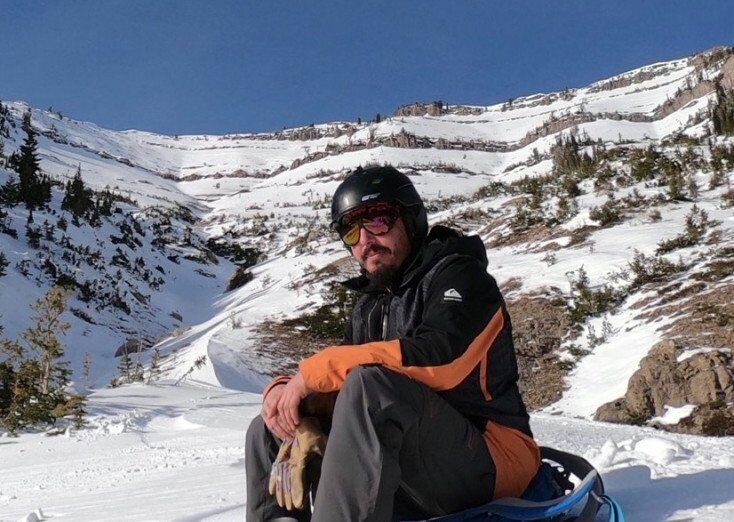 The Airblaster Polarized Glacier Sunglasses happened to be the perfect sunny's for me. I didn't get a chance to conquer any glaciers with them but did enjoy wearing them on a few bluebird days while splitboarding and backcountry snowboarding. One of the best features of these sunglasses is having the additional side protection on the eyes to reduce glare. A must when recreating in the snow to cut down on glare and reflection of light.
Pros
Lightweight
Durable
Great sun protection
Affordable
Comfortable
They didn't fog up too bad
No glare
Cons
No variety of lenses
They fogged up
Overall Impression
Overall there are not any reasons not to buy a pair of the Airblaster Glacier Sunglasses ($124.95) especially when compared in price to the Vaurnet Glacier Glasses we recently reviewed.
and add them to your collection of shades. Use them for a driving shade or on the mountain to protect your pupils and you won't be disappointed.