For a snowboard that can plow over anything in it's path I would like to introduce you to the K2 Alchemist. The K2 Alchemist Snowboard is a directional snowboard that is best ridden by intermediate to advanced riders.
Profile
The K2 Alchemist is a camber dominate snowboard with a little bit of rocker at the tip for floating in powder. This board really does well at ski resorts, in big mountain terrain and would surely be the board to bring on a snowcat trip.
What I like about the boards camber profile is it really allows you to jump and land with power, make hard turns without washing out and if you trust the board and have the power to ride it top to bottom it will truly take you anywhere you want to go and with ease.
Terrain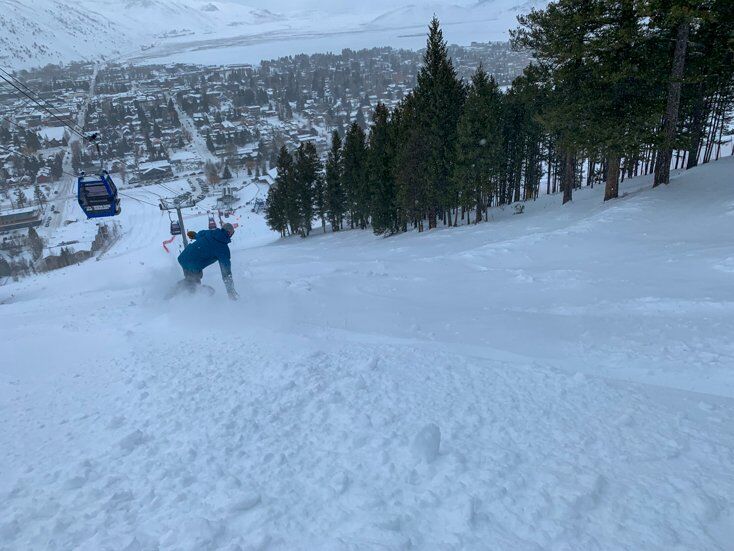 One of the great things about the Alchemist from K2 is the boards ability to ride smoothly over choppy terrain. This is in part to K2's use of SpaceGlass, a fiberglass insert you can see through the top sheet of the board at the nose.
Combined with Spectral Braid which is really unique technology allowing K2 to have different stiffness from front to back and side to side. The differences in stiffness mean you have a snowboard that has just the rite amount of flex from front to back and a totally different but equally well performing flex from side to side.
What happens is basically any direction you have this board pointed it's going to work and feel comfortable going. With this being a directional board that can handle some chatter I think riding fall line is where this board will really excel.
If you like to jump of terrain features K2 added carbon power forks in the tail that help with getting pop and stomping those must land camber landings.
Who's the Board For?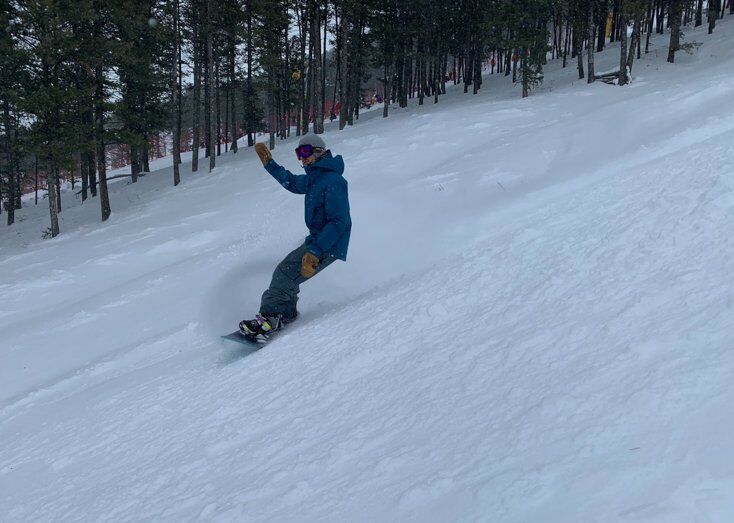 Stronger snowboarders that have experience riding camber will surely love the K2 Alchemist Snowboard. It offers the tried and true stability and power of camber with a little added rocker in the nose for powder days.
Big mountain riders will love this board for it's directional shape and ability to ride fast over variable terrain while feeling like your always riding on powder.
Add in the tapered nose and the board really does well in powder especially when your riding 3-4 turns in advance if that makes sense.
K2 Alchemist Sizing
154, 157, 159W, 160, 163, 164W
Overall Impression
Easily one of the best snowboards we have tested in the past few seasons and a board I will keep in my quiver for riding on just about any day is the K2 Alchemist Snowboard ($699.95).
It's lightweight, fast, has great pop and really made me feel like I was a stronger rider than I am, so thanks K2 for that. If you want to charge on a snowboard this season regardless of what the mountain throws your way this profile has you dialed.
Related Articles: