The KBO Breeze E-bike is one breeze of a ride. The sleek, modern design even makes it fun to look at. This well-built bike is the all-in-one for anyone looking for a comfortable commute, a fun ride, or a family toy.
Long Range Battery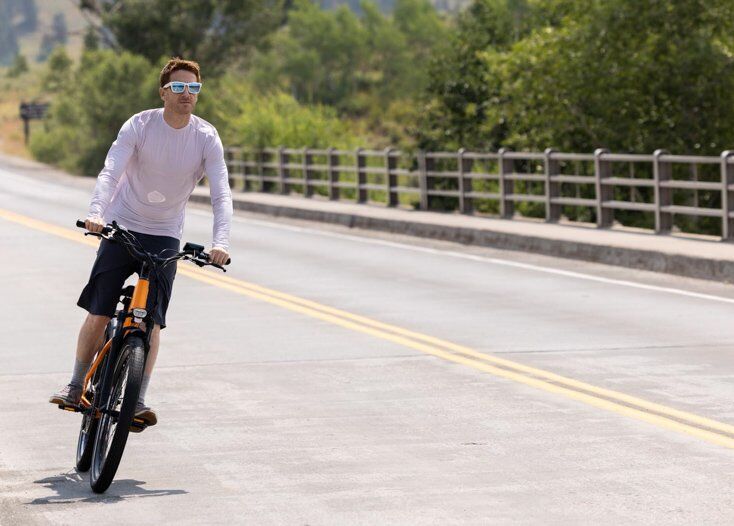 A defining feature of the KBO Breeze Ebike is the long-range battery. The removable 48V, 16Ah Lithium-ion Battery with Samsung/LG Cells offers 55 miles of riding and can fully charge in only 5 hours. 55 miles is not to be taken with a grain of salt.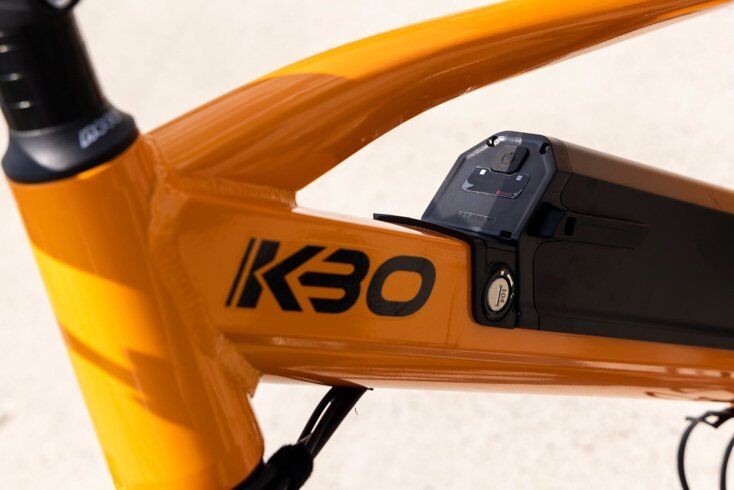 During our test ride we were romping up steep dirt roads at full throttle and were surprised at the small dent we made in the battery life. Whether you're after a long adventure or multiple commutes around town, the KBO Breeze Ebike has you covered.
500W Hub Motor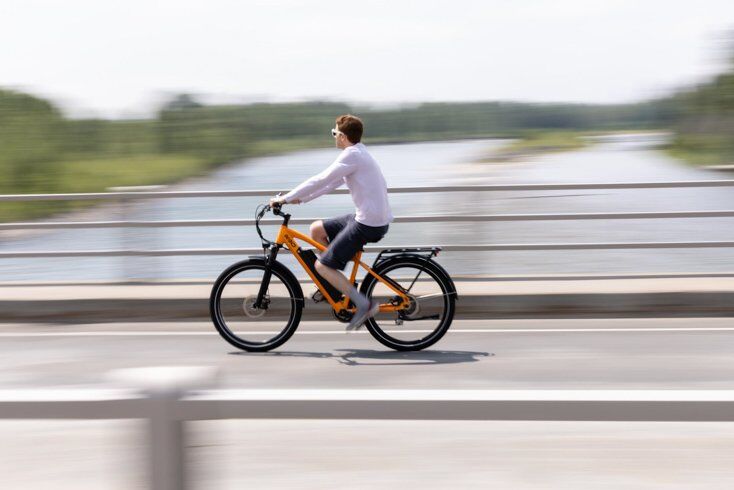 The KBO Breeze Electric Bike comes equipped with a peak 750W – sustained 500W – brushless geared hub motor. The power of the Breeze was no secret when charging up sustained hills or picking up speed on the flats. We all know of those hills that no one wants to pedal, the KBO Breeze can get you there.
5 Level Pedal Assist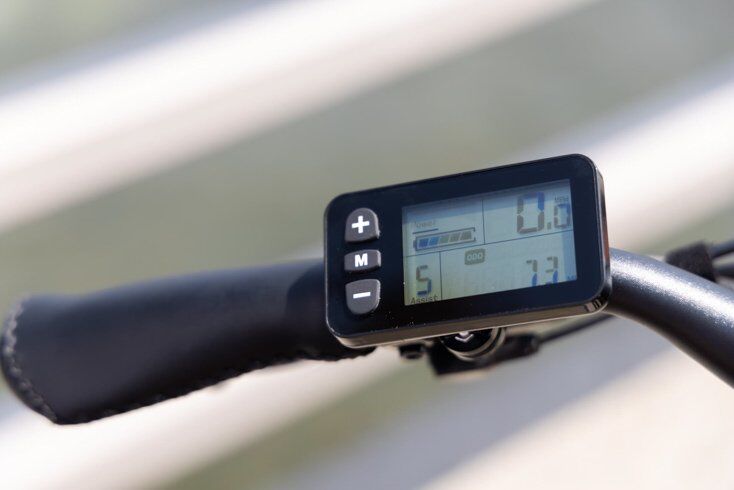 Like many high-end ebikes the KBO Breeze offers five levels of pedal assist for those who want the option of a workout or a seamless commute. We opted to take the Breeze on a spin without the battery engaged and were surprised at how smooth the ride was. This attests to the level of quality KBO delivers and riders looking for a pedal assist workout have no reason to shy away from this bike.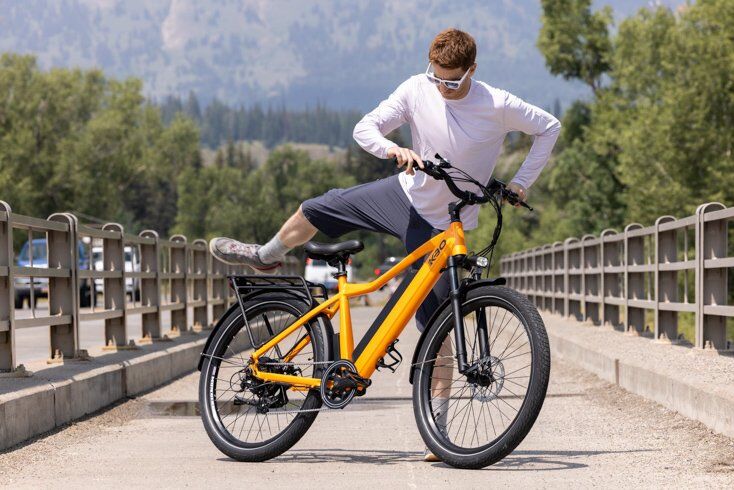 Need an extra boost? The KBO Breeze lends a hand with a right-hand twist throttle that is surprisingly powerful on any slope.
80mm Travel Front Suspension Fork
Whether you're cruising around town or down a dirt road, suspension can make a huge difference in your comfort and stability. The KBO Breeze did not overlook this with 80mm travel front suspension. We noticed the suspension lent itself to a smooth ride on city paths and dirt roads but was overburdened by larger potholes and dirt trails.
Top Features
In addition to the front suspension, the KBO Breeze offers a variety of features to keep you wondering why you ever stopped riding. As any quality ebike should, the breeze comes equipped with a large payload rear rack and powerful mechanical disc brakes ideal for running to the grocery store or dropping your young one off at school.
The wide and durable 27.5″*2.4″ Panasonic Tires keep you feeling secure while the full fenders ensure your outfit isn't tarnished due to wet and muddy roads.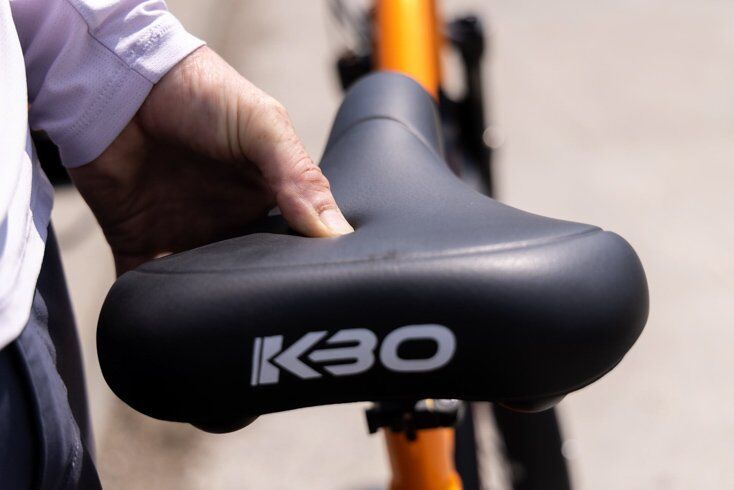 KBO also paid attention to ergonomics with an adjustable seat to ensure you can find that sweet spot.
Lighting and LCD Display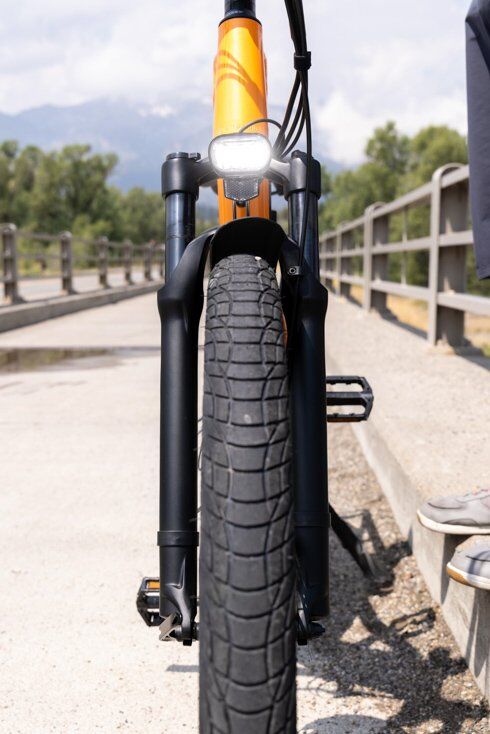 Even in the bright alpine sunlight we were able to see the LCD backlit display which shows you a handful of helpful information including battery life, MPH, assist level and more. We also made sure to test out the front light and integrated brake rear light which are essential for a safe ride after the sun goes down. The lights were quite bright, and we felt assured a cruise at night wouldn't be an issue.
Overall Impression
The KBO Breeze Electric Bicycle ($1,499) is the perfect bike for anyone looking for a smooth commute and a fun ride around their neighborhood and beyond; like way beyond at a price point that easily attenable. With the multitude of comfortable features and the excellent battery life, the KBO Breeze ensures your fun doesn't stop.
This bike is built for urban environments in mind and while it does fine on dirt roads, I would not recommend this KBO Bike though for navigating potholes or technical trails.
In addition to the bike's functional features, the sleek design and powerful color palette make this bike a joy to show off around town.
Related Articles: