Good news for foldable ebike enthusiasts— the new generation of the mega-popular Lectric XP has arrived. The Lectric XP 2.0 comes with a significant number of upgrades that refines a model that was already one of the most sought-after ebikes on the market.
But is the Lectric XP 2.0 E-Bike worth the hype? Explore this in-depth review where we offer our thoughts on this utilitarian two-wheeler and breakdown its updated specs.
About Lectric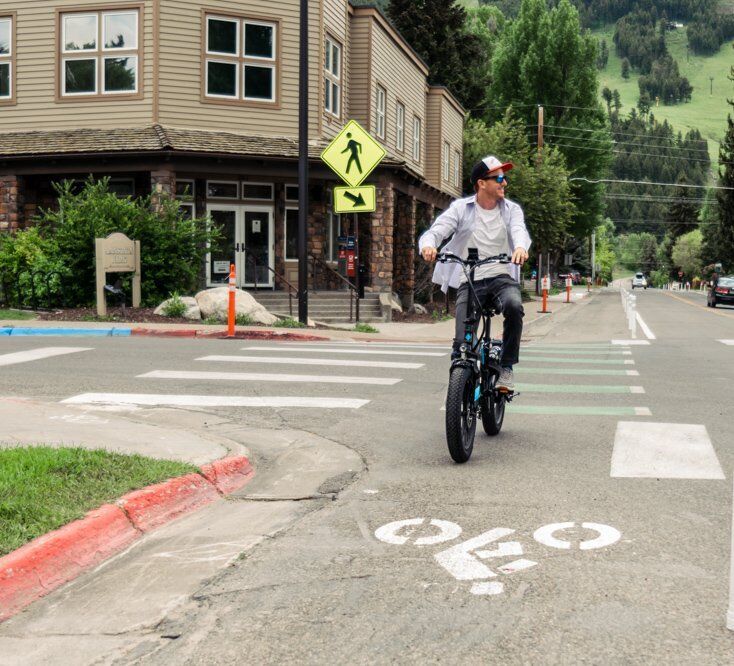 The Lectric eBikes brand is only a couple years old, but they've already become one of the industry's biggest hitters. At the beginning, company founders Levi Conlow and Robby Deziel sent out 10 prototypes of their XP ebike to different YouTube channels for reviews and then orders started to roll in.
Based in Phoenix, Arizona, Letric was propelled to one of the most popular brands thanks to the success of their flagship ebike, the XP. This year, we're happy to see that even after that rapid success, the brand wasted no time in launching the bike's updated version. Priced at only $999, the XP 2.0 is an amazing offer and affordable entry-point into ebikes.
Class 1, 2 or 3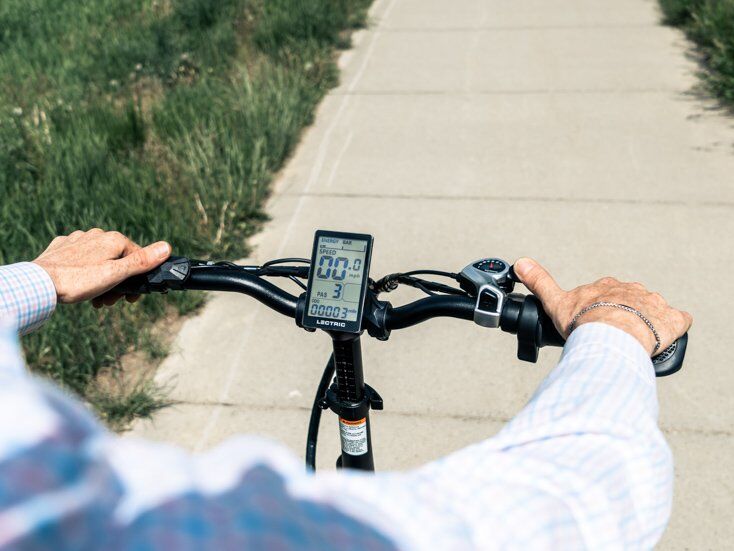 The new Lectric XP 2.0 is an electric foldable ebike that can be configured to Class 1, 2, or 3 power settings for ultimate versatility. The all-terrain setup dominates the urban jungle as well as light off-road terrain, and with its ability to fold, this small but mighty ebike goes wherever you go. It collapses down into dimensions of 37″ x 18" x 28", which is a bit bigger than an oversized suitcase.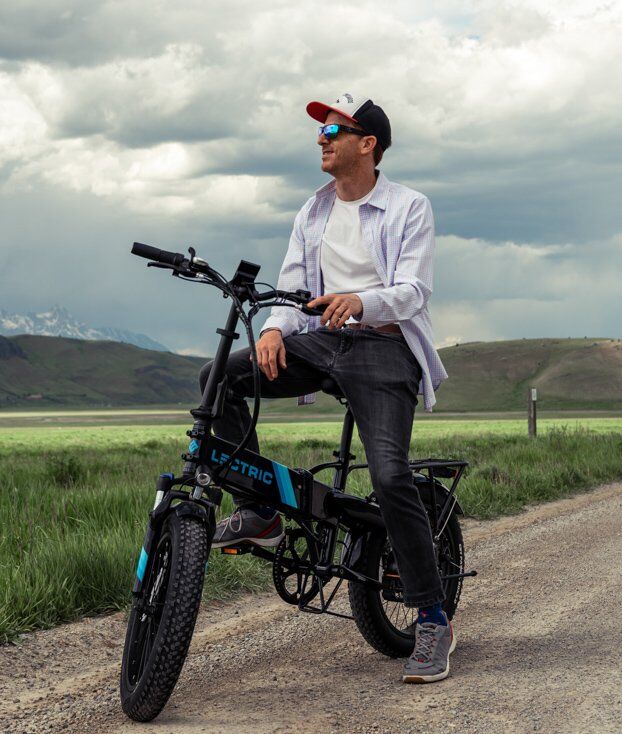 The XP 2.0 is built around a 6061 alloy frame that folds in the middle via a silver quick-release lever. The folding feature doesn't change the overall ride experience much and feels fully rigid and stable. While riding, it can be easy to forget you're on a folding bike due to the stiff and secure handling.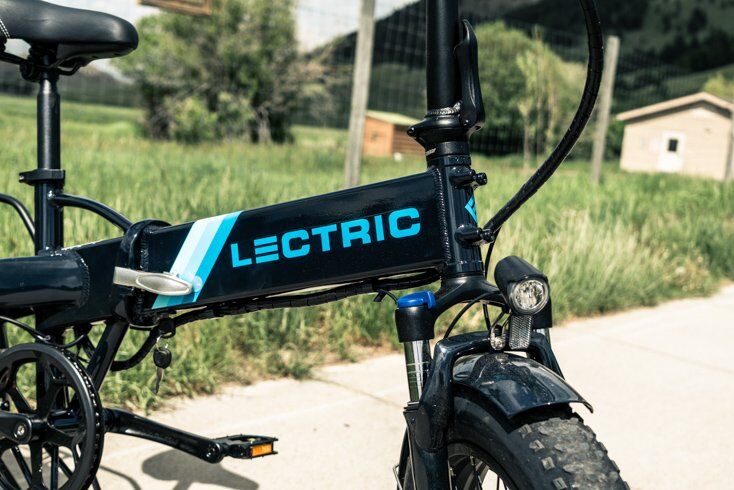 There's a curved handle incorporated between the seatpost and downtube that's extra useful when maneuvering the bike while folded. Some foldable bikes have fancier systems that lock the bike in the folded position that can be rolled, but for such an affordable bike, that simple handle does the job.
Suspension & Weight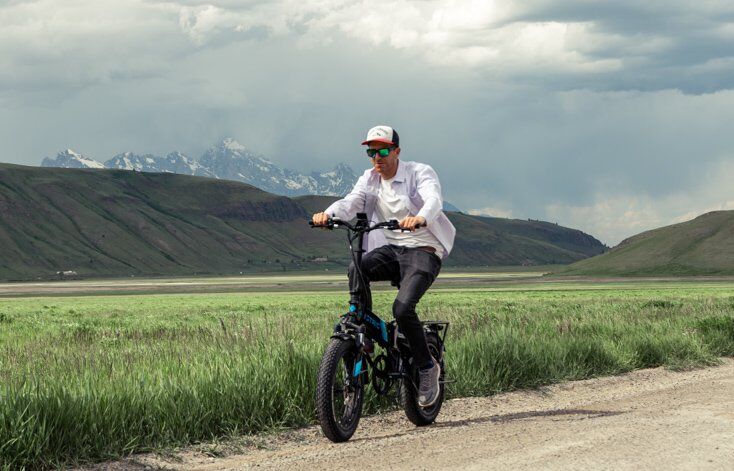 The all-new XP 2.0 replaced the old rigid fork with one with 40mm of travel to absorb bumps and road buzz. That's not a lot of suspension, but does a good job at smoothing out terrain and there's a lockout switch, too. This updated model has comfortable, upright geometry and wider 630mm handlebars for more responsive handling.
The complete bike weighs 64 lbs. which is fairly standard for ebikes, but when it comes to folding, don't expect to carry it as easily as, say, a petite Brompton. The XP is probably not the ideal subway-going foldable bike, but fits great in car trunks or in tight spots for space-saving storage.
500W Rear Hub Motor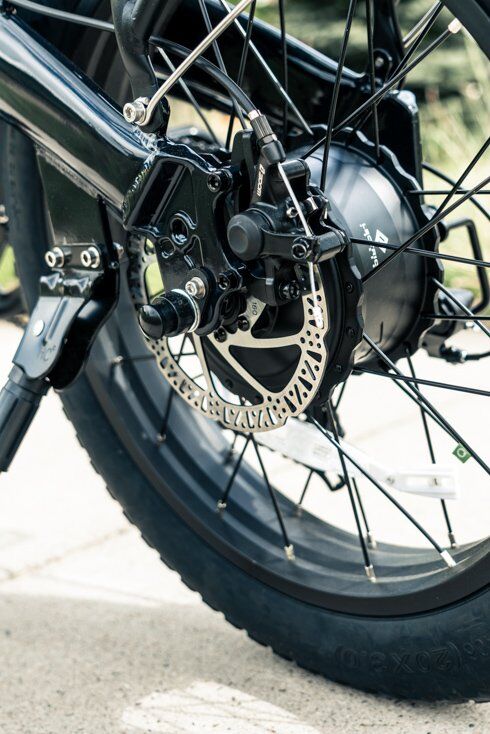 Extra pedal power comes from the 500W rear hub motor that has a peak output of 850W, 50 more watts than the original XP. There are additional refinements that significantly smooth out the acceleration, but this bike still takes a few seconds to reach full power. There are five pedal-assist modes as well as a throttle mode that can be switched off to access trails with ebike restrictions.
Riders need to insert a key at the bottom side of the downtube in order to switch on the drive system and use the bike and I found the process to be a bit awkward and low to the ground. Overall, for the thrill seekers out there, the mighty motor makes the XP 2.0 ultra-fun to ride and great for zipping around town.
The battery is neatly integrated into the frame and provides a range of up to 45 miles on a single charge. That said, if you frequently change between power modes during a ride, the range will probably reach between 15-35 miles. The 9.6Ah battery is actually smaller than the one on the original XP which is a perplexing decision to downgrade. Perhaps it's a way to keep the price affordable, but considering the recent advances in battery technology, we expect updated batteries on any new models. The battery can be fully charged on or off the bike in about 4-6 hours.
Improved Handling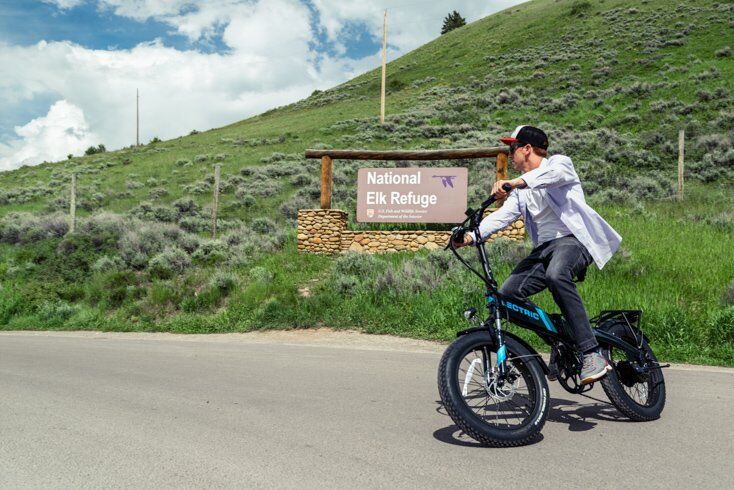 Amid all those tech savvy parts are durable components inspired by standard foldable bikes and MTBs. The compact 20" wheels now come with 3" tires, down from the 4" true fat bike tires on the previous generation XP.
In my book, that's a smart upgrade that improves handling while still providing lots of grip and cushion.
The 7-speed Shimano Tourney drivetrain isn't anything to write home about, but offers plenty of gear range to synchronize with different levels of pedal assist. There are Tektro mechanical disc brakes with 160mm rotors to come to a controlled stop— I'd rather see hydraulic brakes for such a heavy bike, but that would hike up the price.
The XP 2.0 has a wide range of uses and plenty of pre-installed accessories with room for more. City-goers will be glad to know that the ebike ships with a rear rack and fenders and includes a kickstand. And for commute warriors or cargo bikers, there are extra mounts for adding a front rack as well as securing a bike lock within the frame.
At a glance, riders can see their most important stats like range, speed, time, and battery health on the bright, easy-to-read LCD display on the handlebars. On area for improvement would be the hard-compound ergonomic grips that become uncomfortable on extended riders— I'd recommend wearing bike gloves on outings over 10 miles. Like many of its rivals, the XP has integrated front and rear lights for safe, low-light or night riding.
Overall Impression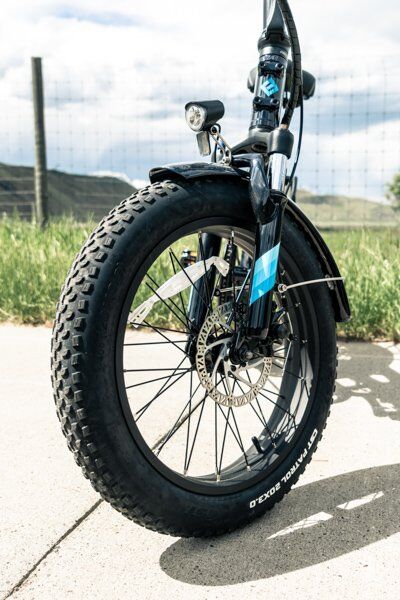 With so many similar models on the market, the Lectric XP 2.0 E-Bike ($999.00) stands out due to budget-friendly price and build quality. This updated version preserves the ultra-fun ride feel of Lectric's original ebike and makes refinements where needed. We'll have to wait until the next generation for a bigger battery, but in the meantime, riders everywhere will enjoy zipping around all sorts of terrain.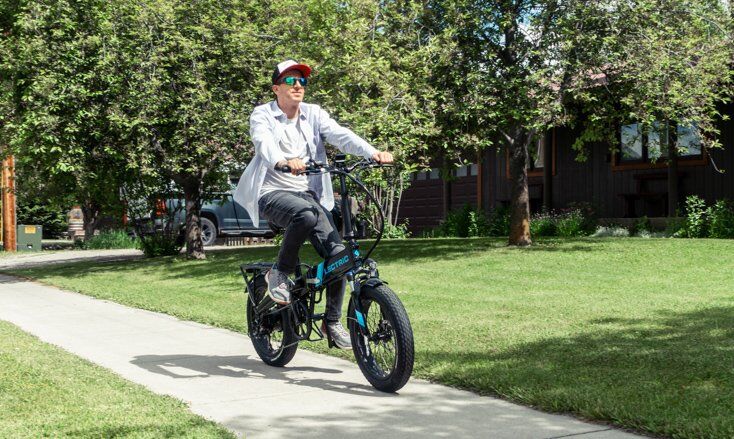 Related Articles: