Since 1939, Swiss based Montana Sports International has been making quality climbing skins that most likely have not been on your radar, until now. I have had the pleasure of testing the mohair/nylon mix Montanmix Skin here in the Tetons over the past few months. Find out what I liked and what can be changed in my review below.
Montana Splitboard Skins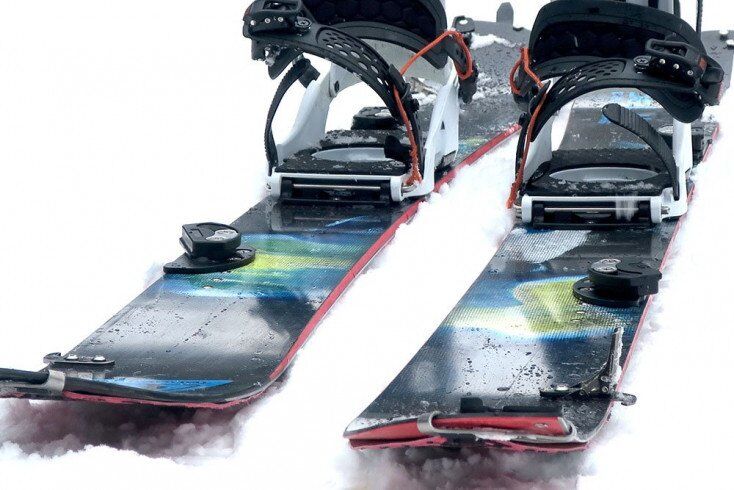 With an office full of climbing skins, there's no shortage of options when it comes to going out to test splitboards in the field or skins for that matter. Having never used Montana International Skins before this season, I was skeptical about taking out a brand new pair of skins when I already had plenty of other pairs that had been tried, tested and failed in the field.
Testing skins goes one of two ways, they either work amazing from car to car. Or heaven forbid you get a pair that has glue / glide issues. So you can see why there was some apprehension to get these skins out in the field.
Take Away – I waited way to long to try Montana Skins. And now have found my new favorite, go-to reliable pair of splitboard climbing skins.
Mohair/Nylon Mix
With the best of both worlds Montana International use a blend of synthetic Nylon and Mohair material. What this equals is great grip, nice glide and basically the perfect blend for an all around splitboard skin. They also have skins that are faster and even some that are cheaper in cost. But honestly these are the best skins money can buy.
But it's not the glide/grip material that has me giving these skins 5 stars. What makes the Montanmix Skin outperform the others is there tacky glue. Having tested and failed many a skin glues it was a welcome relief to finally find a pair of skins that could last through multi-tour days, changing snow conditions, warm snow, cold snow and just about everything in between. Need I say more?
Splitboard Clamp
One of the coolest and most simplistic things on these skins is the specific splitboard clamp tip and tail connectors. These are easy to slide on and off, adjust in the field and for the most part will stay in place. I did manage to loose one of the tail connectors a while back and guess what the skins performed as normal even without the tail connector. Talk about strong glue.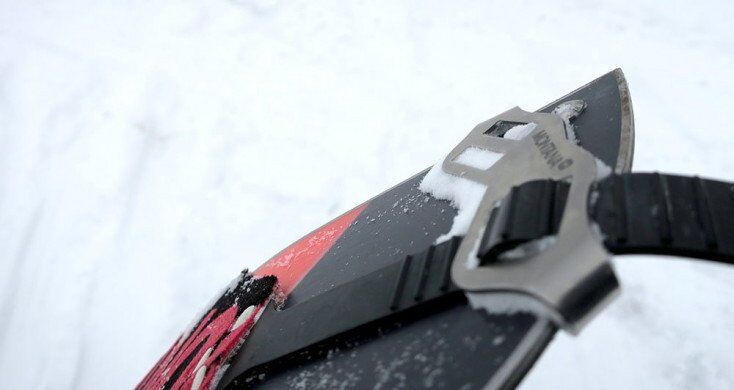 Overall Impression
Reliability and splitboarding / AT skiing can be tough to come by when it comes to gear, stuff can and will fail in the worst of places. Having a pair of skins from Montana Sports International will give you that much more piece of mind when out in the field. The only hiccup with these skins is the glue is soo tacky it may take a few minutes to pull the skins apart.
The question becomes do you want strong glue or not?
Related Articles: