The Mystery Ranch Ravine 50L Backpack weights less than 5 lbs, (4.7 lbs or 2.1 kg), and when fully packed the weight is much more manageable when compared to similarly-sized backpacks.
The RAVINE is light-weight, go anywhere, do anything backpack from Mystery Ranch, the perfect companion for your next overnight camping trip.
50L Backpack
Thanks to the use of "The Adventure Frame" the Mystery Ranch Ravine is easily adjustable via the pack's suspension system. I found that it took 2 people to put the Ravine Pack on for the first time to adjust the frame height. Once everything's in place there will be times that you literally forget that you're wearing a backpack, let alone one with 50L (3050 cu-in) worth of storage space.
Mystery Ranch uses burly, beefy padding on the waist belt that offers great support and comfort on longer hikes. Along with the stability comes 2 deep pockets that can hold a digital camera, phone, snacks, and sunscreen with plenty of room to spare.
Moving up the pack there's a center zipper that runs up the length of the backpack along with 2 additional top zippers that open into the main storage compartment. A 3-Zip design allows quick access to smaller items that may be at the bottom of the pack without having to pull everything out from the top.
I was able to fit the following inside the main compartment of the Mystery Ranch Ravine Backpack for an overnight backpacking trip:
What's Inside My Backpack?
-tent
-sleeping bag
-rain jacket
-down puffy
-first aid kit
-headlamp
-food
-water
There are two additional vertical pockets on each side of the backpack that works great for storing full-size maps, or other items you want quick access to.
The RAVINE is a very though out backpack with plenty of places to hookup additional items. There are 6 closures on the front of the backpack which allow for the carrying of a sleeping pad and plenty of other places to hook up a carabiner to carry whatever else is needed on your trip, including loops for ice axes.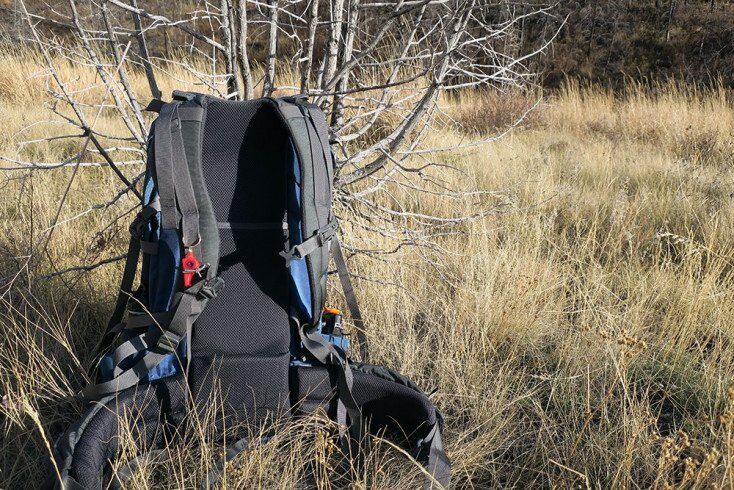 Mystery Ranch designed pull tab closures to hold onto while using the zippers on the backpack. Little features like this tell us a couple of things about Mystery Ranch: #1, the Mystery Ranch team actually hikes, and #2, they listen to feedback from there customers.
Overall Impression
The Mystery Ranch RAVINE 50L Backpack efficiently transfers weight from your shoulders to hips, and vice versa. This overnight pack is built to withstand the elements, yet has a clean modern look. For the price, $249 the RAVINE Backpack is a great buy, more importantly, it's a piece of gear that will last for years to come.
Mystery Ranch stands behind its products, with a lifetime warranty against defects in the material or manufacturing. The brand also makes backpacks for the military, firefighters, hunting, skiing and more.
Related Articles: