Norrona, is most likely the most underrated outerwear brand in the outdoor industry. Their stuff rivals that of Patagonia and for good reasons, both brands understand how to make outerwear for people that actually recreate in the mountains, like slimmer fitting athletic style apparel.
The Norrona Lofoten Pro Jacket I've been testing the past month has become one of my all time favorite jackets. It's the sort of piece you wear into town or on the slopes and everyone will be asking what's up with the brand or logo for that matter. And when you tell them its a Norrona, they will still look puzzled.
With roots going back to 1929, Norrona is far from new to the outdoor space. The brands founder Jørgen Jørgensen was in search for even more durable better designed gear to wear outdoors. Which essentially is the same backstory of Yvon Chonuard the founder of Patagonia. Both Yvon and Jørgen built their brands out of a necessity to have higher performing gear to be used by them and their friends, first and foremost. Then in turn if the gear worked for these outdoorsmen, it would surely work for the general public too.
GORE-TEX PRO Membrane
What is it that makes the Norrona Lofoten GORE-TEX Pro Jacket stand out. Well as the name implies Norrona licensed the GORE-TEX Pro membrane which is the most breathable laminate available from W.L. GORE. I like to tour in my shell jackets and not have to fuss with taking layers on and off throughout the day. Wearing a jacket all day makes for great testing, if I can make it to the top of the mountain without sweating too much and don't notice the added weight of the jacket, I know I have found a great touring shell.
From wet snow, to blizzards and back the GORE-TEX Pro Shell membrane has yet to let me down. I tend to seek out storms and play outside in nasty conditions, the confidence in wearing a jacket with weather protection like this is huge, especially for those longer days in the mountains.
Compare Prices
Last updated: 2023-12-03 14:36:30
Athletic Fit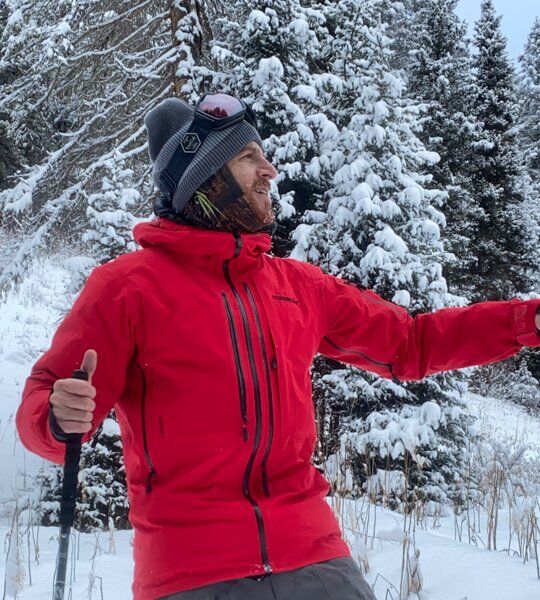 Norrona understands fit, I wear a size medium, always have been. At 5'11 and 155lb it's amazing how very few jackets in the industry actually fit me correctly, the athletic sort of fit. Typically the best fitting outerwear is coming from Europe.
Whether its really know or not, even Patagonia has different sizing for customers in different parts of the world. So when Norrona can deliver a medium that fits like a medium, without the added fuss and bulk it's clear the brand actually wears their products. Spends time doing r&d in the field and being based in Norway they have plenty of time to test outwear in a variety of weather conditions.
Ventilation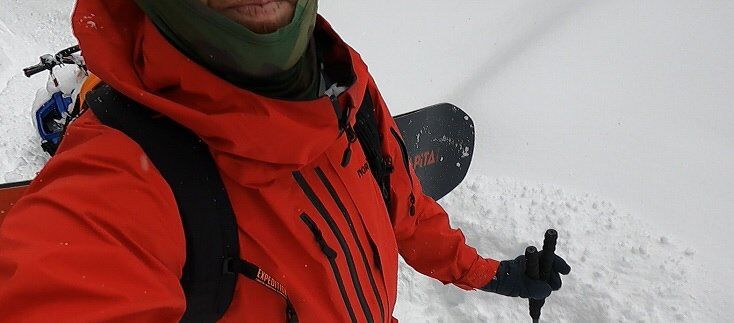 Even though this jacket uses GORE-TEX Pro, Norrona added plenty of additional ventilation including a huge mesh pocket on the chest, this is the first brand I have seen to add a vent on the front of a ski jacket. Along with the front mesh there are full length pit zips for underarm ventilation for even more breathability, however I have yet to use either of the vents, this jacket is super breathable on it's own.
For keeping snow out the Lofoten Pro comes with integrated hand gaiter powder cuffs, something I feel naked without. These are great at keeping snow from getting between your gloves and skin. And the jacket also features a removable powder skirt which can zip off.
Last but not least this jacket also has a pass holder pocket and would make for a very slick looking coat to wear for resort laps. The Norrona Lofoten Pro Jacket is not just for touring in the backcountry.
What Can Be Improved?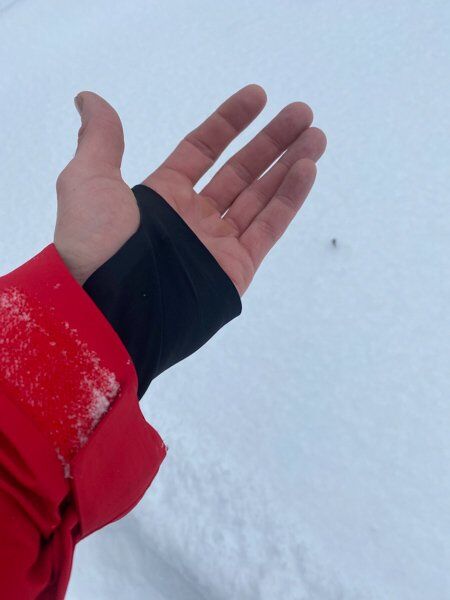 The Velcro on the wrist of the Norrona Lofoten GTX Pro Jacket is burly, although the tab to get the Velcro on and off is tiny. I found that with gloves undoing the Velcro could be a real pain. Perhaps I didn't have enough dexterity in the gloves but I have noticed this a trend on other Norrona Jackets as well.
Norrona uses waterproof zippers which in theory are great. You may find the zipper catches from time to time or seems to as it's a little tougher for the waterproof zippers to go one and off. Once on though the benefits of a water tight zipper seem to outweigh a little fuss here and there.
Overall Impression
This is now the third or fourth piece of outerwear I have tested from Norrona. I get dozens of coats to review annually and immediately gravitated toward Norrona. One look and you could tell it had that streamlined atheltic fit, pockets in the correct places and all that additional ventilation.
You will not be disappointed with wearing Norrona outerwear. The Norrona Lofoten GORE-TEX PRO Jacket ($799.99) is durable, looks rad and performs even better in the mountains.
Related Articles: