The Orvis PRO Approach Wet Wading Shoes are a great option for the wet wading fisherman. With Soles by MICHELIN, the grip is really good in and out of the water.
Durability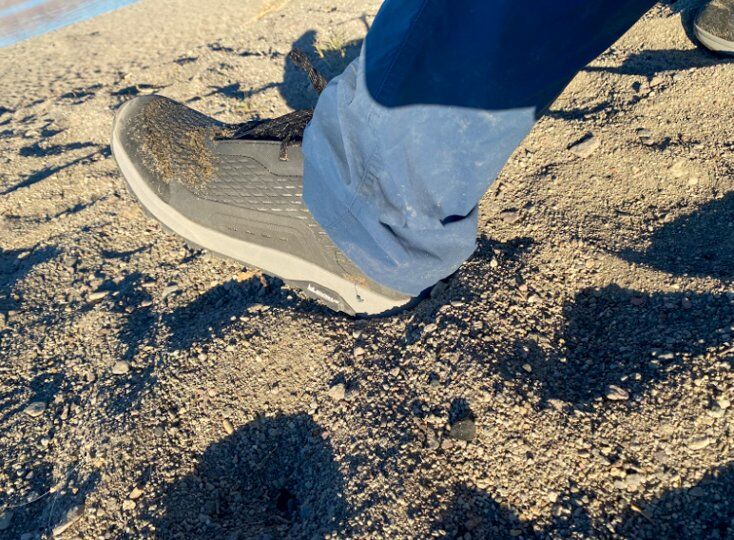 These Orvis Wading Shoes come with a built in gravel guard which is nice, although it does make it hard to get in the actual shoe. I would recommend this shoe towards the more narrow footed fisherman who is in and out of boats a lot, hiking, or just looking to throw a quick couple casts this summer.
The build quality is super durable and I didn't have any issues as far as quality goes. Even after being in the water I had no slipping when climbing over boulders and trees thanks to a little bit of added ankle support.
Draining Shoes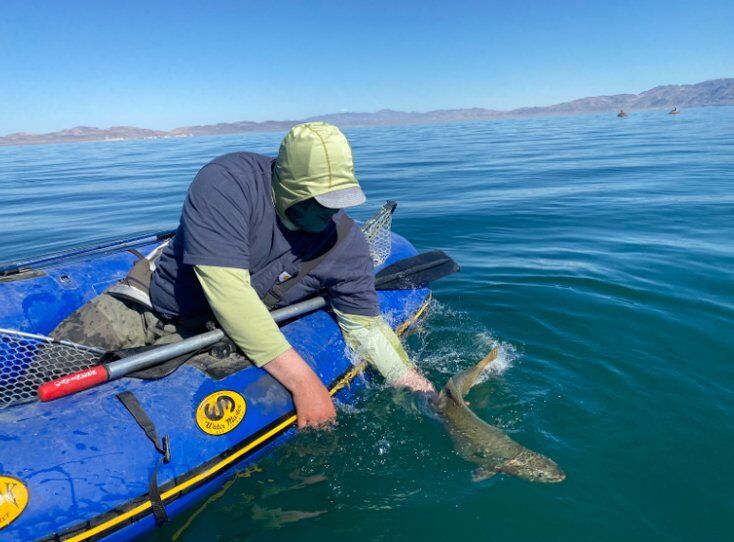 The water drains great out of the Orvis Pro Approach Shoes, and not once did I have that "heavy foot" feeling that I have had with other wading shoes that drained slowly.
Just about everything these Orvis Wading Shoes has to offer is great, besides the fit. It is definitely shaped for that narrow foot. A wide option would be great, and I wish the gravel guard had a little more stretch to it that would make getting your foot in easier.
That being said, I spent 10 days at pyramid lake standing on a ladder 12 hours a day, and kicking around Water Master Boats, so I might have had sore feet in any shoe I was in. Those are the only two drawbacks I had with these shoes.
Overall Impression
If you have that narrower foot, then the Orvis PRO Wet Wading Shoes ($169.99) are some of the best wet wading shoes you'll find on the market.
Related Articles: