By now you should be aware that Patagonia's selling food under the Patagonia Provisions umbrella. However, how does Patagonia food compare to their legendary outwear? And more importantly, will Provision be able to stay in line with Patagonia's message about saving the outdoors and our planet?
Patagonia Provisions Salomon
Call me a salmon snob, especially for my favorite, Copper River Salmon that's served seasonally in restaurants up and down the west coast in the early summer months. When salmon is in season and it's fresh, the taste is incredible. That being said when salmon is not fresh, its a smell and taste quickly become unpalatable.
So when I found out Patagonia was going to be selling salmon I was excited and very skeptical at the same time. Especially knowing the fish would not be frozen? And had a shelf life of 5 years?
Well, I'm pleased to say Patagonia Provisions Salmon absolutely nailed the taste and flavor of wild fresh-caught salmon. The Provisions line is actually selling a few different types of salmon including wild pink salmon, wild sockeye salmon and a tasty lemon peppered wild sockeye.
So how does Patagonia do it?
Our wild pink salmon is harvested from abundant runs off Lummi Island, Washington, using reef-nets, an ancient selective-harvest technique. Our sourcing on Lummi is a collaboration between Provisions, Lummi Island Wild, and the Wild Fish Conservancy.
Salmon in a Pouch? Water about the fish smell?
This salmon is caught and packaged at the source which means you can actually open up the pouch, put your salmon on a plate and serve. without even heating it up or seasoning the salmon. (as shown in the photo above)
It's perfect right out of the box, or in this case, the pouch.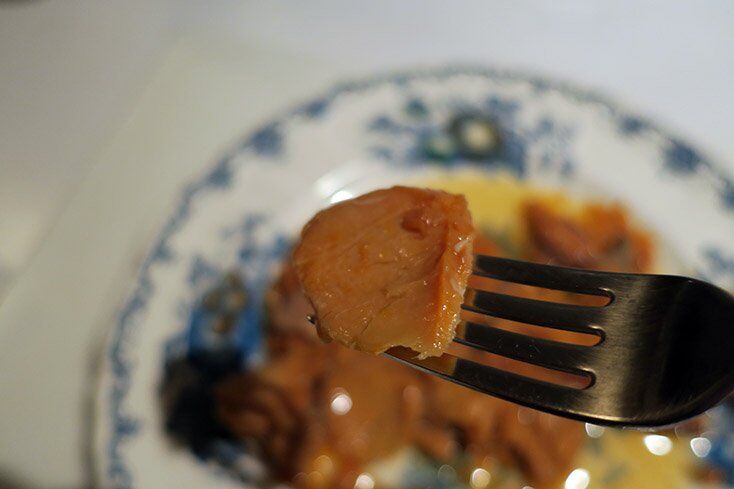 Salmon pouched are available starting at $14.00, my personal favorite is the WILD LUMMI ISLAND PINK SALMON, BLACK PEPPER (6 POUCHES) for $35.00.
Patagonia Provisions is also making soups, snack bars, along with gift boxes and surely more delicious, socially and environmentally conscious foods.
Related Articles: